Advanced Training
Hong Kong 200 strives to provide alumni with advanced training in order to continuously deepen their understanding of social issues, sharpen their career skills and extend their social network.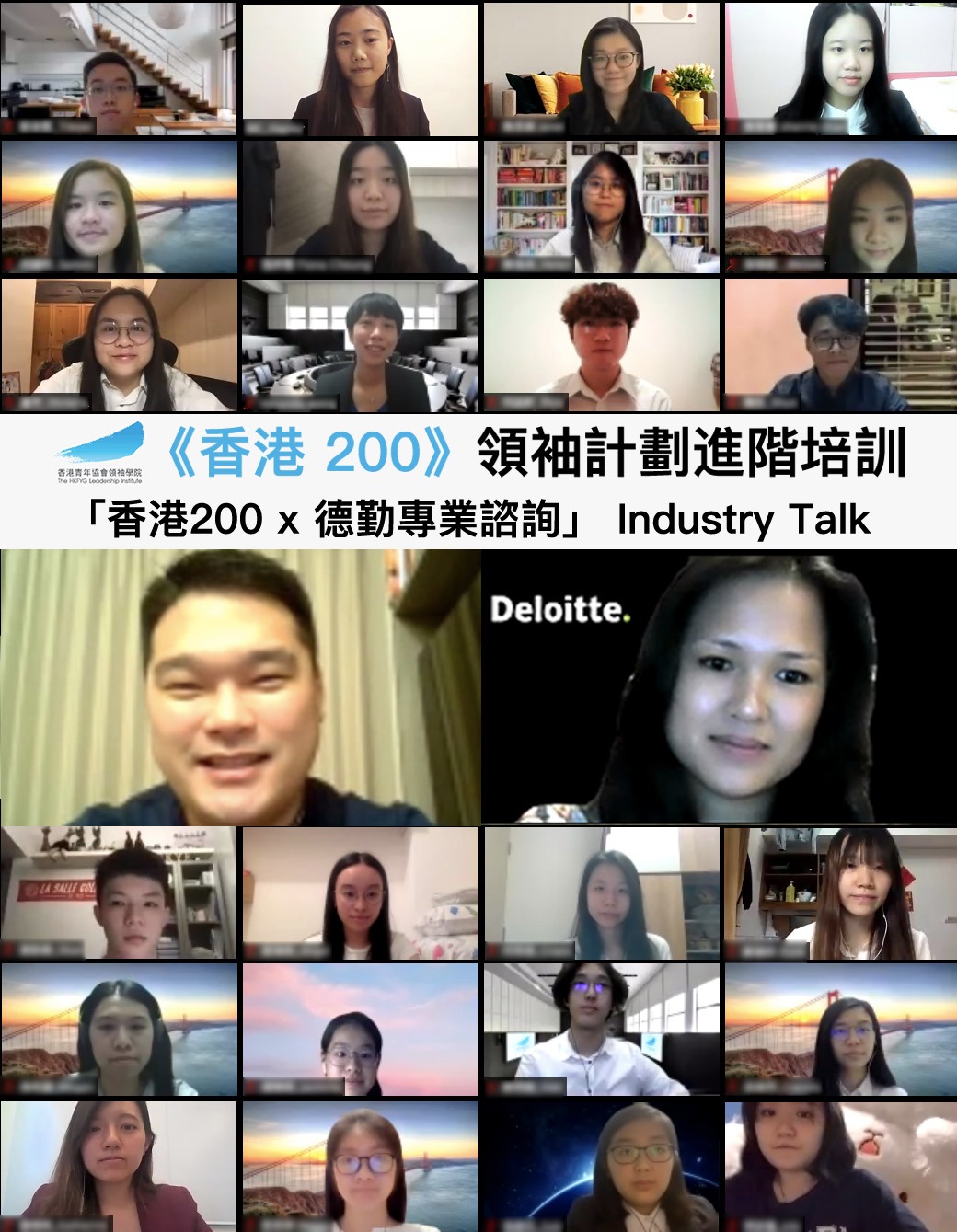 Advanced training - HK200 x Deloitte Management consultancy service
In 2021, "Hong Kong 200" partnered with Deloitte, the world's biggest professional services network, to organise a series of business management training programmes for "Hong Kong 200" alumni who aspire to enter the field of management consultancy service.
On top of gaining a more in-depth understanding of the industry and learning about the relevant skills involved in consultancy service, our alumni developed personal connections with consultants from Deloitte through the series' mentorship programme.
Advanced training - Unbran Lab: Yau Mong Urban Renewal
"Hong Kong 200" also rolled out the advanced training programme, "Urban Lab - Yau Mong Urban Renewal" in response to the Urban Renewal Authority's recent Yau Mong District Study report.
Our alumni have the precious chance to explore the old Yau Mong District and work with residents, academics and experts to draw out their own renewal proposal for the district as if they are real urban planners.