School of Global Leadership
​​​​​​​(The HKFYG Jockey Club School of Global Leadership)
The School strives to instill a sense of global citizenship and to nurture outstanding youth leaders for the development of Hong Kong and the world beyond. It hopes to enable them to see Hong Kong and mainland China within the wider context of international issues by organizing collaboration between them and global leaders. The School is part of sustainable leadership development for local young leaders who can overcome regional and global challenges by initiating projects of the good of society. It aims are:
To develop in youth the vision, leadership skills and determination needed to make positive change

To build global connectivity between youth

To encourage well-informed citizenship of the world in outstanding youth leaders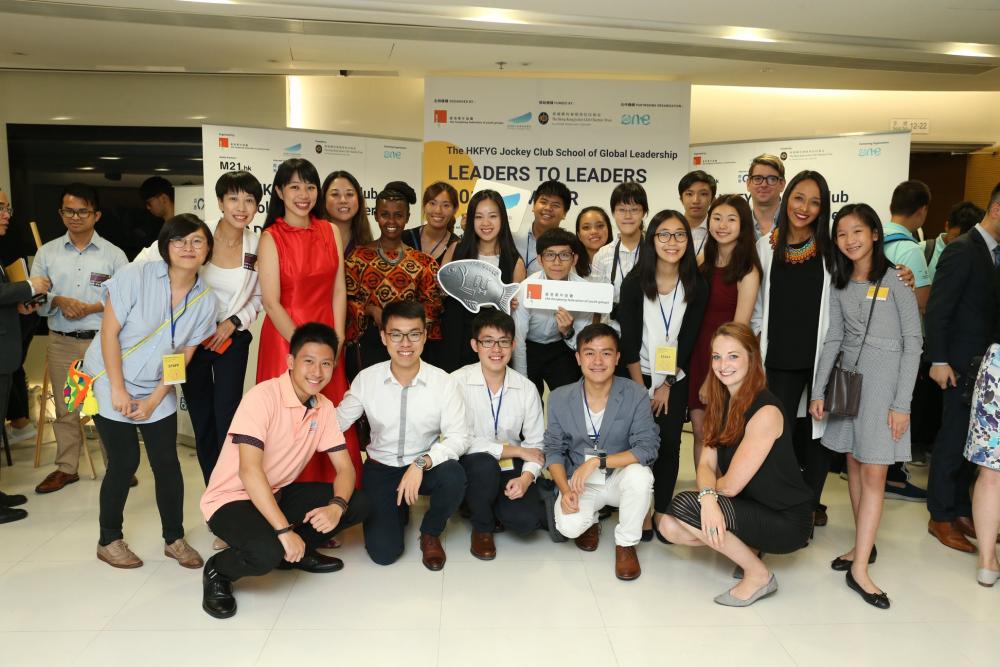 Over
Hong Kong young people participated
of participants recommended others to join
Global Leaders from 17 Countries and Regions since 2016 are invited
Featured Programmes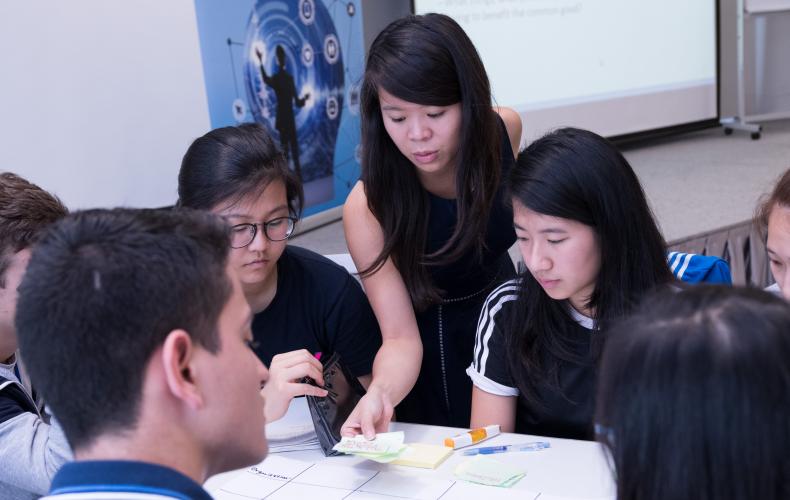 Summer School for Global Leadership
This intensive summer education programme aims to create a culturally diverse learning environment for the participants and therefore to present them the best learning experience. It offers a unique curriculum combining "Exclusive Visits" to corporates, start-ups and the community, and "Interactive Workshops" that address a range of global issues. On the other hand, past participants are invited to join as organising committee, which voluntarily assist in the planning and daily operation during the School. Since 2008, over 1,400 students from over 32 different countries/ regions have participated in the School over the past 10 years.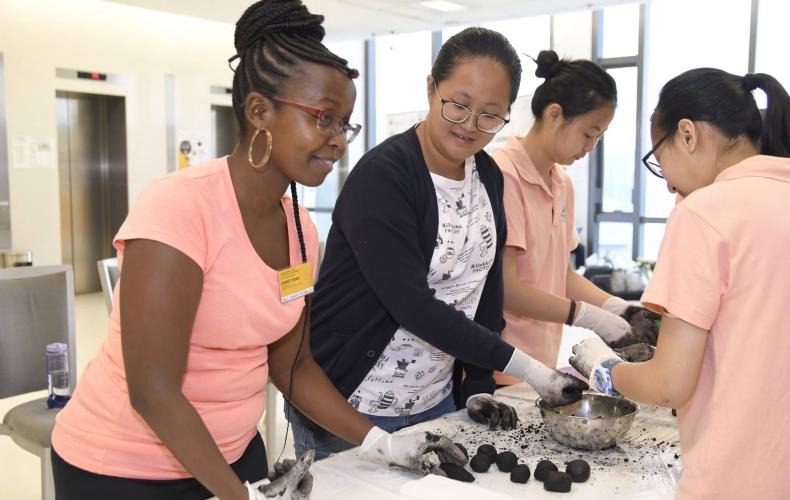 With prominent local guest leaders since 2004, Leaders to Leaders is now featuring upcoming young Hong Kong and overseas leaders who interact with local young leaders and bring inspirations with co-creation. This project aims at connecting global young leaders with Hong Kong young leaders. Each year, 9-12 Global Leaders recognised by World Bank, United Nations, One Young World, Forbes 30 under 30, Global Shapers and other well-known international institutes will be invited to provide face-to-face training and cocreation project for young leaders in Hong Kong. Outstanding participants will be awarded Overseas Apprenticeship with sponsorship for flight and accommodation, following the Global Leaders back to their country for around 1 month to execute their social projects.
Global Seminar
The purpose of Global Seminar is to nurture cohorts of positive and inspirational young leaders with global perspective, spirit of innovation, and a sense of social responsibility. The seminar connects around 30 top tri-sector gurus, including 3 government senior officers, annually and foster cross-field collaboration in this fast-paced, complex era with diversified challenges ahead.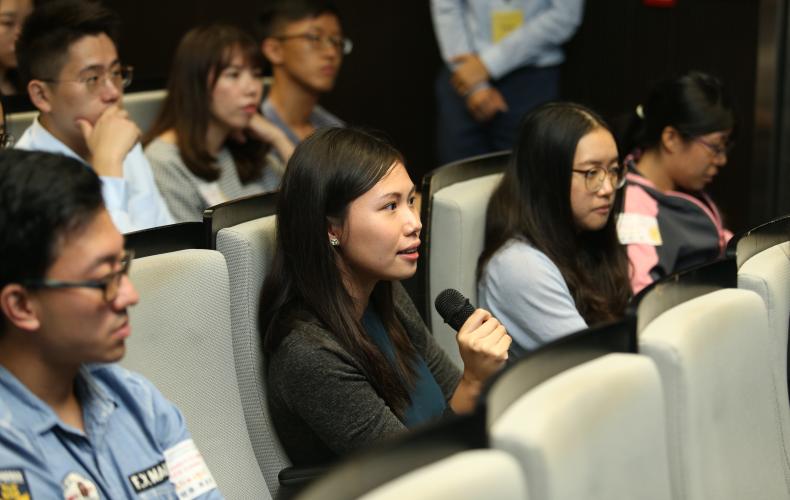 ---
Cynthia Lam
Overseas Apprentice selected by Lucky Iron Fish, Canada
Cynthia Lam (Overseas Apprentice selected by Lucky Iron Fish, Canada) I am very grateful to be chosen by Lucky Iron Fish to be an overseas apprentice with them. It has been a great experience with Leaders to Leaders program because just through these few days we got to talk to these global leaders and learn so much about entrepreneurship, impact assessment. It has been a very rewarding experience.
---
Karen CARVAJALINO
CoFounder of The Biz Nation, Columbia
Leaders to Leaders is truely an inspiring amazing experience, like I must say I have been in many programs around the world, but this one is different. It is disruptive, it is innovative. Every workshop is different, is dynamic and is active. Learning is huge, it is a significant experience for every young person who wishes to become a significant and impactful leader in the community.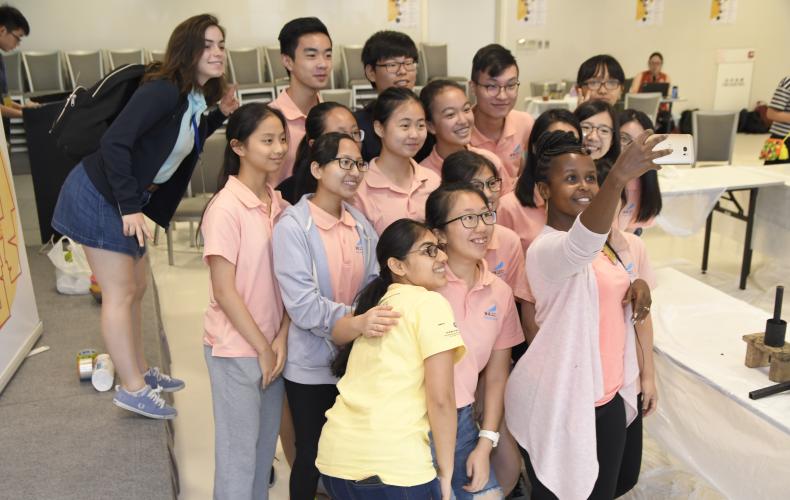 ---
Chebet LESAN
Founder of BrightGreen Renewable Energy, Kenya
What has been specifically amazing for me has been dealing with different students, who have different dreams, desires, solutions that they want to work on, startups, ideas. Sharing my journey with them has been absolutely amazing, and also seeing how smart and intelligent the students of Hong Kong are. It has completely changed my view on what the future is going to be, if this is the kind of people who are going to be leading us tomorrow, then I think we are in for a treat.