2020-2021 Hack the Crisis.Beyond Insights - Leadership Certificate Course
The HKFYG Leadership Institute
Secondary School Students
Special Arrangement
In response to the latest situation of the pandemic, the following classes will be postponed or conducted in online class format. The latest class arrangement is as below.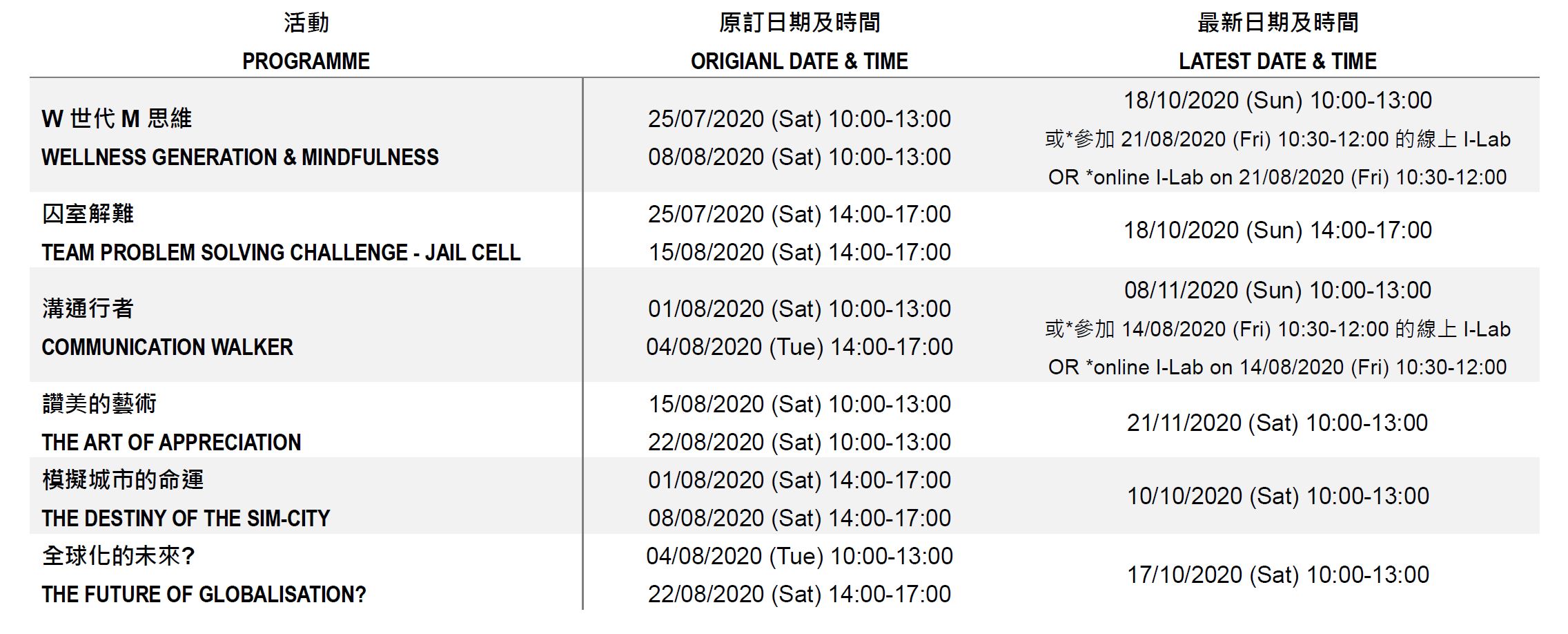 ​​​​​​​
The Institute will confirm your availability through email.
​​​​​​​
*Registration for I-Lab: https://form.jotform.me/201618496850461
Simulated Crisis Scenarios
Experience simulated scenarios to enhance the ability to control the crisis
Cultivate 3Q Leadership Qualities
Equip participants with EQ, AQ and SQ leadership qualities
Match with the Curriculum
Provide case studies for high school curriculum
Explore Comprehensive Knowledge
Cover topics from individual to society, from local to global
Award a Certificate of Participation
Participants completing 3 or more sessions with good performance will be awarded a Certificate of Completion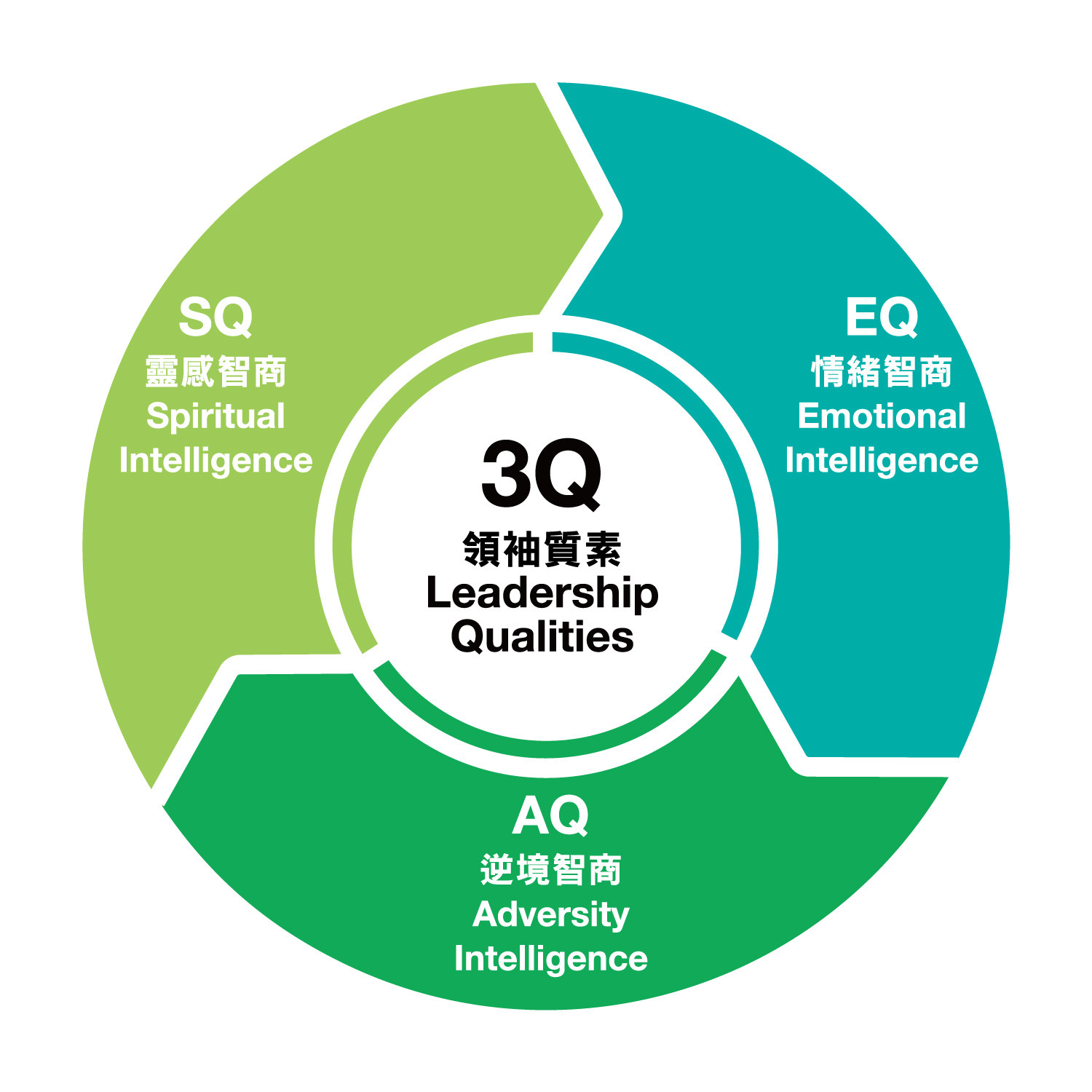 EQ

Emotional Intelligence
To learn to manage one's emotions and improve interpersonal relationships, including: understanding one's own emotions, self-motivation, recognising others' emotions, and dealing with interpersonal relationships.


AQ

Adversity Intelligence
To enhance the ability to cope with problems calmly and actively in an unfavorable environment. Leaders with high AQ will be able to use their inner potentials and know how to find external resources to overcome challenges.
SQ

Spiritual Intelligence
To enhance insight and intuitive thinking of the nature of things, focusing on the cultivation of morals, including: empathy, respect for diversity, sense of purpose and humility, which guide leaders to make suitable decisions.
​​​​​​​