HKFYG "Wellness Folders" Charity Sale
Fanling, Kowloon & HK Island
22 Feb, 2020 | 8:30 - 12:30
Secondary School Students
University Students
Youth
Teachers
Parents
Public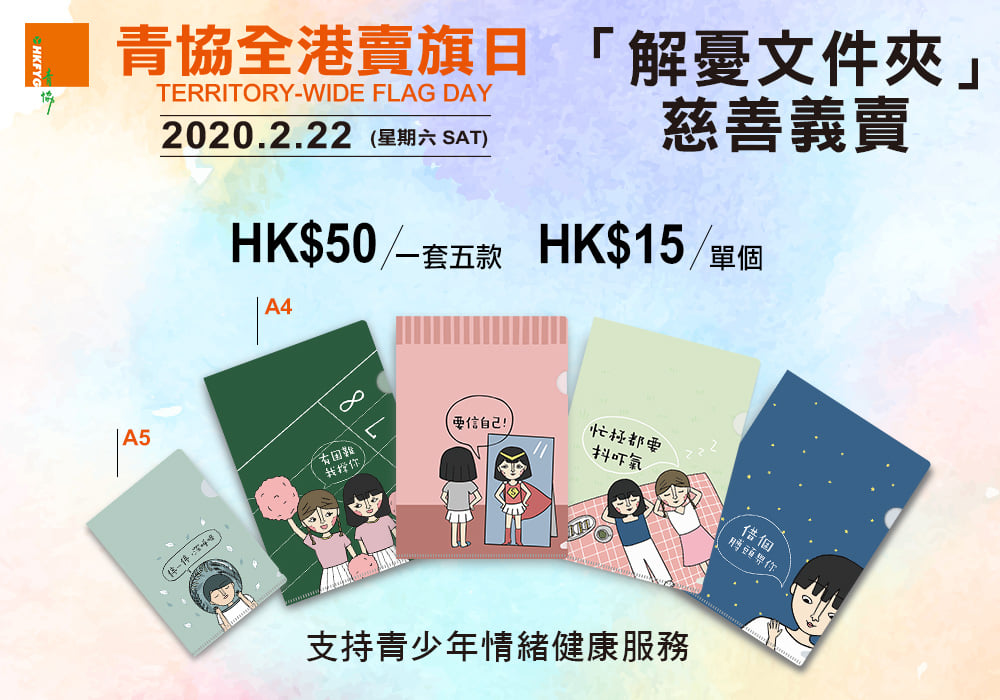 Fundraising Purpose

Since 1960, The Hong Kong Federation of Youths Groups (HKFYG) has been dedicated to serving the young people in Hong Kong, facilitating their all-round development.
In recent years, there has been rising concern about youth's emotional problems. In order to enhance their physical and mental wellness, we have launched multifaceted programmes to help them identify and manage their emotions, and assist them in coping with emotional distress. These programmes include Run for Wellness, the Moving Wellness mobile truck, the Wellness Theatre and the Youth Wellness Psychiatric Service Scheme.
As we are celebrating HKFYG's 60th Anniversary in 2020, we hope to cooperate further with various sectors of the community, joining hands to provide services to youth in need. With the Social Welfare Department's approval, we will organize a territory-wide Flag Day to raise funds for youth emotional health services.
We are delighted to announce that Ma Jeh, local well-known cartoonist duo, is among the first to support this campaign. They have specially designed ten interesting flag stickers which also carry meaningful messages, helping us to raise funds while spreading positive energy throughout Hong Kong!
"Wellness Folders"
The Hong Kong Federation of Youth Groups Flag Day 2020 has launched ten specially designed flag stickers that carry meaningful messages. Apart from showing your support by subscribing the Gold Flag, you can also purchase the "Wellness Folders" which are specially selected from the designs of the Gold Flag. These folders are both practical and beautifully designed, making them a great addition to your stationeries for work or study. Messages on the folders can also cheer you up anytime and anywhere!
The unit price of each folder is HK$15, and a set of 5 is only HK$50. Don't hesitate to buy some to share with your friends and family!
"Gold Flags"
If you donate more than HK$100, you can get a Gold Flag with a set of 10 specially designed stickers! (Receipts avaliable for tax deduction upon request)

What are you waiting for? Press "Donate Now" to support this meaningful caus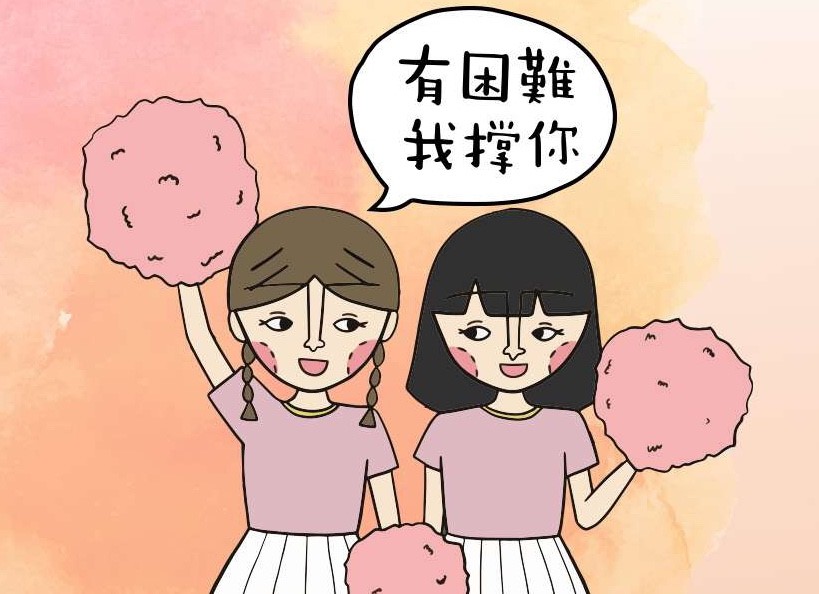 EMAIL
info@leadershipinstitute.hk
---
Event Remark:
HKFYG will be organising a territory-wide Flag Selling Day to raise funds for youth emotional health services.