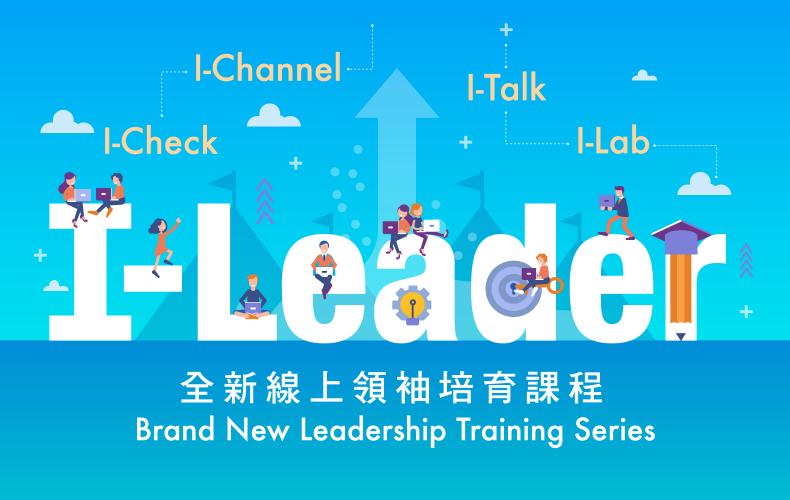 The HKFYG Leadership Institute
16 Oct, 2022 - 06 May, 2023 | 10:30 - 12:00
06 May, 2023 | 10:30 - 12:00
Secondary School Students
Application of "I-Leader" Series is now open. Join us Now!
The brand new "I-Leader" Online Leadership Training Series allows secondary school students to understand their personal talents and deepening their leadership skills in the new normal. The Series involves a tailor-made online leadership potential test (I-Check) to identify young people's personal leadership traits and their level of communication, collaboration and creative problem solving skills; a newly-established educational e-portal (I-Channel) to motivate young people to self-learn basic leadership theories and skills; series of online live lectures (I-Talk) conducted by Hong Kong young leaders to understand the attitude; real-time online interactive skill labs (I-Lab) for understanding knowledge and skills of being a leader with cases and data analysis and encouraging young people to practice and evaluate their leadership capability required for leadership positions in schools; interactive team building activities (I-Team) to enhance "3C" Skills.
Remarks: If the school customizes the activity date, an additional 10% administrative fee will be charged.
Leadership Starter
Understanding personal talents,
​​​​​​​deepening leadership skills
Ubiquitous Learning
Free from geographical restrictions,
more flexible arrangement
Interactive Courses
Real-time interactive learning,
emphasis on both theory and practice
Certificate of Attendance
Participants completing 3 activities or more
​​​​​​​with good performance will be awarded a Certificate of Attendance
Medium of Instruction:
Cantonese