Leaders to Leaders Overseas Apprenticeship Programme 2018-2019
Overseas Apprenticeship is BACK!
Leaders to Leaders Programme is again proud to present its Overseas Appreticeship to all young leaders! Now, you've got a chance to experience your Summer you've never had before! Outstanding participants will be awarded Overseas Apprenticeship with sponsorship for flight and accommodation. Exclusive mentorship and training will be given by the Global Leaders ack to their country for around 1 month to execute their social project.
​​​​​​​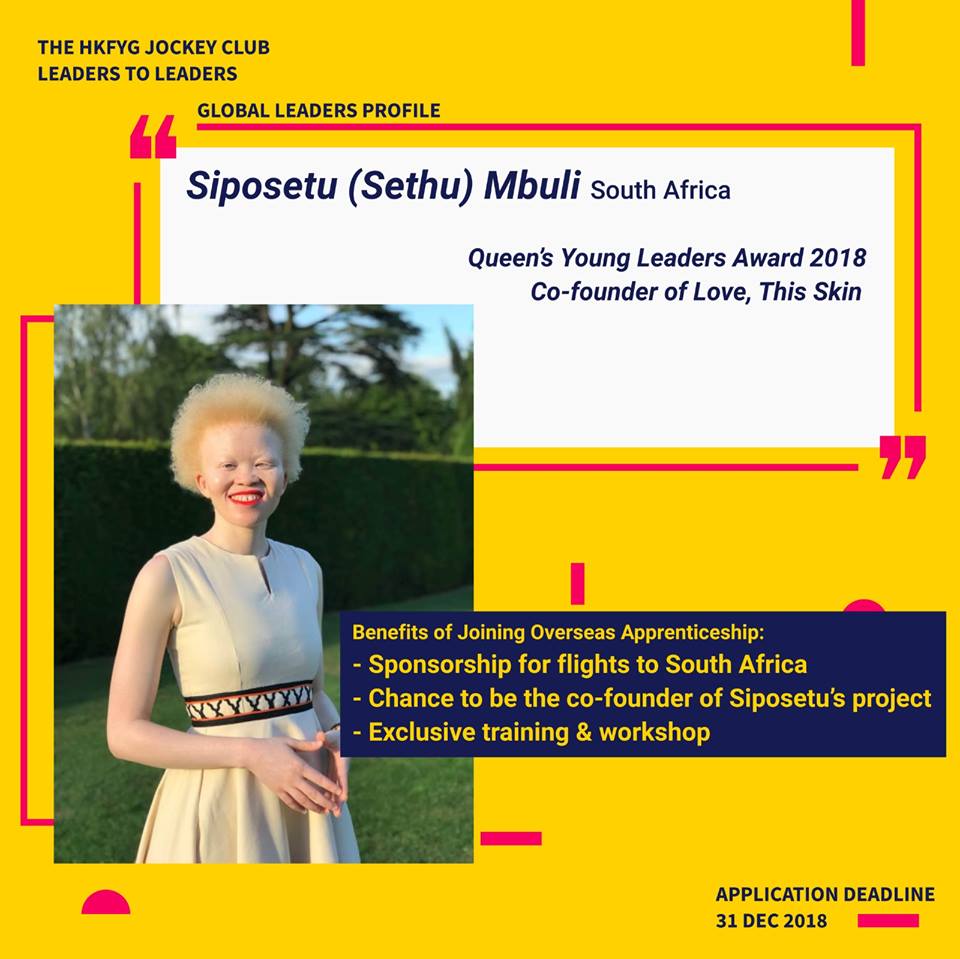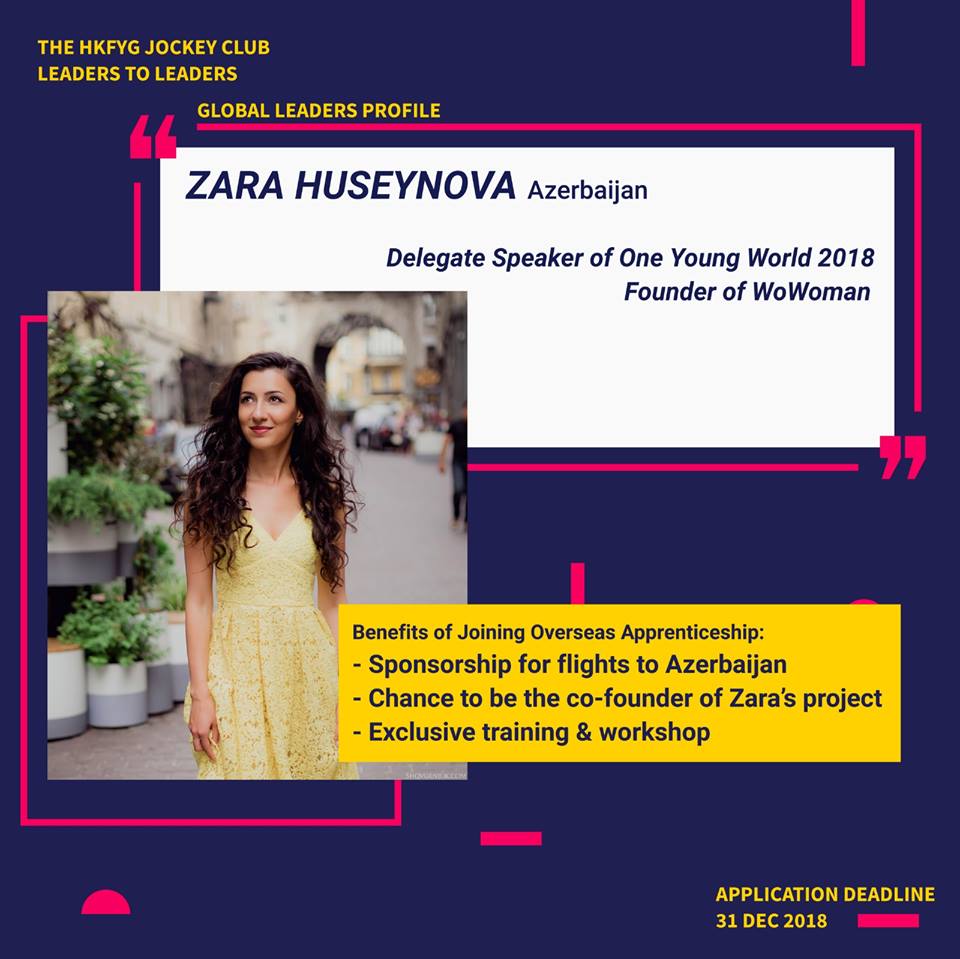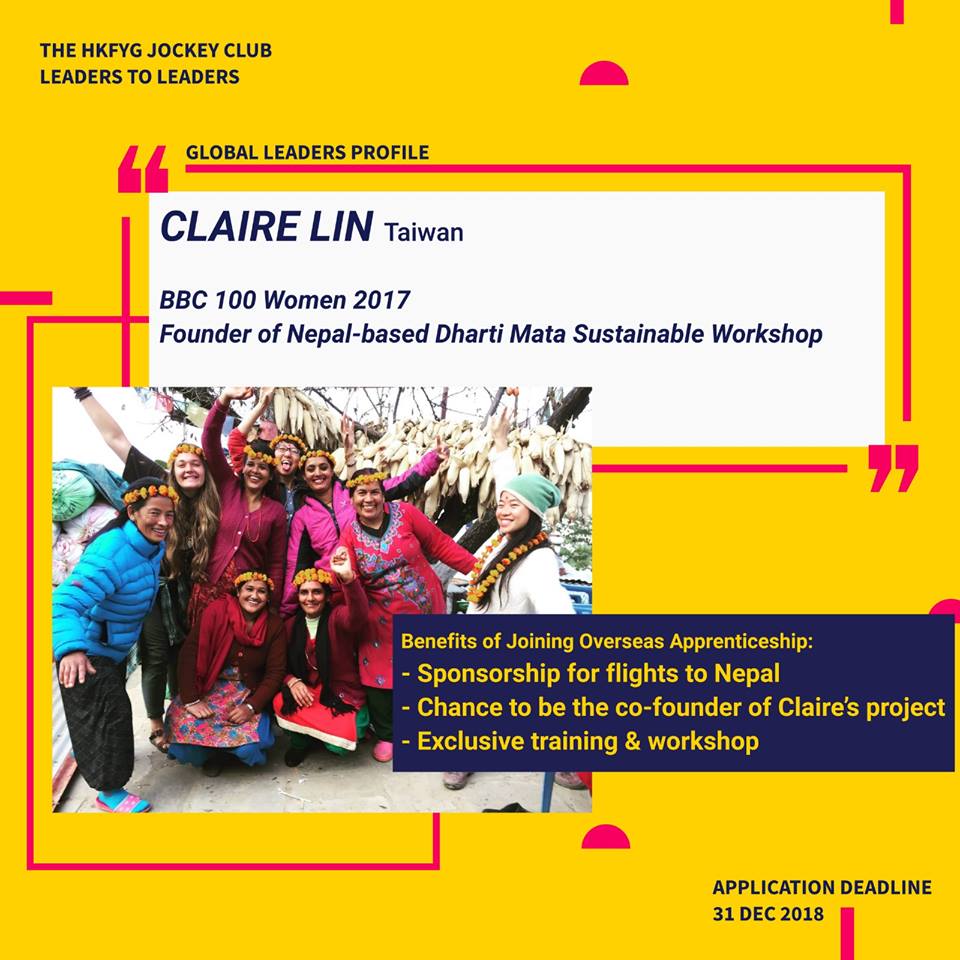 What are the benefits?
► Sponsorship Flight and accommodation will be sponsored for each Overseas Apprenticeship
► Overseas Exposure Apprentices will be equipped with skills to set up a regional branch of the Global Leader's organization or kick-start their own social project
► 1:1 Consultation During the 5-day Leaders to Leaders programme, advice and pitching training will be given by outstanding local and global leaders
► Talks and Skill Labs Intensive training and sharing will be provided by global and local leaders during the 5-day Leaders to Leaders programme
​​​​​​​

Who can join?
► Aged 18-35 with passion in bringing positive impact globally and locally
► Track record in leadership
► Good personal and communication skills
► Proficient in English
► Available to attend the 5-day Leaders to Leaders & Overseas Apprenticeship
​​​​​​​

Application Deadline
► 31 Dec 2018 (Mon)
​​​​​​​

Programme Fee
► HK$700 (HK$300 will be refunded upon completion of programme)