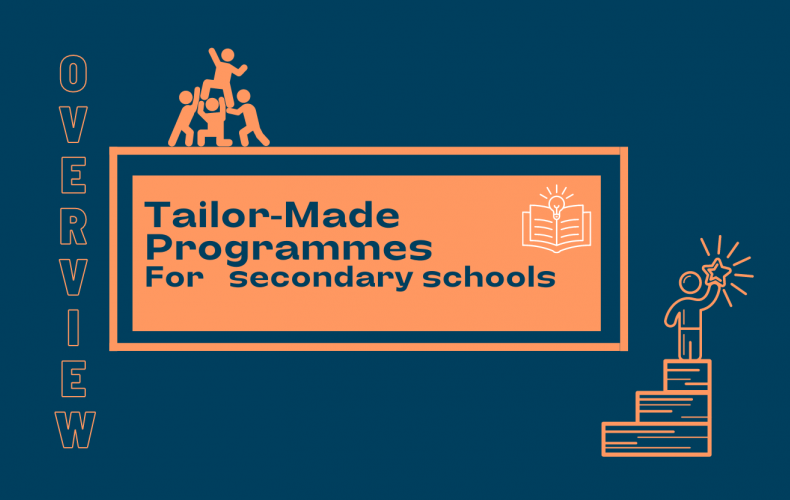 Secondary School Students
Teachers
Parents
Public
Introduction of Essential Future Skills
Digital Skills​​​​​​​
include practical skills such as the ability to use information technology, big data analysis, programming, artificial intelligence, and machine learning.
Innovation & Problem Solving
equip students with the ability to foresee the future, control the types of work that have not yet appeared in the present generation, deal with unpredictable, complex, and changeable social problems;

apply innovative technologies that have not yet been invented, and strengthen the development of innovative problem-solving capabilities.
Life Planning
guide young people to explore careers, equip them with financial management knowledge, and the ability to continue learning.
Communication and Cooperation
In this era of resource and information sharing, communication and collaboration skills include writing, speaking, language, mediation, and other abilities, helping young people to express their opinions clearly and bring a team of people working together toward a common goal.
Wellness Management
promotes physical, mental, social, and spiritual health, and assists young people to establish a life model of health management;

establish goals, discover meaning in life, and achieve self-realization and growth in an effective way.
Resilience and Crisis Management
Equip young people with professional skills and abilities in crisis and adversity management can help them cope with difficulties and turn crises into opportunities;

the cultivation of entrepreneurial spirit, such as positive and flexible thinking, adaptability, and flexible attitude, helps to enhance the resilience of young people.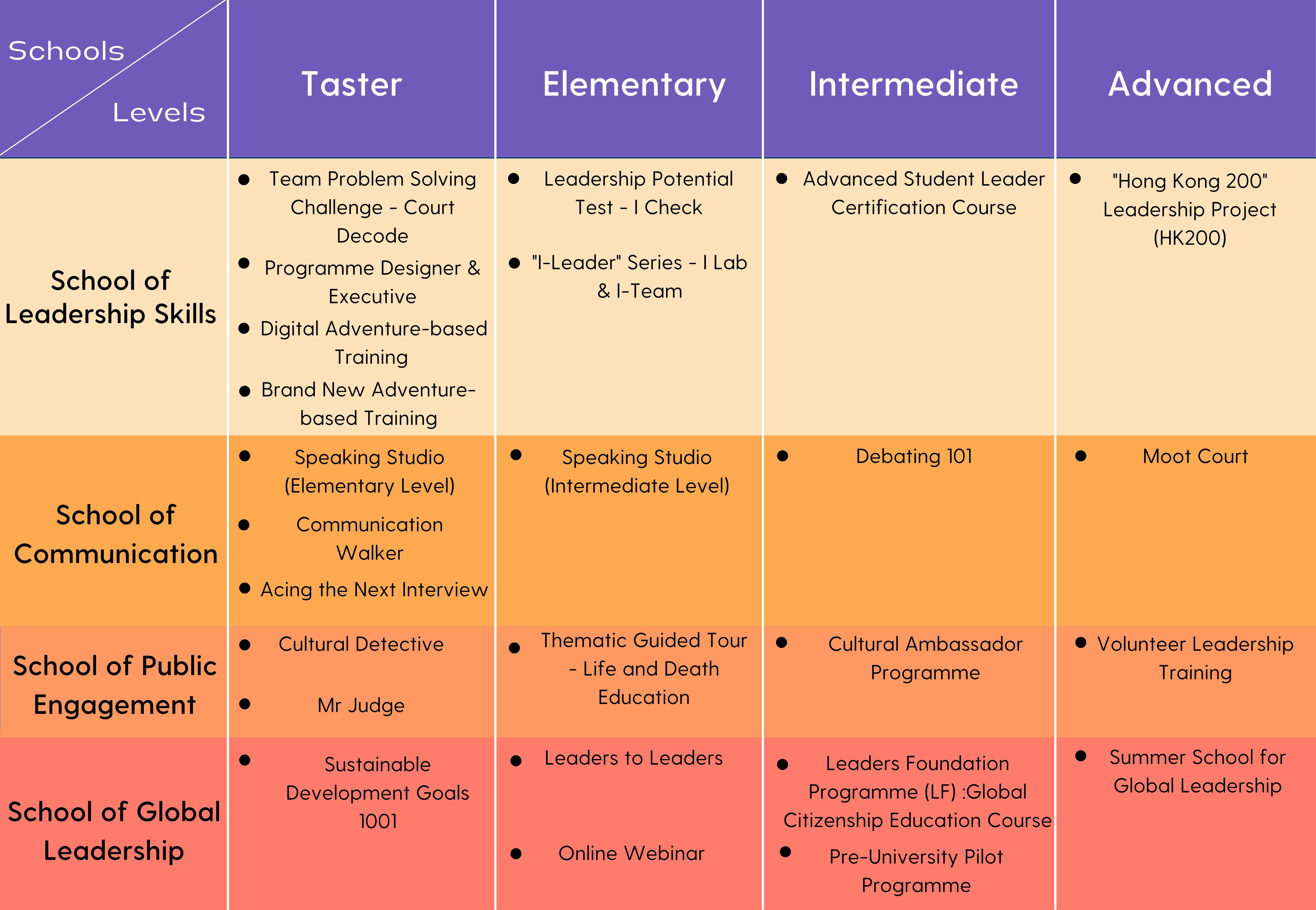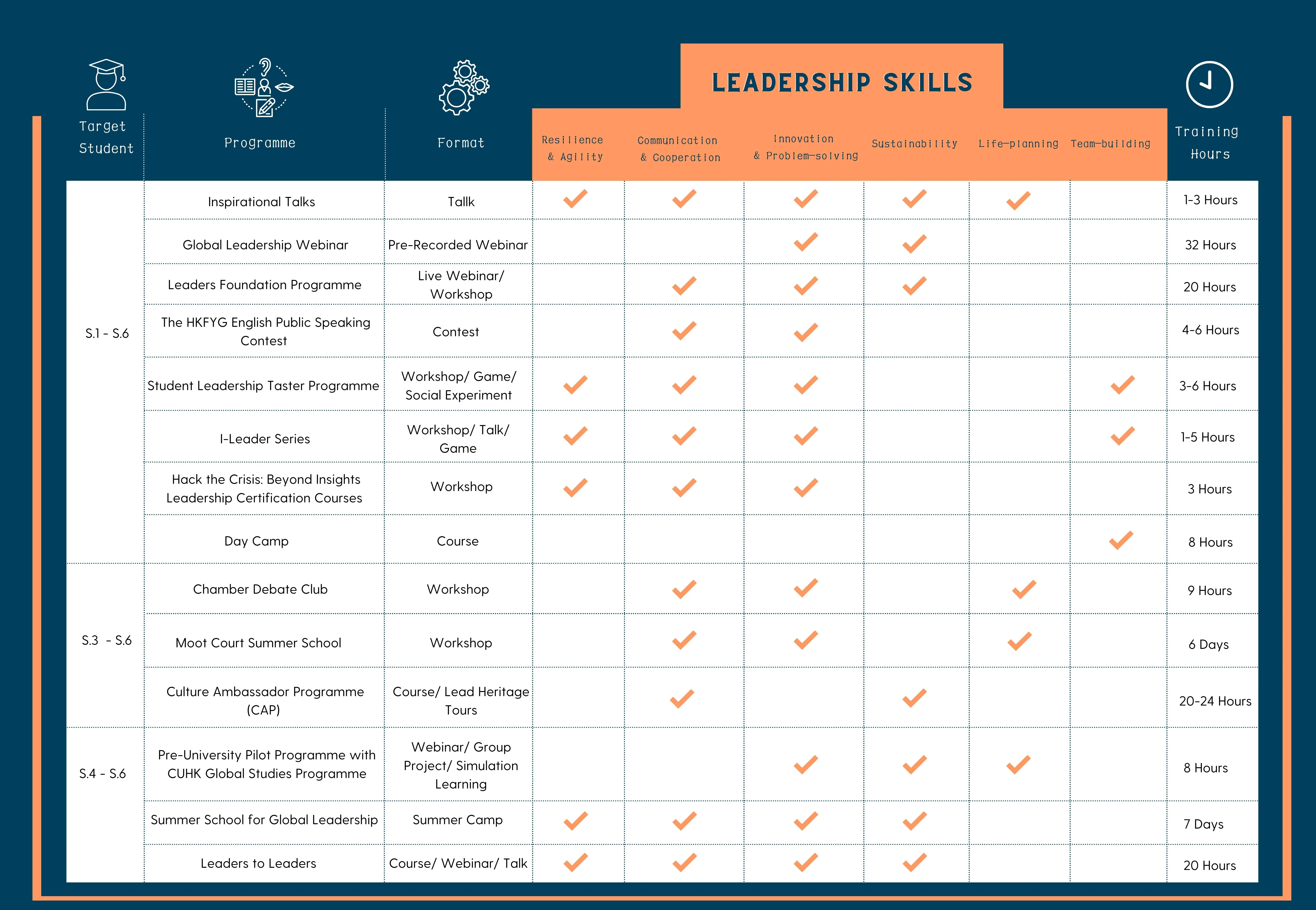 We cordially invite you to join us as a partner under the Secondary School Partnership Scheme, creating a powerful network sharing insightful leadership development direction. Under the scheme, you can enjoy exclusive discounts and offers on our programmes which develop a range of leadership skills and future skills. Tailor-made programmes, designed to meet your school's unique requirements, will also be available under the scheme.
Email: sd@leadershipinstitute.hk