「透視粉嶺」 "Unveiling Fanling" 實體展覽回來了!
The HKFYG Leadership Institute
21 Apr - 31 May, 2022 | 10:00 - 18:00
「透視粉嶺」實體展覽回來了!由即日起至5月31日,歡迎大家蒞臨現場參觀。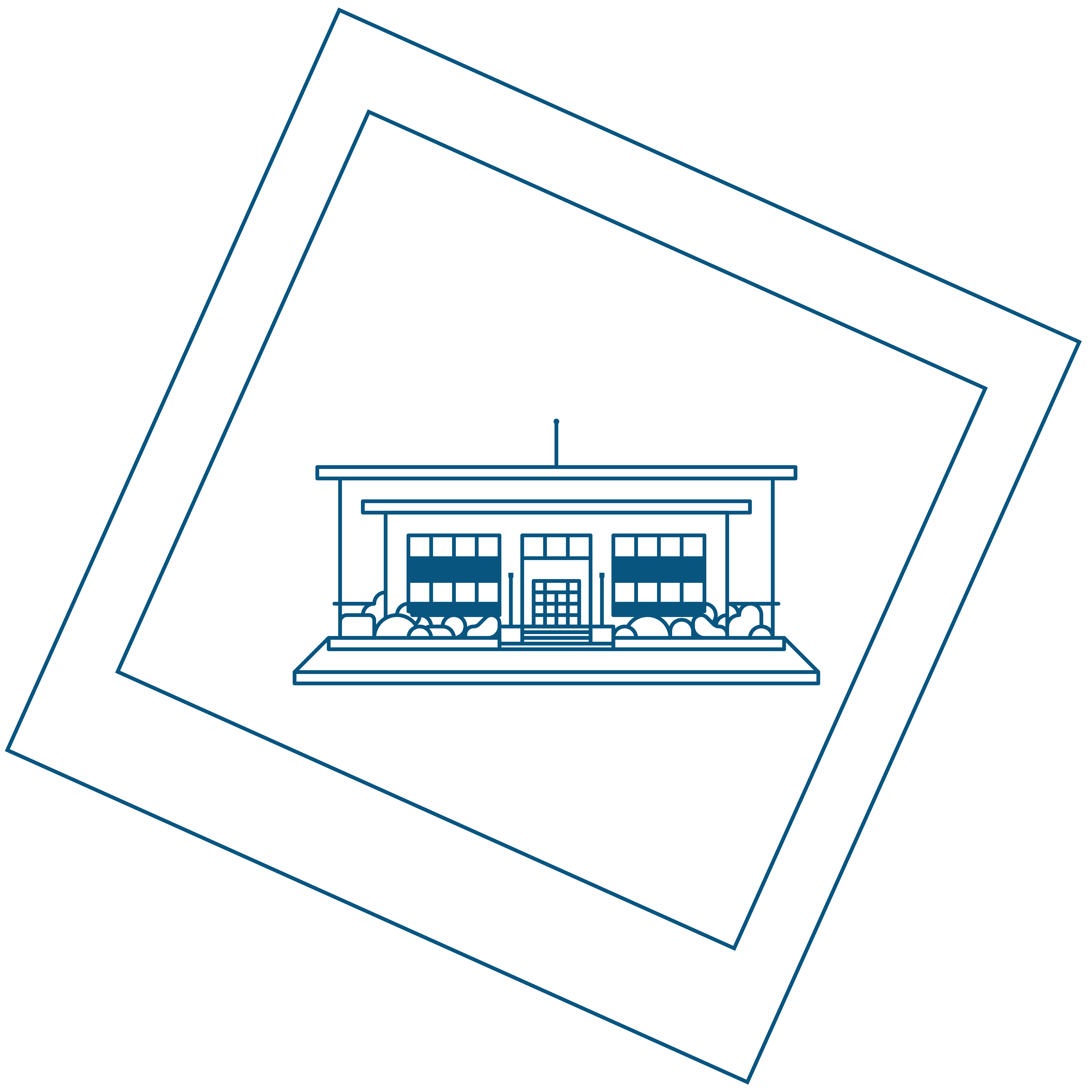 關於「透視粉嶺」
About "Unveiling Fanling"
香港青年協會領袖學院舉辦「透視粉嶺」主題展覽,展示策展團隊與一班文化保育大使的共創成果,利用領袖學院為基地(即「前粉嶺裁判法院」),以居民的生活日常為主軸,邀請訪客認識法院、聯和墟故事和消閒娛樂活動,發現鮮為人知而具活力的粉嶺。訪客更可通過主題透視框框,自行探索粉嶺周邊的歷史古蹟和地區文化,將人與地方連繫。展覽以外,還有主題導賞團,將視角延伸至周邊的自然生態和圍村文化,拼湊豐富多樣的觀感體驗。
Organised by the HKFYG Leadership Institute, "Unveiling Fanling" thematic exhibition will begin at the former Fanling Magistracy and focus on people's daily lives, inviting visitors to unveil the stories of former Fanling Magistracy, Luen Wo Hui and past-time leisure activities. With a set of Frame Cards, visitors are encouraged to explore the heritage and local culture of Fanling through different lenses. Shedding light on the nature and tradition of Fanling, visitors are also welcomed to join the thematic tours and workshops to understand the community in greater depth. The programme is supported by American Express.
策展人語
Curators's Words
香港,有九龍、香港、新界三大主要部分,各有明顯的地區特性。新界,向來予人鄉村郊野的農村印象,而粉嶺位於鐵路線上的尾段,也鄰近邊境地區,是貫徹新界固有形象,還是隱藏多元面貌?
「透視粉嶺」主題活動希望從不同的角度作切入點,藉以透視粉嶺,更立體地呈現社區面貌,讓觀眾可以重新認識粉嶺,四處探索這個地方的故事。是次展覽也是與一班文化保育大使共創之下的成果,由資料搜集、實地觀察、訪問考察,到撰寫內容、設計宣傳,都希望培育青年不同方面的領袖能力,關心社區發展,推動文化保育,促進社會共融。「透視粉嶺」展覽配合兩個主題導賞團,帶你用不同視角框框,發掘和記錄粉嶺的人情風味。​​​​​​​
Hong Kong comprises three major major areas—Kowloon, Hong Kong Island, and the New Territories—with distinctive regional characteristics. Does Fanling, a place located at the end of the railway line and adjacent to the border, exude a rural village vibe typical of the New Territories, or has it got a hidden face of diversity?
Unveiling Fanling" aims to enable visitors to reconnect and engage with the local heritage and culture of Fanling, by delving into its history and development, sharing stories of its people and places, and showcasing the multifaceted features and attributes of its community. This exhibition also aims to cultivate the leadership skills of young people in wide-ranging aspects, with which they could show concern for community development, promote cultural conservation, and foster social inclusion. To this end, "Unveiling Fanling" has been put on by a group of Cultural Ambassadors who were responsible for stages from data collection, field observation, and visits, to content writing, curation, and publicity. Visit our exhibition and join the two accompanying themed tours to discover and record the charm of Fanling through different lenses.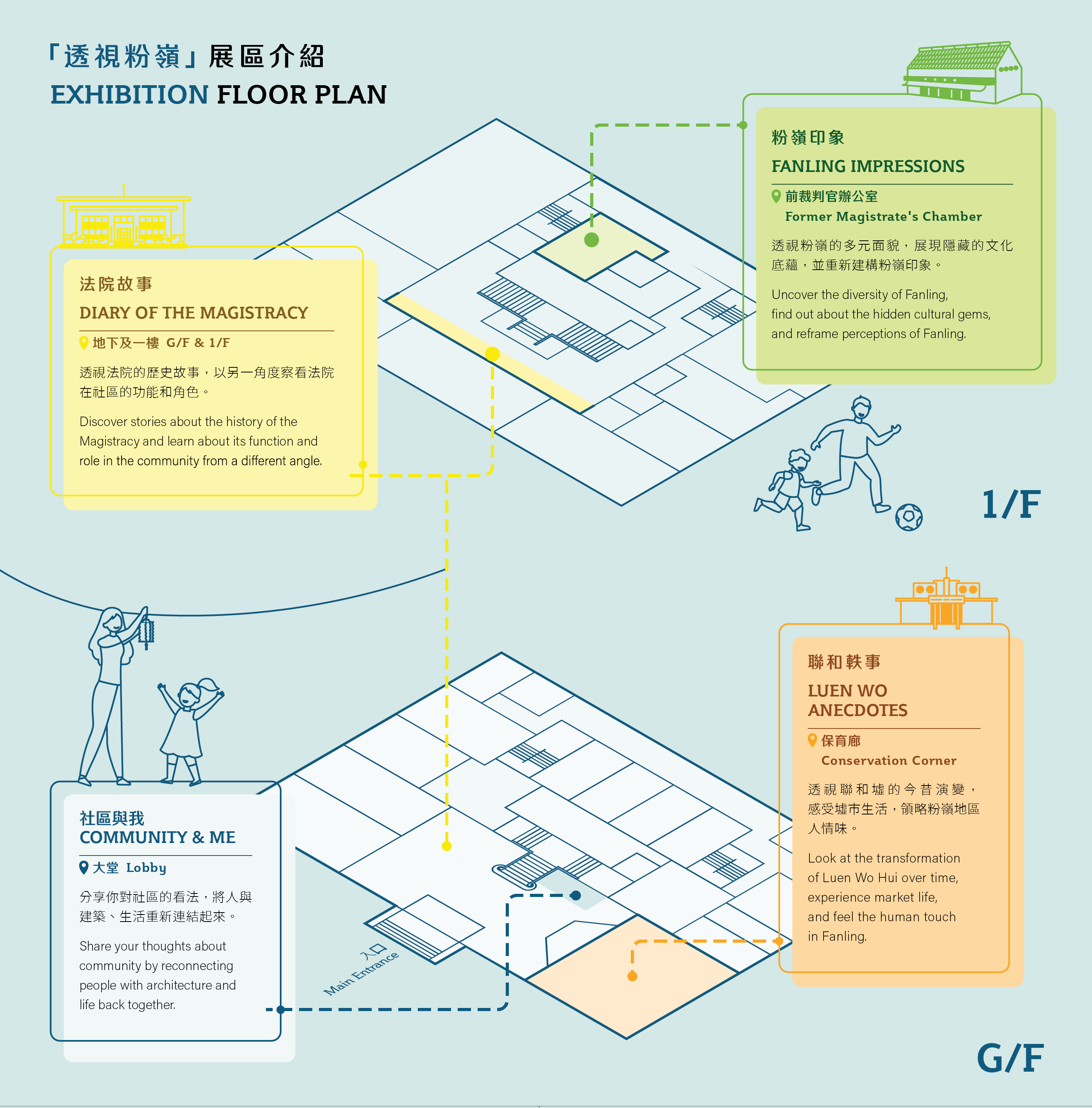 「透視框框」主題咭
一組四款的「透視框框」主題咭旨在將人與地方連繫起來,邀請大家走訪三個展區及粉嶺周邊社區。
"Unveiling Fanling" Frame Cards
The set of four "Unveiling Fanling" Frame Cards aims to connect people with places, and to invite you to visit all three exhibition areas and the neighbouring community in Fanling.
用法:
1. 將主題咭中央圖案沿虛線撕出,形成「透視框框」;
2. 利用「透視框框」,將學院建築特色或周邊地區文化「框」起來,再用手機把它記錄下來;
3. 然後上載至社交媒體,標籤 #香港青年協會領袖學院 #TheHKFYGLeadeshipInstitute #透視粉嶺 #UnveilingFanling,記錄和分享你透視出來的粉嶺面貌。


How to use them?
1. Tear along perforations to take out the central graphic to create a "Frame";
2. Use the "Frame" to capture the architectural features of the Institute or the culture of the neighbourhood, and snap with your phone;
3. Share the different faces of Fanling that you unveiled by posting the photos onto your social media account and using the hashtags #香港青年協會領袖學院 #TheHKFYGLeadeshipInstitute #透視粉嶺 #UnveilingFanling.