"Unveiling Fanling" Thematic Exhibition
The HKFYG Leadership Institute
11 Dec, 2021 - 31 Jan, 2022 | 0:00 - 0:00
"What's your impression on Fanling?"


"Fanling is so far away!"




"What special in Fanling?"
Starting from 11 December 2021 to 31 January 2022,"Unveiling Fanling" thematic exhibition will begin at the former Fanling Magistracy and focus on people's daily lives, inviting visitors to unveil the stories of former Fanling Magistracy, Luen Wo Hui and past-time leisure activities.
Join us to discover and record the charm of Fanling through different lenses!
Diary of the Magistracy
♦ G/F & 1/F
Discover stories about the history of the Magistracy and learn about its function and role in the community from a different angle.

Luen Wo Anecdotes
♦ Conservation Corner
Look at the transformation of Luen Wo Hui over time, experience market life, and feel the human touch in Fanling.

Fanling Impressions
♦ Former Magistrates' Chamber
Uncover the diversity of Fanling, find out about the hidden cultural gems, and reframe perceptions of Fanling.
"Unveiling Fanling" Framed Cards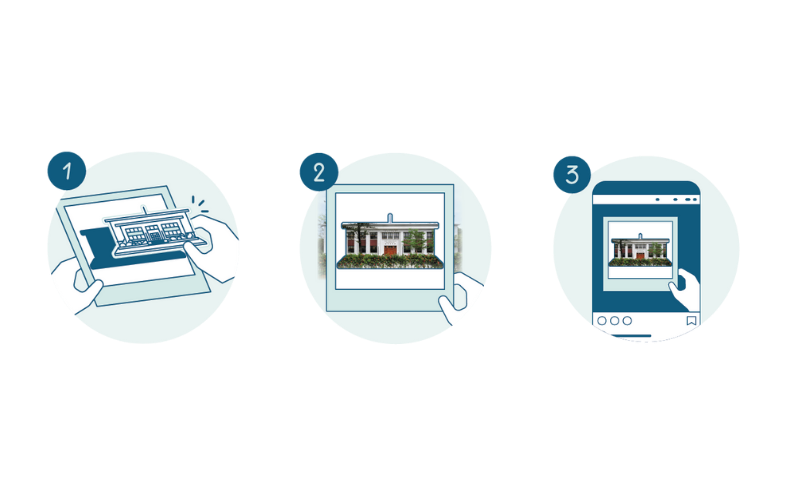 "Unveiling Fanling" Frame Cards
The set of four "Unveiling Fanling" Frame Cards aims to connect people with places, and to invite you to visit all three exhibition areas and the neighbouring community in Fanling.
How to use them?
Tear along perforations to take

out the centr

al graphic to create a "Frame"
Use the "Frame" to capture the architectural features of the Institute or the culture of the neighbourhood, and snap with your phone

Share the different faces of Fanling that you unveiled by posting the photos onto your social media account and using the hashtags #

香港青年協會領袖學院

#TheHKFYGLeadeshipInstitute #

透視粉嶺

#UnveilingFanling.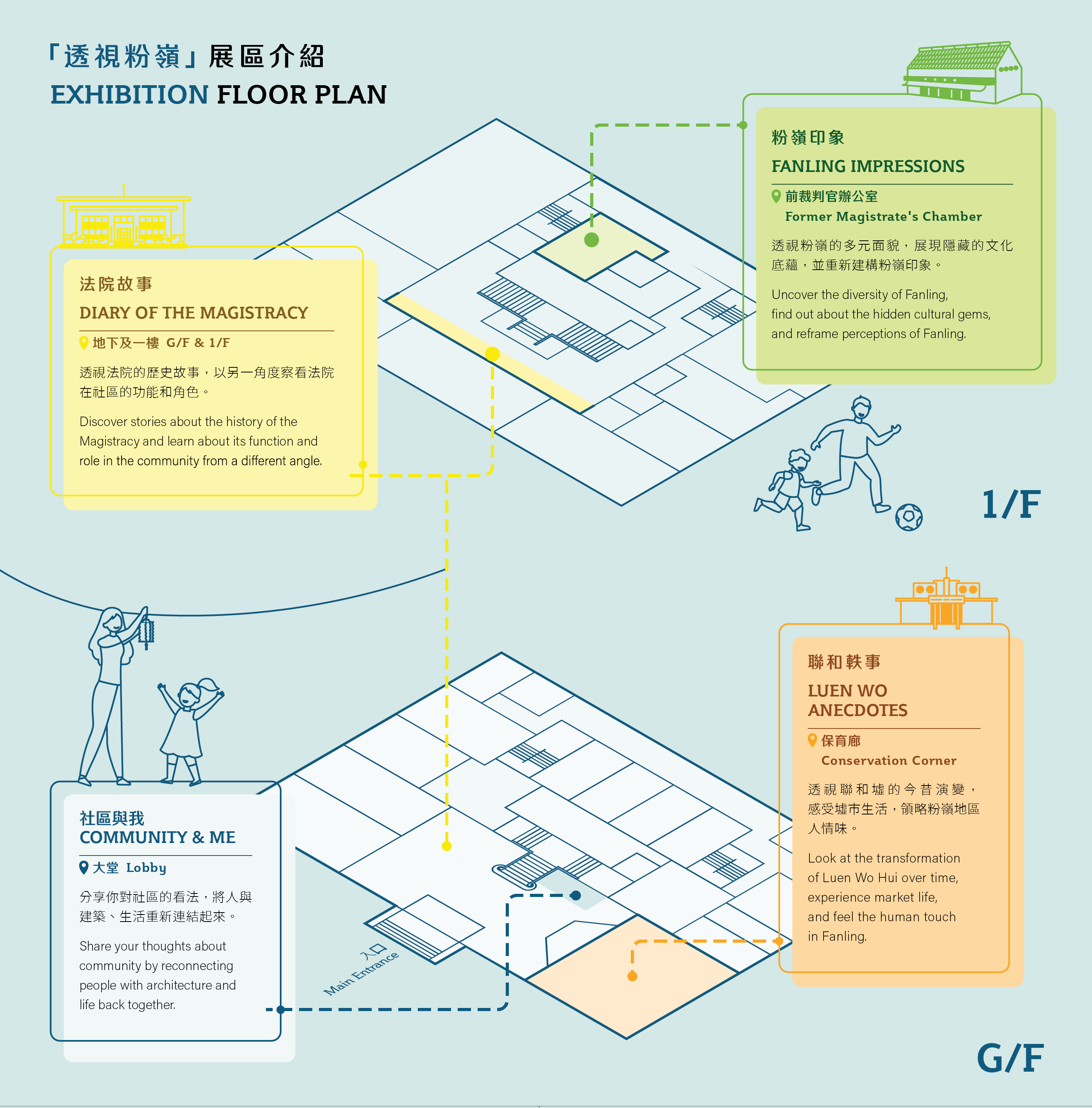 Thematic Tours
Shedding light on the nature and tradition of Fanling, visitors are also welcomed to join the thematic tours to see how Fanling has evolved from a rural vllage in the 1950s into a new town today. Two thematic guided tours was launched to lead visitors to unveil multifaceted Fanling.

Make Your Own Cinema (MYOC) Workshop
To futher unveil Fanling, visitors are encouraged to join this workshop by making their own cinema. Putthing together pieces of Fanling images, a special chapter of Fanling stories will be created. Visitors can event create their own film and enrich the storyline.