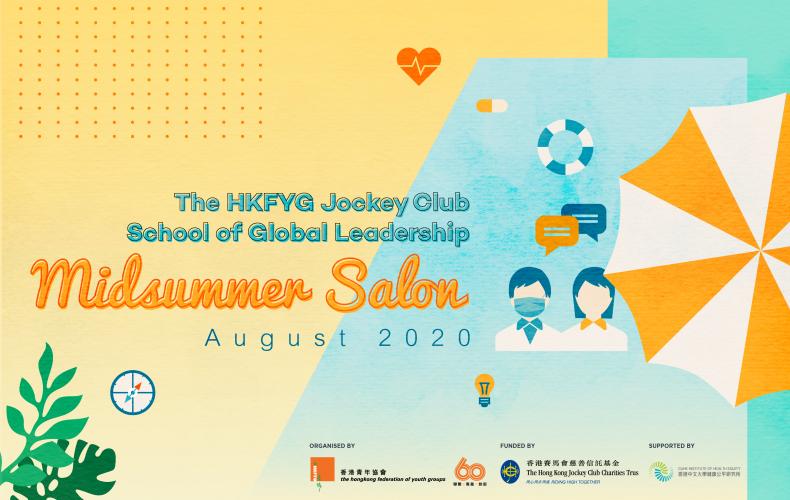 Programme Overview
Join our interactive online learning series - Midsummer Salon!
Be inspired while staying safe at home.
Shedding lights on Health Equity and COVID-19, the four live sharing sessions, delivered by both local and international experts in the field with the support of the CUHK Institute of Health Equity, will afford a brand new experience of online learning to you.
Through live sharing, discussion and ideas exchange with experts, leaders and peers, the Salon, a Global Speaker Online Programme, will allow participants to identify the importance and challenges of health equity in terms of social-economic determinants, examine the role of international health organisations and be motivated to build solutions to better access and equality to health care.


Key Learning Topics
Concept of health equity





Challenges of health equity in 3-level of context: local, regional and international





Roles of international health organisations





Solutions to enhance access to

health resources, care and information




Programme Highlights
Pre-programme Learning Kit
including a number of videos and guiding questions


4 sessions of Live Sharing and Workshops
by local and overseas NGO founders and medical experts


Group Discussion Led by Young Leaders


e-Networking with Leaders
exchanging thoughts with leaders from different fields, e.g. medical and NGO


Programme Details
Date & Time:
7 Aug 2020 (Fri) 17:00-19:00 (TBC)
11 Aug 2020 (Tue) 17:00-19:00
14 Aug 2020 (Fri) 17:00-19:00 (TBC)
18 Aug 2020 (Tue) 17:00-19:00

Venue:
Online Platform

Eligibility:
S.3 - S.6 (Grade 9 - Grade 12)

Medium of Instruction:
English

Fees:
HK$580

Application Deadline:
31 July 2020

* Upon completion of the programme, participants will be awarded a Certificate of Completion


*PROGRAMME DETAILS ARE SUBJECT TO CHANGE
​​​​​​​CONTACT INFO
Ms Sharon Tang
Tel: (852) 2169 0255
WhatsApp: (852) 4643 9940
Email: SGL@leadershipinstitute.hk