Belt & Road Youth Forum 2021: Sustainability on the Move
Introduction​​​​​​​
In 2013, the Chinese government put forward an economic development strategy to connect continents and people together. Called the Belt and Road Initiative (BRI), it comprises a so-called "Silk Road" based on the ancient network of trade routes that once connected China with Eurasia. The modern manifestation would link China with both Southeast and South Asia, Central Asia, Russia and Europe by land, and a 21st Century Maritime Silk Road – or sea route – to connect China's coastal regions with those in Asia, as well as the South Pacific, the Middle East and Eastern Africa, all the way to Europe. The original priorities were listed as policy coordination; infrastructure connectivity; unimpeded trade; financial integration; and connecting people.
This was never going to be a straightforward exercise. And now, with the world faced with greater concerns pressing upon individual countries in the form of a global pandemic, a climate crisis or the urgency in meeting the Sustainable Development Goals (SDGs) by 2030, The Hong Kong Federation of Youth Groups Leadership Institute, together with HSBC, are proud to announce the HSBC Future Skills Development Project's Belt & Road Youth Forum, with the theme Sustainability on the Move.
This one-day online forum will engage government officials, industry experts and young people to build a more sustainable future under the backdrop of the BRI.
To be held online on Monday, 20th December 2021, the Forum will be from 10:00 a.m. until 6:00 p.m. It will bring together 100 tertiary students and working youth to look at what we call the 4Rs: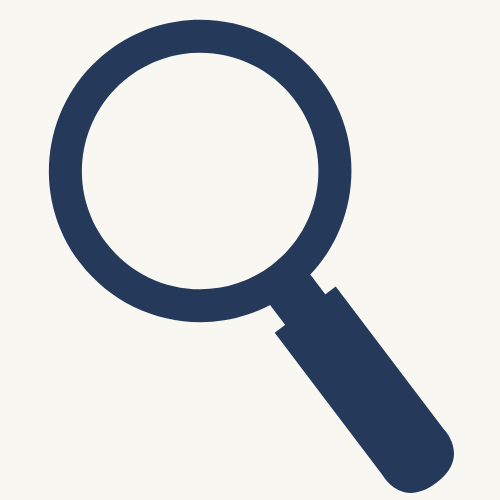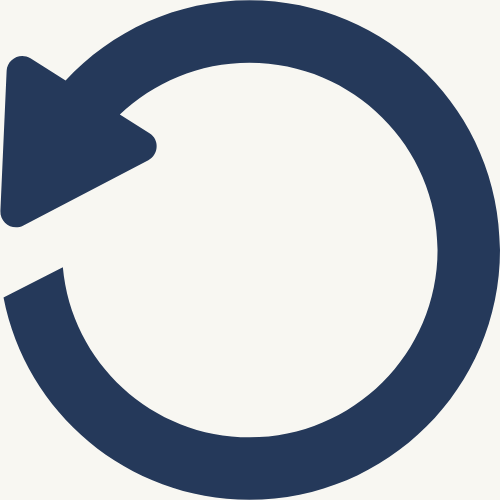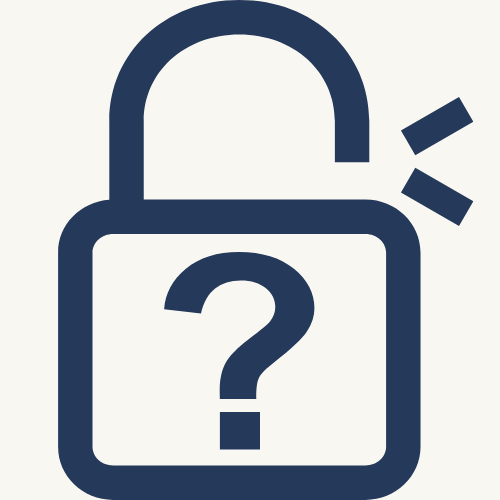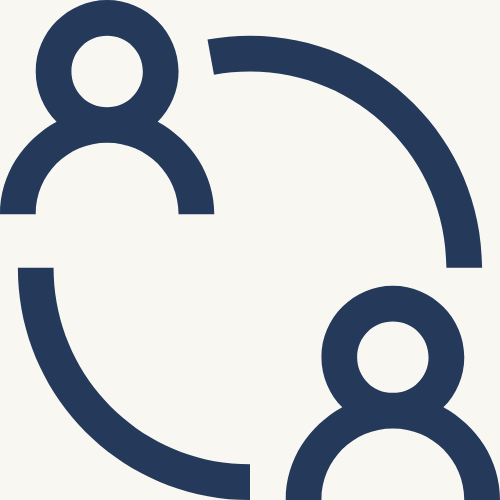 Review progress of the SDGs within the BRI
Reset SDGs within the BRI under the current circumstances
Resolve problems with collaboration and innovation
Please sign up, share your voices and contribute to the sustainable and inclusive development of the Belt and
Road Initiative.
Date: 20th December 2021 (Monday)
Time: 10 a.m. to 6 p.m.
Venue: Online; zoom links will be provided for registrants
Language: English (some sessions may be in Putonghua)
Targets: Tertiary students and working youth
Each participant will receive a digital Certificate of Attendance.
Should you have any questions, please feel free to reach The Secretariat at 2169 0255 or by email to futureskills@hkfyg.org.hk .
Details
Plenary Session 1 – Financing Greener Opportunities
The Belt and Road Initiative International Green Development Coalition was set during the Second Belt and Road Forum for International Cooperation in 2019. The aim was to bring together the environmental expertise of all partners to ensure that the Belt and Road was committed to long-term green and sustainable development to all concerned countries in support of the 2030 Agenda for Sustainable Development.
This session will look at whether or not finance has been galvanising greener developments in the BRI. It will also consider how to balance green investments with economic progress and will look at the role of technology in this process.​​​​​​​
Plenary Session 2: Fuelling a Digital Silk Road
This session will look at how digitalisation is taking the forefront of economic endeavour and will assess the concerns and tractions in developing a digital silk road. It will also examine other criteria needed including a digital infrastructure for robust growth and again, look at how technology makes its impact.
Plenary Session 3: Creating a Sustainable Green Belt by Youth
This session sheds lights on talents development by exploring the industry needs especially on ESG. How young people may learn and transform skills to get prepared for the huge opportunities brought by BRI?
Sharing - Youth Lens on the Belt & Road
Young people will share their experiences on the Belt and Road, focusing on the partnerships, friendships and networks that they made. They will also share insights that relate to the SDGs, specifically focusing on their visit to Malaysia to learn about green financing and visit to India to find out the healthcare industry.
Workshop: Resetting a Greener B&R
Participants will be able to reimagine and contribute to a greener B&I initiative through drawings / expressive arts.
Bring your own lunch and join us!
The virtual networking lunch is an informal networking opportunity to meet other participants and get some tips for developing your leadership skills!
*The Forum will be conducted in English.
** The sharing and opinions of the guest speakers, moderators or the audience do not represent the Organiser, Funder and the Partners.
*** The organiser reserves all rights to change, modify, add or remove elements or contents of the Programme at any time without prior notice. In case of any disputes, the institute reserves all rights of final decision and interpretation.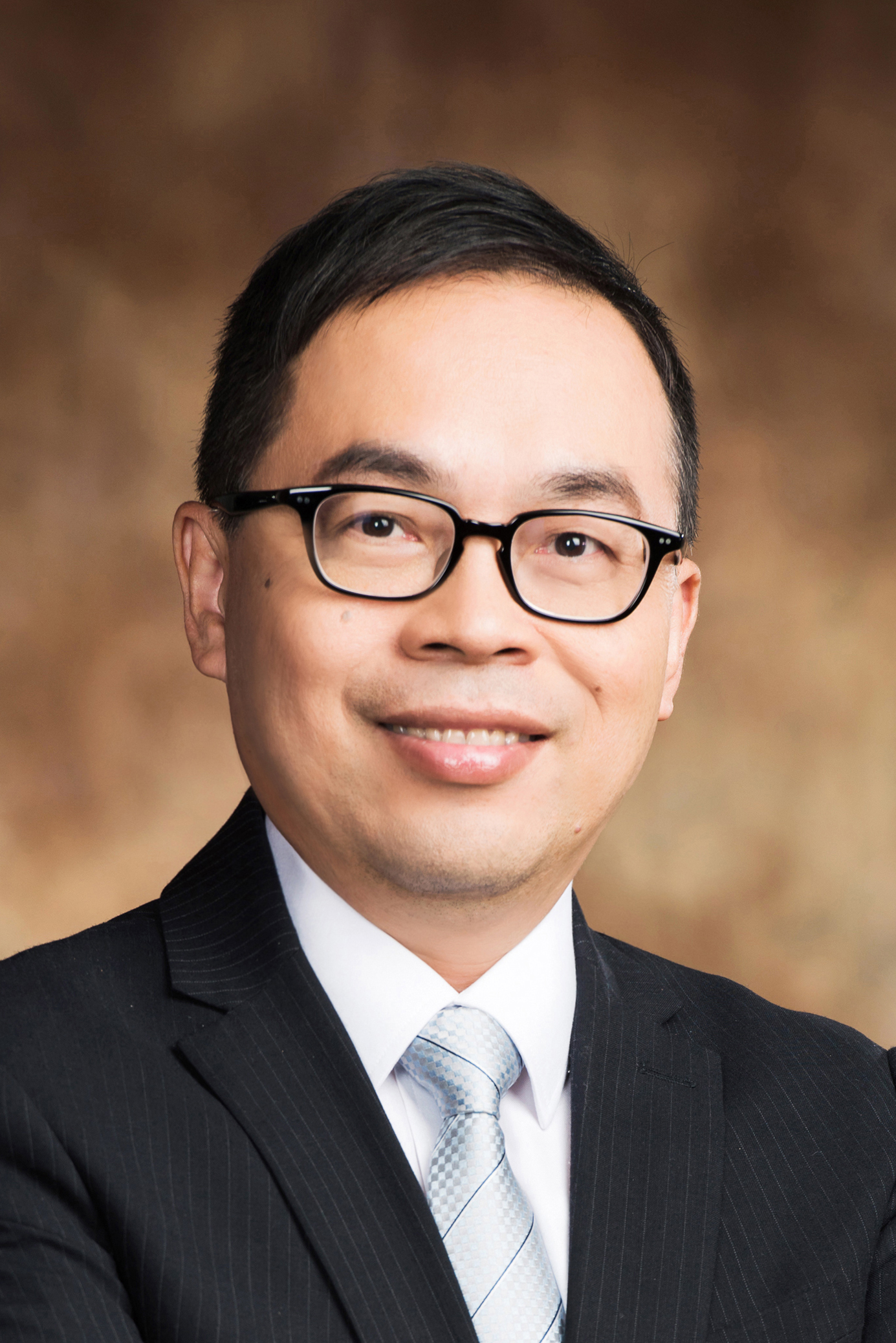 ​​​​​​​Andy HO
Executive Director
The Hong Kong Federation of Youth Groups
Andy HO

​​​​​​​Mr Andy Ho Wing Cheong is the Executive Director of The Hong Kong Federation of Youth Groups (HKFYG).

As a Registered Social Worker in Hong Kong, with a M.A. from The Hong Kong Polytechnic University and a B.Soc.Sc. (Hons.) from The Chinese University of Hong Kong, Mr Ho has a life-long commitment to serving young people and has tirelessly worked for their whole person development.

Mr Ho continues to actualise a solid vision of leadership and management, with innovative ideas and an analytical approach towards organisational development and strategic planning for the Federation and its services to young people. Mr Ho seeks results that actually impacts young people, motivating them to be creative, forward looking and well supported in developing their future skills. He also prioritises wellness and a dedication to caring for others.

Mr Ho's management experience ensures a high quality of collaboration with partners and supporters, as illustrated by his current positions as a Non Executive Director of the Urban Renewal Authority, as well as a Non-official Member of both the Social Welfare Advisory Committee and the Human Resources Planning Commission of the Hong Kong Special Administrative Region Government and a Member of the Consultation Panel of the West Kowloon Cultural District Authority. In addition Mr Ho is a Director of The Dragon Foundation.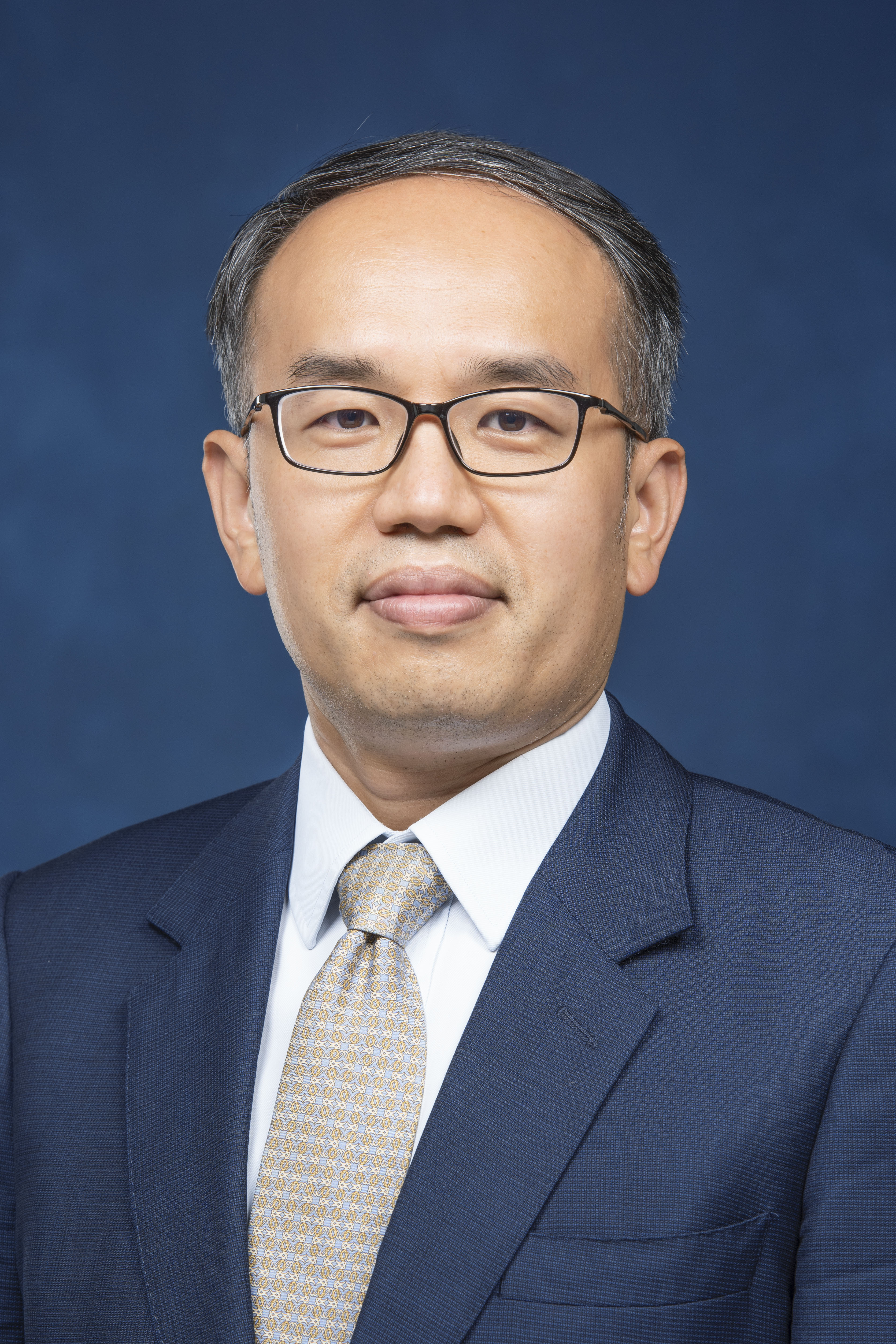 Mr Christopher Hui
Secretary for Financial Services & the Treasury
Mr Christopher HUI

Mr Christopher Hui Ching-yu was appointed the Secretary for Financial Services and the Treasury on 22 April 2020. He serves on the boards of Mass Transit Railway Corporation Limited, Hong Kong Airport Authority and also as the Chairman of the Kowloon-Canton Railway Corporation.

Prior to his appointment, Mr Hui was the Executive Director of the Hong Kong Financial Services Development Council. He spent 13 years at the Hong Kong Exchanges and Clearing Limited, having been the Managing Director for Market Development and Head of Project Management and also in various senior roles in Listing and Market Development. He also worked for a number of multi-national companies in the private sector. He started his career as an Administrative Officer in the Government in 1999 and served in the Economic Development Branch, the Office of the Government of the Hong Kong Special Administrative Region in Beijing and the Home Affairs Department.

Mr Hui previously held a number of public roles including Councillor of the City University of Hong Kong, Member of the Mandatory Provident Fund Authority Process Review Panel, Hong Kong Stock Exchange Listing Review Committee and also Hong Kong Institute of Certified Public Accountants Disciplinary Panel.

Mr Hui holds Bachelor and Master (Hon) Degrees in Philosophy, Politics and Economics from the University of Oxford, and Master of Business Administration Degree from INSEAD. He also attended the Stanford Executive Programme (SEP).

​​​​​​​WANG Qi
Director-General of the International Department,
The Office of the Commissioner of the Ministry of Foreign Affairs in Hong Kong
WANG Qi

Wang Qi, graduated from the School of International Relations of Peking University, joined the Ministry of Foreign Affairs in 2001, successively served in the Department of International Organizations and Conferences, the Permanent Mission of China to the United Nations, the Embassy to Cyprus, and the Department of International Economics in the Ministry of Foreign Affairs. Prior to the position of Director-General of the International Department of the Office of the Commissioner of the Ministry of Foreign Affairs in Hong Kong, he was the division director in the Office of the Foreign Affairs Committee of the National Committee of the Chinese People's Political Consultative Conference.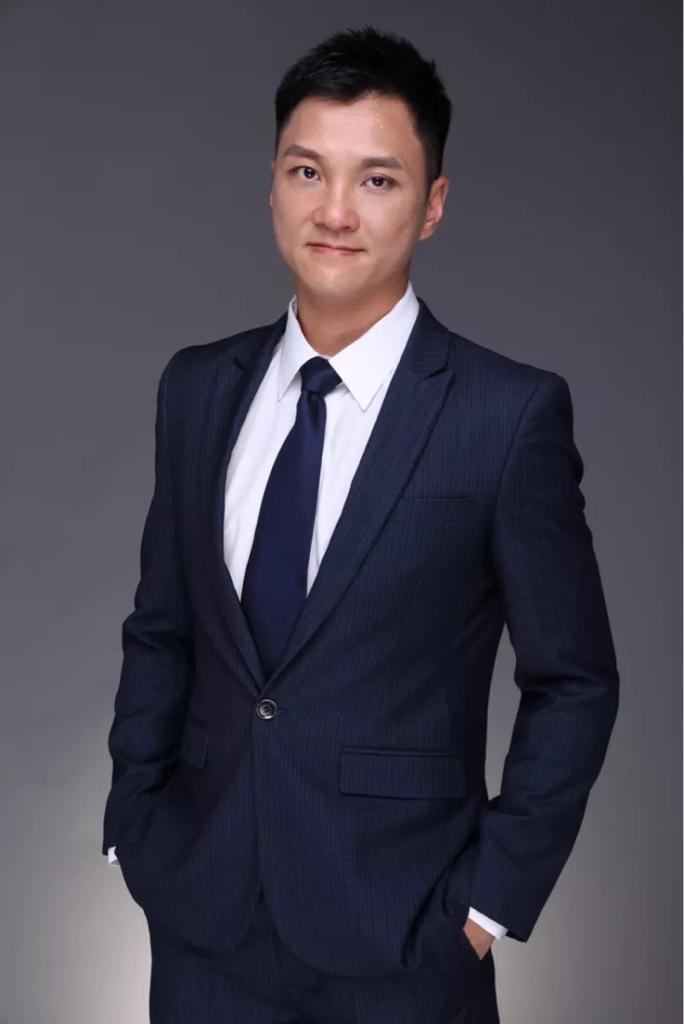 CK CHAN
Head of Hong Kong and Macau
Tmall Taobao World
CK CHAN

CK Chan is currently the Head of Hong Kong and Macau for Tmall Taobao World, responsible for the business of Tmall Hong Kong, as well as Taobao Hong Kong and Macau.

Taobao Hong Kong has been focusing on the consumer-to-consumer (C2C) model providing local consumers with products from small and medium-sized merchants from the mainland. Meanwhile, CK and the Tmall Taobao team successively launched Taobao Macau in early 2020 and Tmall Hong Kong in mid-2021. A new local business-to-consumer (B2C) model adopted by Tmall Hong Kong is fully committed to supporting local merchants and brands with comprehensive products.

Taobao Marketplace was China's leading social commerce platform in terms of GMV for the 12 months ended December 31, 2020, based on publicly available data. In the 12 months ended March 31, 2021, Tmall was the leading third-party online and mobile commerce platform for brands and retailers worldwide in terms of GMV, according to Analysys.

Before joining Tmall Taobao Hong Kong and Macau Station, CK worked for a number of listed companies and has extensive experience in e-commerce, retail, and supply chain management and distribution.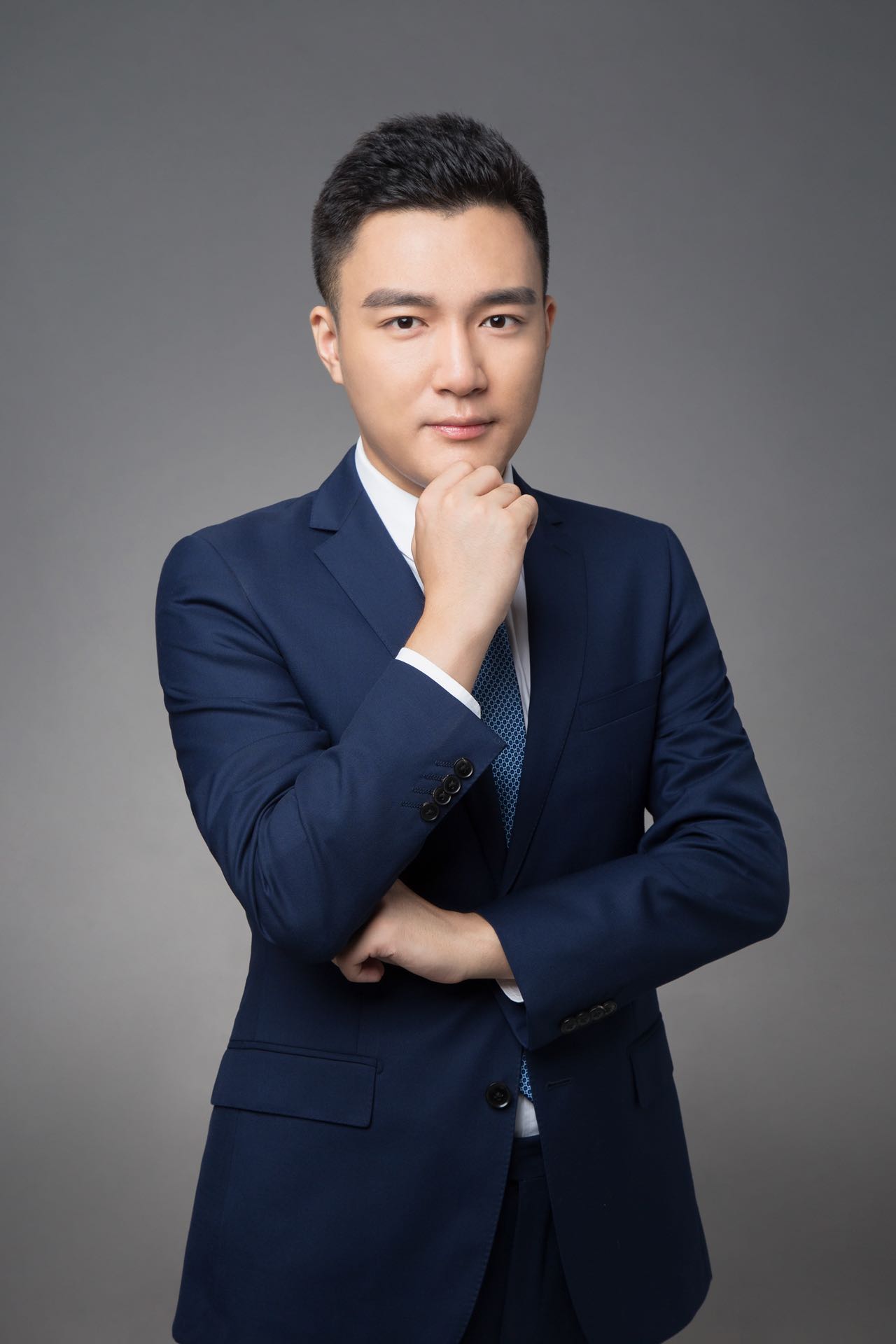 HAN Tian Qi
President
China Council for G20 Young Entrepreneurs' Alliance
HAN Tian Qi

G20 Young Entrepreneurs' Alliance (G20YEA) is a leading practice of G20, which promotes youth entrepreneurship as a driver of economic renewal, job creation, innovation, and social change. The G20YEA represents over 1 Million young entrepreneurs, employing some 12 Million people. Every year, the Alliance brings together over 700 of the world's top young entrepreneurs for a three-day summit in the G20 host country, to share their ideas with the B20 and G20 leaders in order to catalyze global change. Mr. Han Tianqi is currently the President for G20YEA China Member.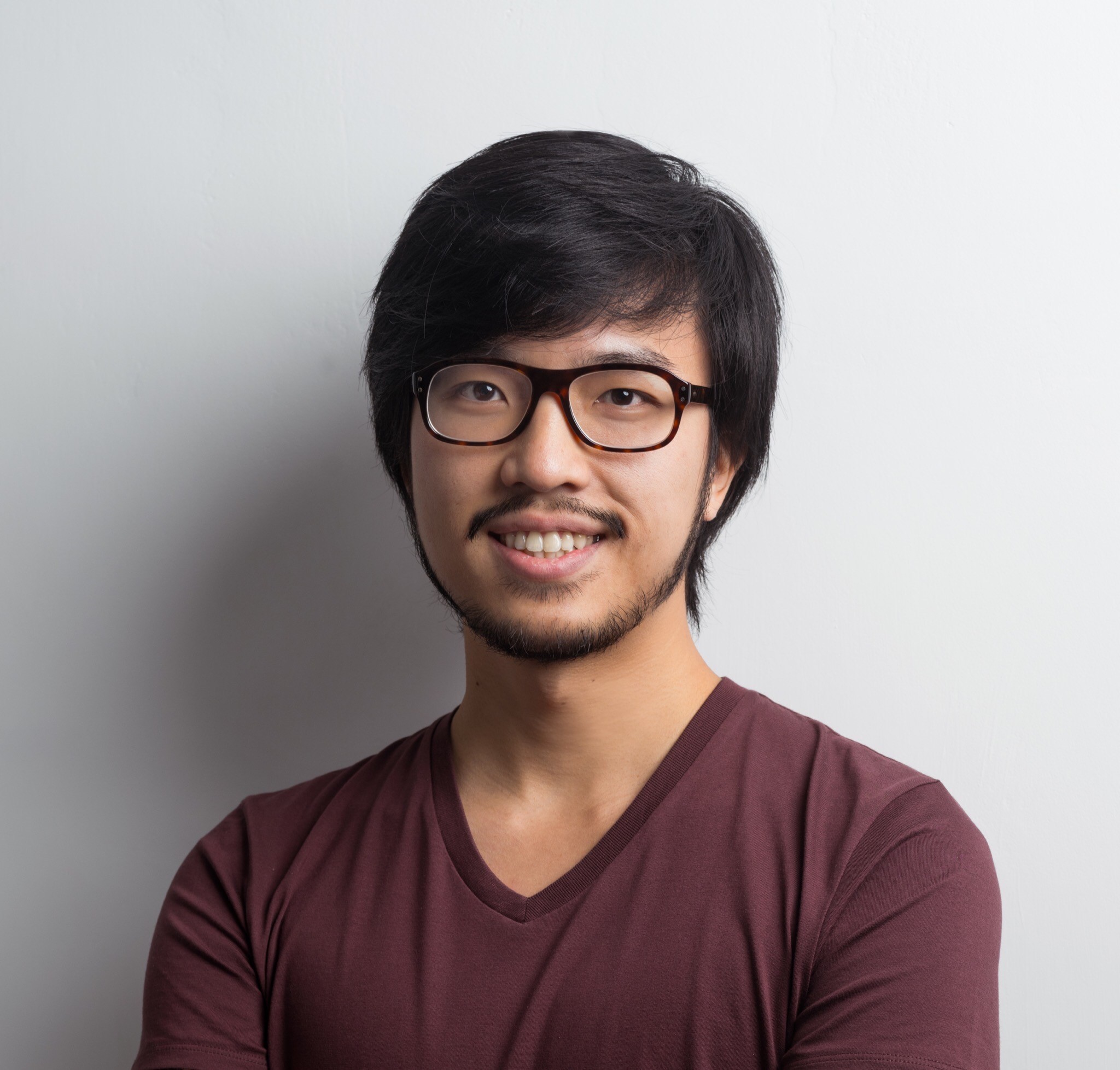 Nicholas HO
Co-convenor of the Belt and Road Working Group, The Hong Kong General Chamber of Commerce;
Chairman of hpa (Ho & Partners Architects)
Nicholas HO

Nicholas Ho currently serves as Chairman of hpa (Ho & Partners Architects), a leading multi-disciplinary architectural design practice headquartered in Hong Kong. Ho is the Hong Kong, China (HKC)'s representative to the Asia-Pacific Economic Cooperation (APEC) Business Advisory Council (ABAC), member of the HKSAR Youth Development Commission and HKSAR Trade and Industry Advisory Board, council member of Lingnan University and Hong Kong Institute of Architects. Dedicated to public service and policy advocacy, Ho is elected as a member of 2021 HKSAR Election Committee.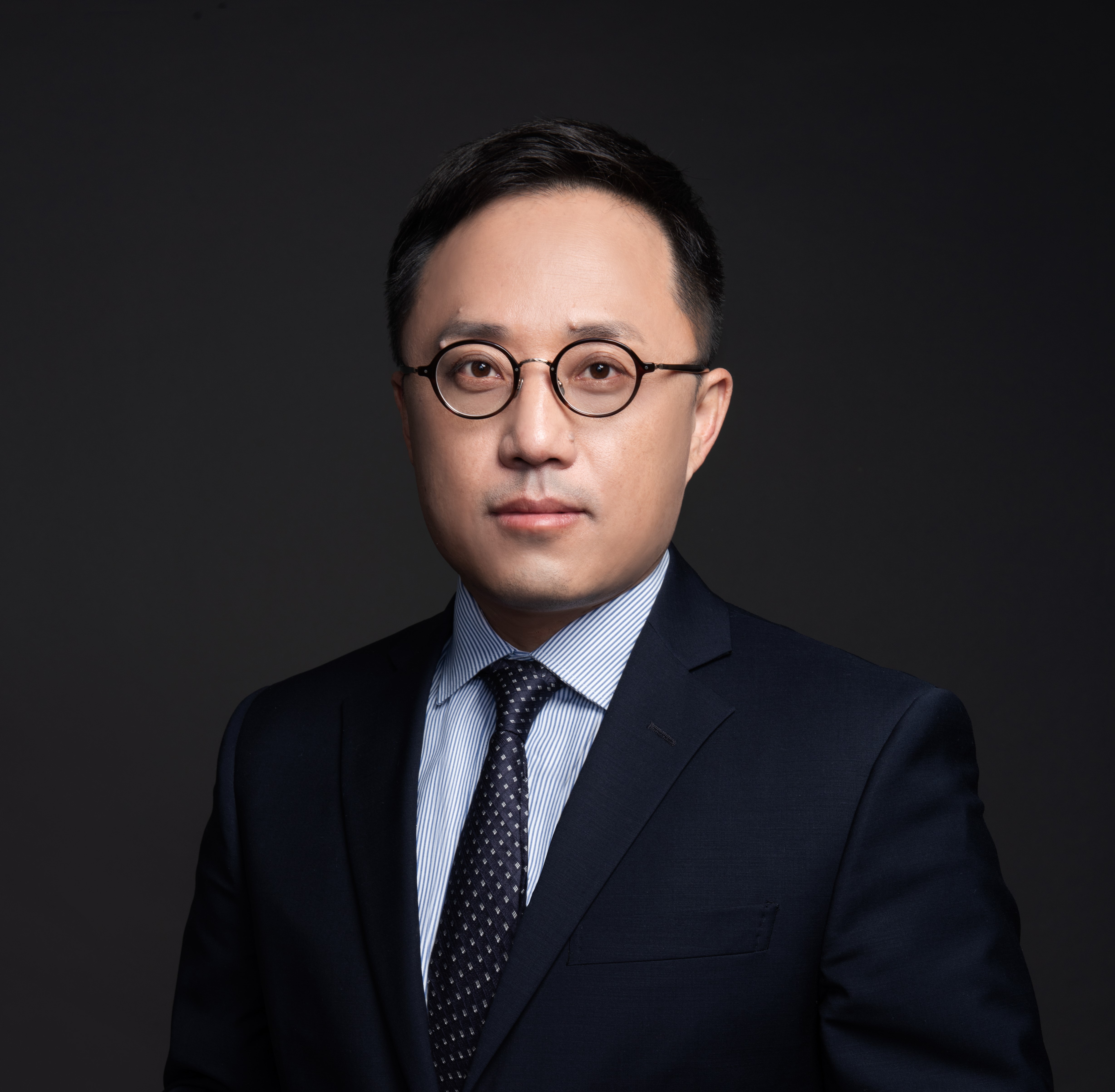 LIU Yang
CEO
Gelan Digital Technology
LIU Yang

Yang Liu is an Environmental, Social and Governance (ESG) expert with 20-year experience. He holds a BSc degree in Applied Chemistry from Beijing University of Chemical Technology, and a MSc degree in Environmental Technology from Imperial College, London.

He worked for ERM, the world largest pure-play sustainability consultancy, for over 14 years, and assumed various leadership roles, such as Regional Manager of Northern China and Partner in charge of Transaction Advisory, Performance and Assurance, and Climate Change services for mainland China. As an entrepreneur, he invested and joined Greenment Environment, a leading Chinese sustainability consultancy, in 2017 and helped the firm grow its corporate advisory service and international business.

Mr Liu exited Greenment in 2020 after a successful acquisition by Shanghai Construction Group. He is currently CEO of Gelan Digital Technology Company which is a leading data digital solution provider for ESG and Climate Change from China. He is also strategic development advisor to Institute of Public and Environmental Affairs (IPE), one of largest and most internationally reputable environmental NGOs from China. Over the last 20 years, Mr. Liu has been responsible for managing and implementing a large number (500+) of ESG Due Diligence Assessments and Compliance Audits cross the world, covering a wide range of industrial sectors, such as oil and gas, energy, mining, infrastructure, automotive, pharmaceutical, chemical, general manufacturing and real estate, amongst others.

Mr. Liu has wealthy experiences in providing strategy and management consulting services for corporate clients, for instance, he developed corporate EHS due diligence guidelines for CNOOC and Baosteel, participated Safety Strategy Planning by 2020 for Shanghai Volkswagen, and led the development of an integrated E&S management system for a top-tier renewable energy company in China.

Through experience and training Mr. Liu has acquired a detailed understanding of China's environmental regulatory systems and international standards (such as IFC Environmental and Social Performance Standards).As an early practitioner of Equator Principles and Green Finance in China, Mr. Liu has worked extensively for both international and domestic financial institutions in providing advisory services for environmental and social risk management (ESRM). His typical financial clients included International Finance Corporation, China Banking Association, China Development Bank, The Export-Import Bank of China, Postal Savings Bank of China, Industrial Bank (China), Bank of Jiangsu, Bank of Huzhou, DEG, HSBC, Standard Chartered Bank, Carlyle, CPE, Olympus Capital amongst others.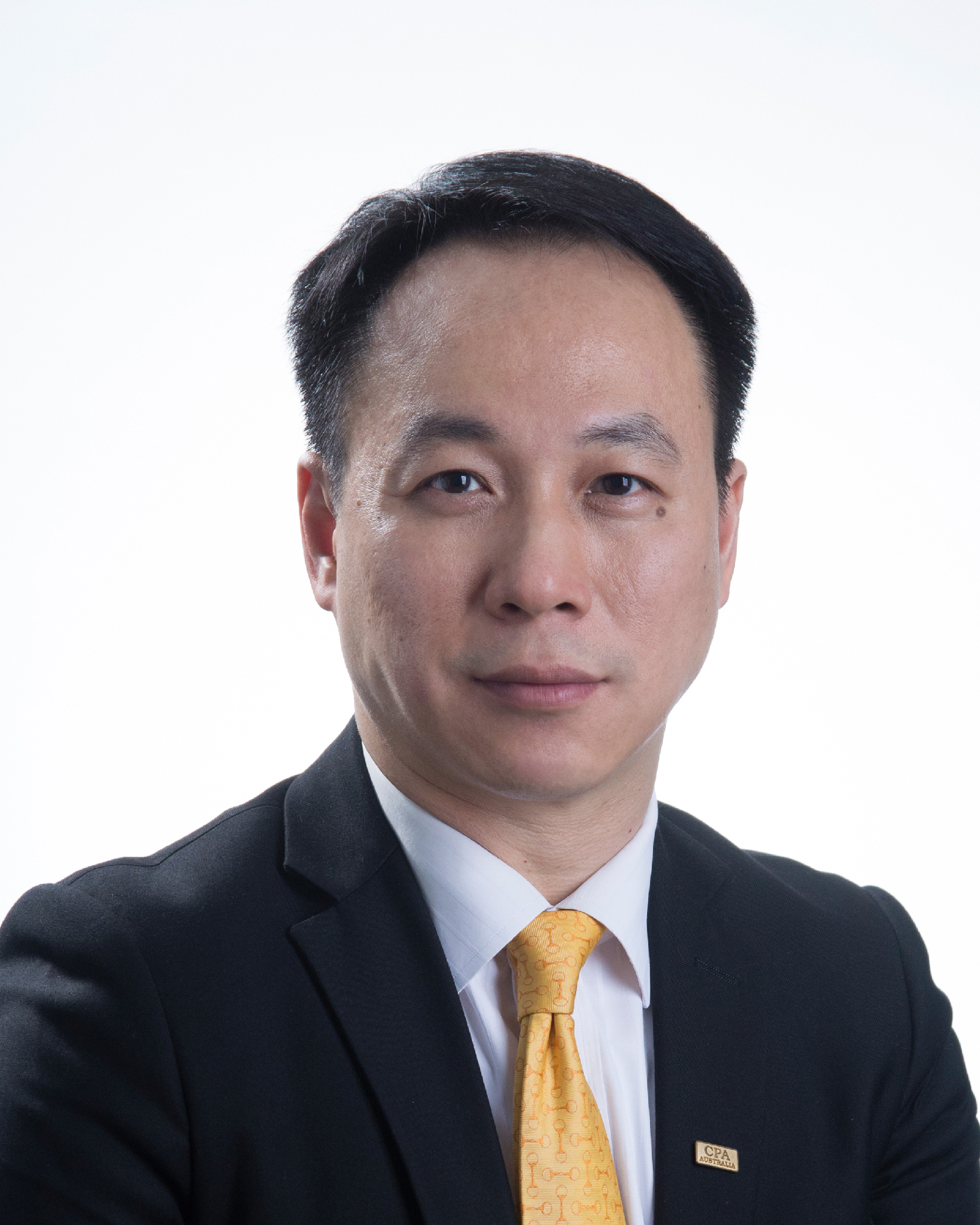 Roy LO
Managing Partner
SHINEWING (HK) CPA Limited ;
President
The Hong Kong Independent Non-Executive Director Association
Roy LO

Mr. Roy Lo is responsible for various auditing and IPO projects at SW. He has extensive experience in auditing, business merging and acquisitions, business appraisal, profit anticipation and listing arrangement for 28 years. He leaded projects are in the fields of Hi-tech, digital media, iron-steel production etc in between Hong Kong and China.

Roy has successfully assisted many companies to go listed on the Main Board and GEM of the HKEx. He also possesses profound experience in internal control and risk management. He regularly contributes articles on corporate governance and internal control to local newspapers and professional publications. He is also often invited to global corporate governance conferences.

With his professional knowledge and expertise, Roy assumes the role of Member of Election Committee of HKSAR, 2021, President of The Hong Kong Independent Non-Executive Director Association, Vice Chairman of the Hong Kong Association of Registered Public Interest Entity Auditors Limited, Honorary Treasurer of UNESCO Hong Kong Association, and Chairman of the Accountancy Training Board of Vocational Training Council etc.

Mr. Lo graduated from the University of Hong Kong with a major in Business Administration. He also held a master's degree (Professional Accounting) from the Hong Kong Polytechnic University.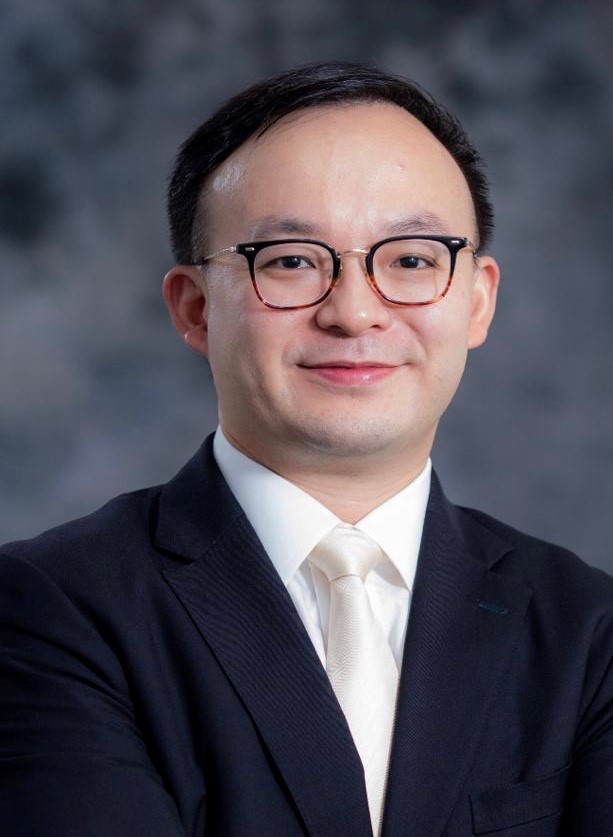 Kevin ORR
Group Vice President & CIO Chief Investment Officer, Winner Medical Group;
United Nations SDG Pioneer of China;
Global Expert Group Member of SDG Action Platform in Healthcare Sector for BRI Countries of United Nations Global Compact
Kevin ORR

Mr Kevin Orr is the Group Vice President and Chief Investment Officer for group public affairs and sustainability & strategic investment. Mr. Orr has substantial experience in corporate management, sustainability & strategic impact investment, public health, medtech & biotech development, smart value chain, O2O Omni-channel new retail & new economy development, and multiple national leading medical device & consumer healthcare lifestyle brands development.

Mr Orr holds his Bachelor of Arts degree in Faculty of Social Science at University of Victoria, Master of Business Administration degree at The Hong Kong Polytechnic University, Master of Public Health degree in Faculty of Medicine at The Chinese University of Hong Kong; and he has received various Executive Education at National Academy of Governance, Harvard Business School, Tsinghua University, University of Cambridge Institute for Sustainability Leadership.

Mr Orr is the first Hong Kong representative received the National Winner of "United Nations SDG Pioneer of China" 2020, Gold Medal Award of "Eureka Brussels" The 54th World Exhibition of Innovation, Research and New Technology in Belgium at the age of 26 in 2005, Distinguished Alumni Award of University of Victoria, Young Industrialist Award of Hong Kong in 2019, and Distinguished Young Entrepreneur Grand Award of Guangdong-HK-Macao Bay Area in 2020.

Mr Orr is the Committee Member of All-China Youth Federation, Standing Committee Member of Beijing Youth Federation, Vice Chairman of Hong Kong United Youth Association, Vice Chairman of Centum Charitas Foundation, Global Expert Group Member of Sustainable Development Goals Action Platform in Healthcare Sector for BRI Countries of United Nations Global Compact, Council Member for Sustainable Development of the Hong Kong SAR Government, Co-opted Member of The Social Innovation and Entrepreneurship Development Fund Task Force under the Commission on Poverty of the Hong Kong SAR Government, General Committee Member & Vice Chairman of Sustainability Development Committee of The Chinese Manufacturers' Association of Hong Kong, Honorary Advisor of the Advisory Committee of Multi-Scale Medical Robotics Center, Industrial Advisor to the Technology Transfer Management Committee of The Hong Kong Polytechnic University, Advisory Board Committee Member of Department of Electronic & Computer Engineering of The Hong Kong University of Science and Technology, and Departmental Advisory Committee Member of Department of Biomedical Engineering at City University of Hong Kong.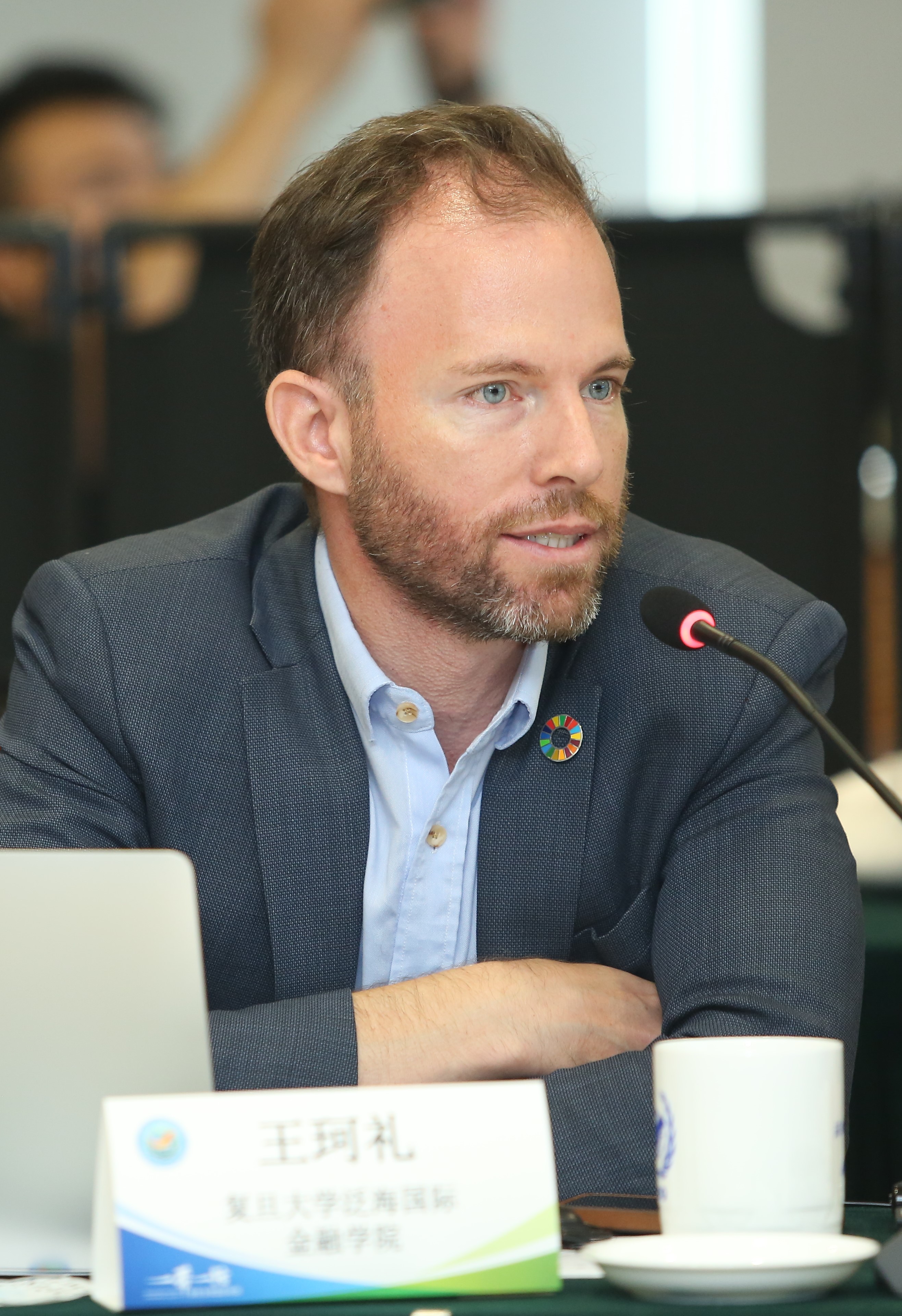 Dr Christoph Nedopil WANG
Associate Professor of Economics;
Director Green Finance & Development Center
​​​​​​​
Fudan University
Dr Christoph Nedopil WANG

Dr. Christoph NEDOPIL is Associate Professor of Practice in Economics and Director of the Green Finance & Development Center at the Fanhai International School of Finance (FISF), Fudan University. He is also a Senior Research Fellow at the Central University of Finance and Economics (CUFE) in Beijing, China, and a Visiting Faculty at Singapore Management University (SMU).

Christoph regularly contributes to policies, strategies and advisory services to accelerate the application of sustainable finance for governments, financial institutions, enterprises and civil society. He works with the China Council for International Cooperation on Environment and Development (CCICED), the Chinese Ministry of Commerce, as well as various private and multilateral finance institutions (e.g. ADB, IFC, UNESCAP) and international governments. He is the lead author of the UNDP SDG Finance Taxonomy, the Green Development Guidance Baseline Study of the BRI Green Development Coalition under the Chinese Ministry of Ecology and Environment, and has further authored four books, dozens of articles, and research reports. Christoph is also serving as board director and supports various companies in scaling sustainability in businesses and finance.

Christoph is quoted regularly in Bloomberg, Financial Times, SCMP and on national television in Germany, China, Singapore. and the US. Before joining FISF, he served as Director for the IIGF Green BRI Center in Beijing, as Director for the Sino-German Cooperation on Sustainable Transport in Beijing, and worked in over 15 countries with the World Bank. He also founded and sold two companies in tech and innovation in Germany's startup capital Berlin. Christoph holds a Master of Engineering and a PhD in Economics from the Technical University Berlin, as well as a Master of Public Administration from Harvard Kennedy School.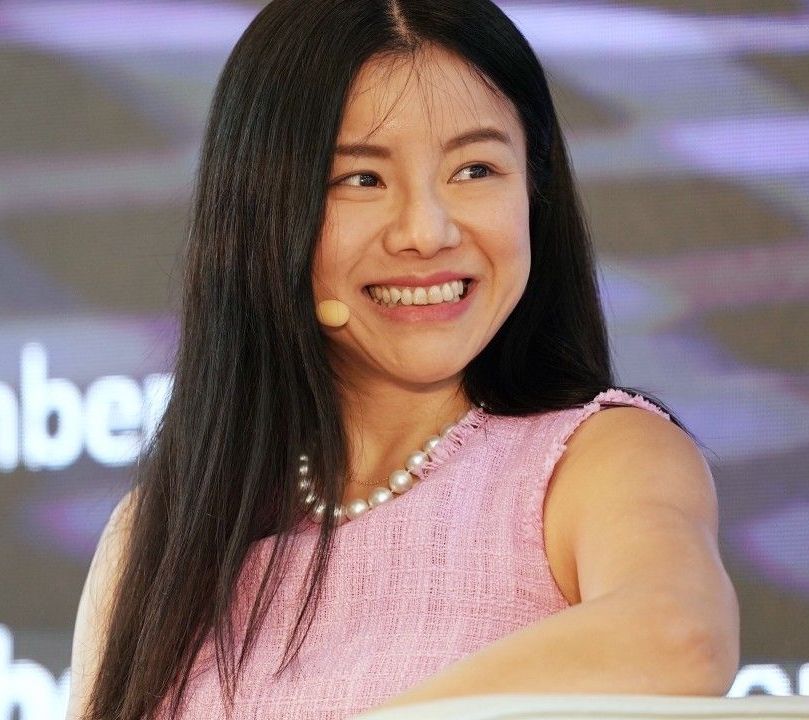 Esther WONG
Managing Director
SenseTime
Esther WONG

Esther Wong is the Managing Director of SenseTime, overseeing the company's strategic investments and capital market. She plays a leading role in establishing business relations with long-term strategic partners to create a SenseTime-centered AI ecosystem. Esther has accumulated more than 20 years of experience in investmemt and financing before joining Sensetime. Her last role in banking was Head of ECM at BOCOM International, China's 5th largest bank. Esther holds an EMBA degree from The University of Chicago's Booth School of Business. She holds double BA(s) majored in Economics and Political Science.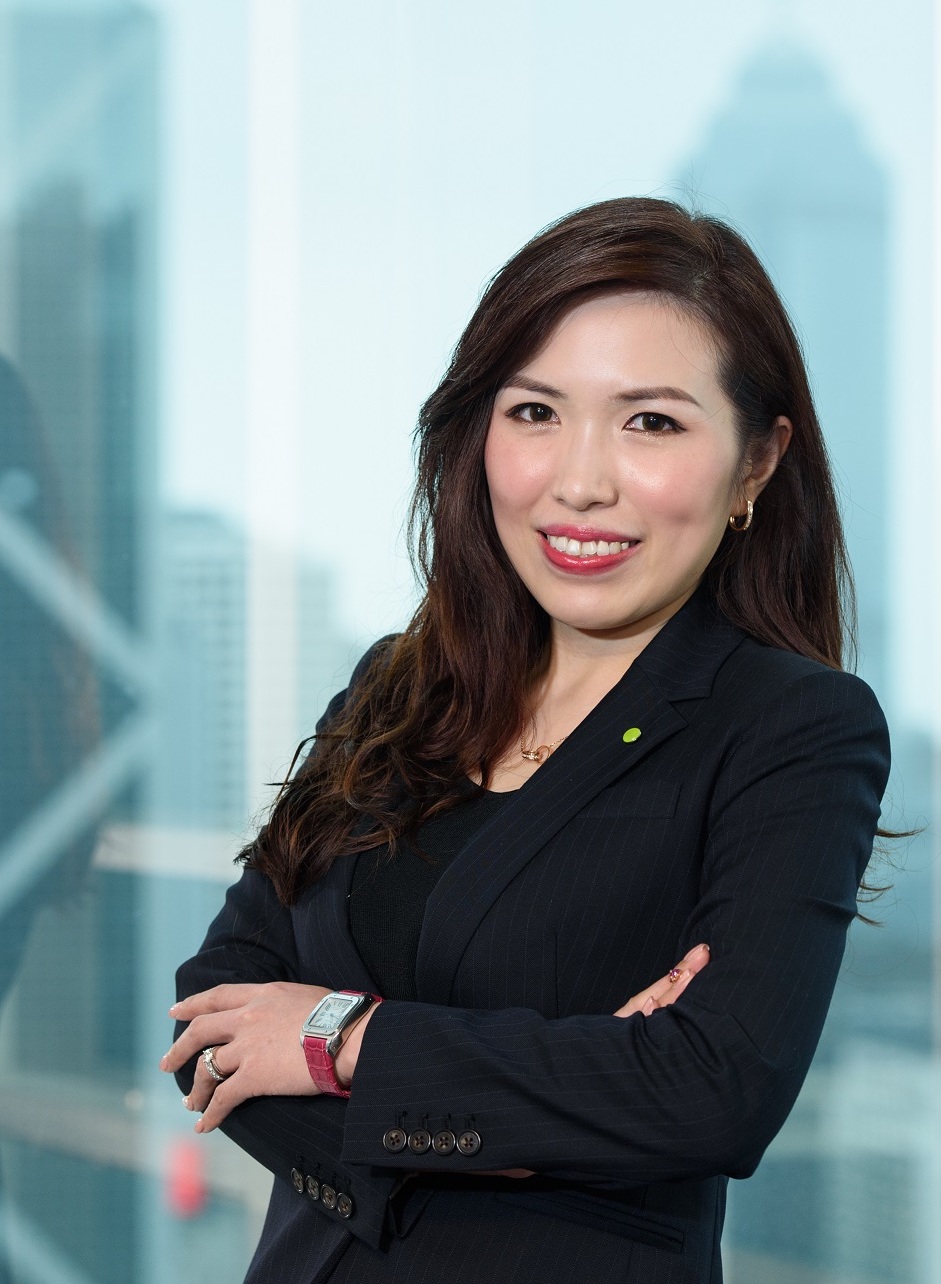 ​​​​​​​Winnie SHEK
Talent Partner, Southern Region
Deloitte China
Winnie SHEK

Winnie Shek has over 18 years of professional experience in Hong Kong, PRC, and cross-border business and tax advisory services. She has deep experience in all types of corporate tax projects, from tax due diligence, pre-listing advisory to tax planning and implementation including investment strategies and corporate reorganizations. Winnie is particularly experienced in M&A related tax advisory services and advising on cross-border transactions.

Other than desk-top advisory work, she is acquainted with hands-on experience in resolving contentious issues and disputes with local tax authorities in Hong Kong and the PRC. She is adept in resolving tax controversies related to related party transactions, inter-company recharges and cross-border payments.

Apart from her Tax Partner role in Deloitte, Winnie also serves as Southern Region Talent Partner advocating in all kinds of people-related matters within the region. She is also the Council Member of the Taxation Institute of Hong Kong contributing to the tax industry in town.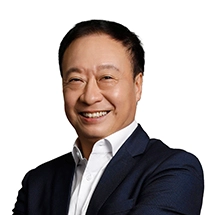 Fred SHEU
National Technology Officer
Microsoft Hong Kong
Fred SHEU

As National Technology Officer at Microsoft Hong Kong, Fred Sheu supports policy decision and delivers technologically relevant and scalable solutions into Hong Kong market. His main objectives are to align IT value propositions to public policies in such areas as healthcare, education, the environment, and local social and economic development; and to promote a digital agenda in top policy areas, including innovation, security and privacy, technology neutrality, accessibility, and interoperability. Prior to Microsoft, Fred worked with Hewlett Packard (HP) Enterprise where he was the General Manager of Software for HPE Hong Kong. Fred is an active veteran in Hong Kong ICT industry, he serves in councils of Hong Kong Computer Society (HKCS), itSMF Hong Kong Chapter and the Hong Kong Information Technology Federation (HKITF). Fred graduated from the University of Manitoba with a Bachelor of Computer Science (Hon) degree.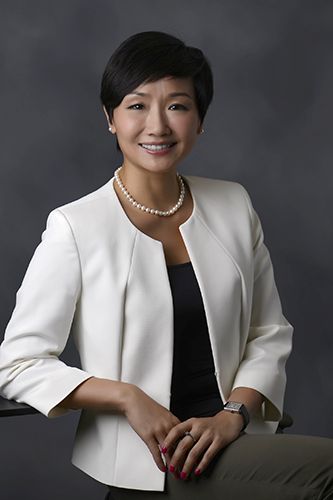 ​​​​​​​Dr Sabrina TIN
Group Chief Human Resources Officer
Luen Thai Group
Dr Sabrina TIN

Dr. Sabrina Tin is a seasoned HR professional with over 20 years of experience that span a wide range of industries in public / NGOs as well as in private and publicly listed companies. These industries include tertiary education, real estate, manufacturing, professional services, and entertainment. Her current position is CHRO of Luen Thai Group, a family business conglomerate over a diversity of businesses like retail (Skechers sportswear), tourism, real estate, investment and fishing, operating in Asia Pacific.

Over the years, Dr. Tin's regional responsibilities have covered Asia Pacific , Greater China, and the Middle East, and she has extensive experience in facilitating communication with stakeholders at all levels on a cross-regional basis. She is a strong business partner and adviser to senior executives and managers on talent development, talent resourcing, performance management, and succession planning. She is also an active member of the Institute of Human Resources Management and has served as a Committee Member for the HR Excellence Award over the years.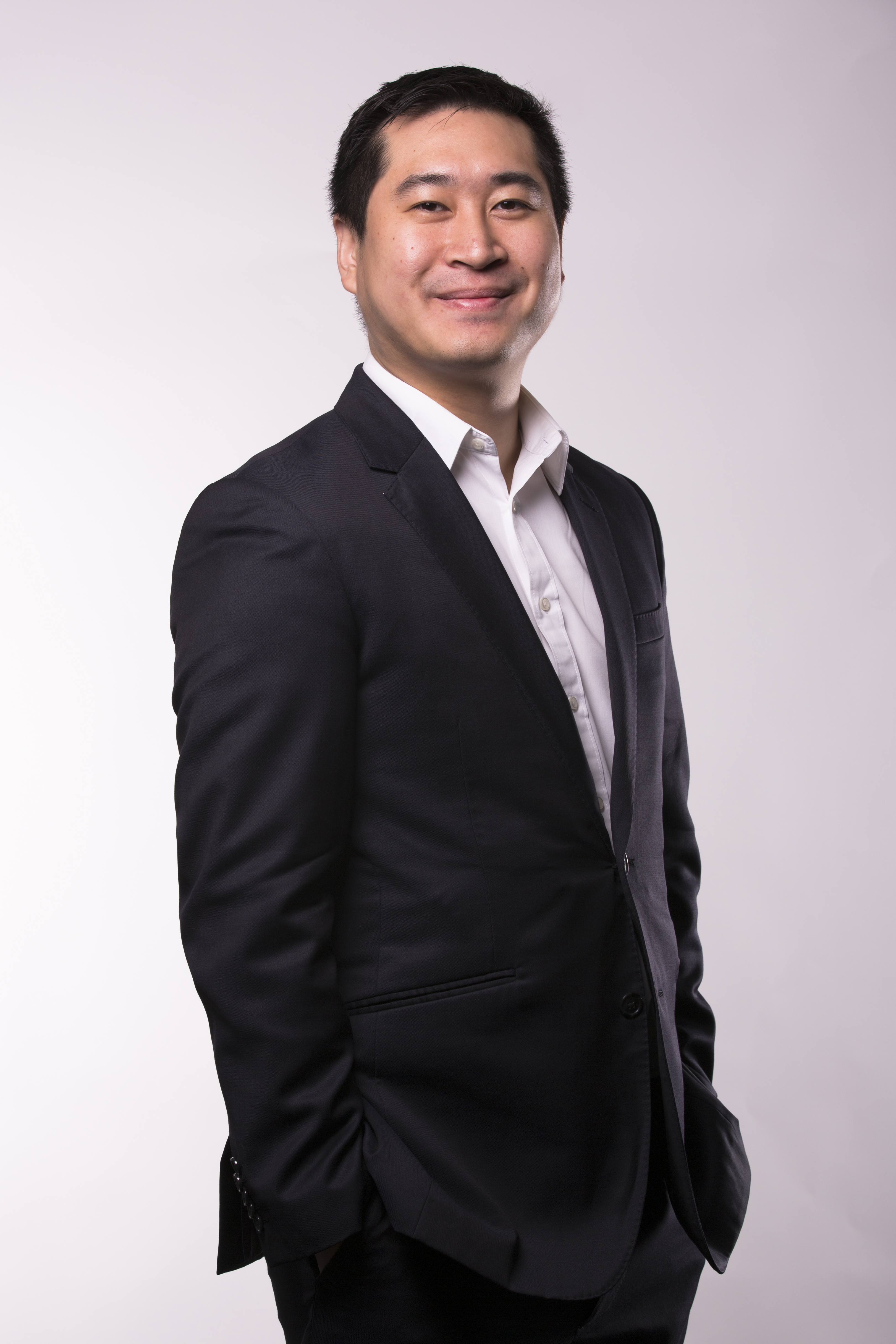 Leon Toh
Managing Partner
Damson Capital
Leon Toh

Leon Toh is the Managing Partner for Damson Capital, which has a core belief that positive purpose companies can drive strong, long term profit and be used as a force for good. Damson focuses on social impact investments, enterprise development, and impact innovation within Asia. In the last 5 years, Damson's portfolio companies have been credited with jobs creation for marginalized communities and individuals with special needs, and decarbonising supply chains across Southeast Asia while achieving strong financial outcomes.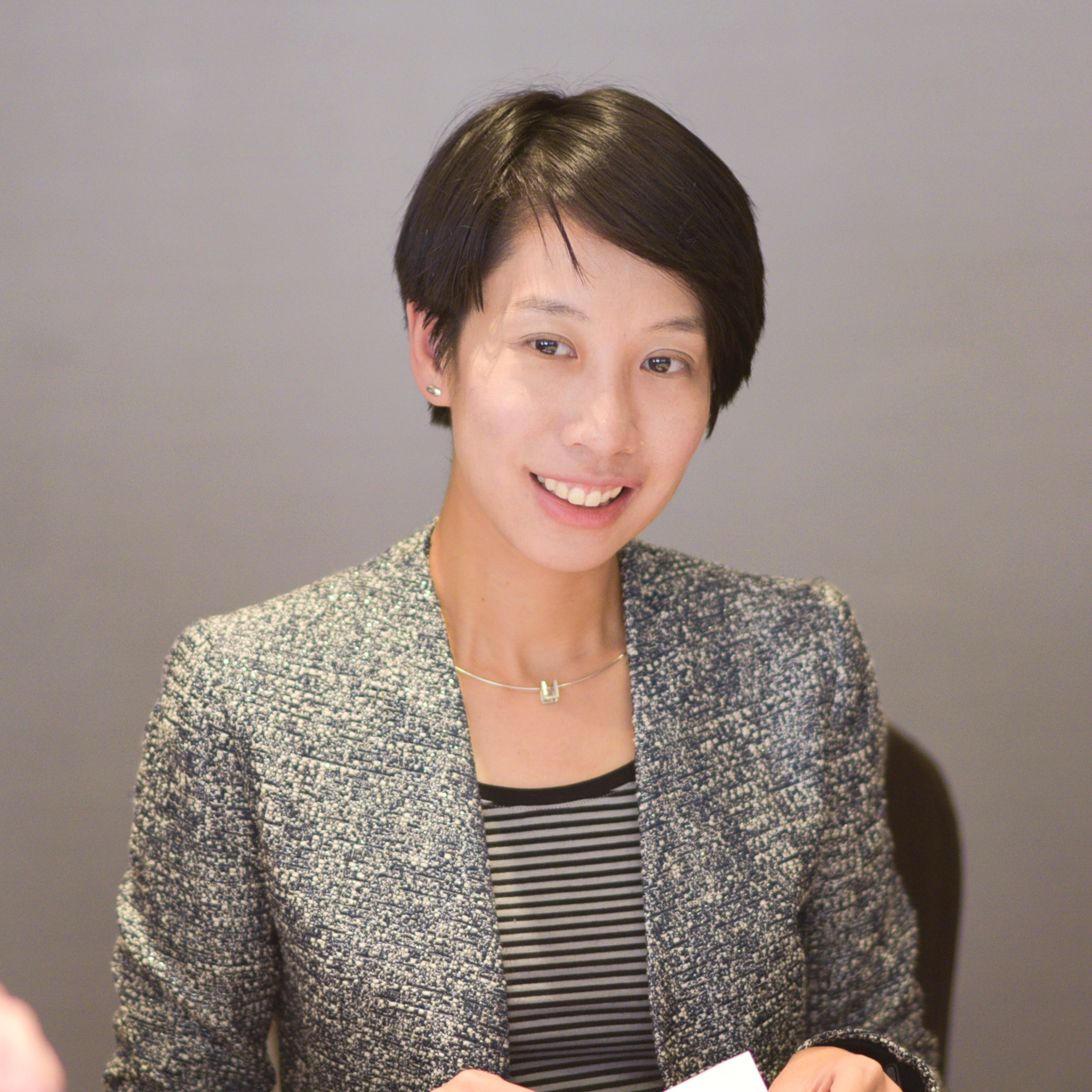 Miranda WONG
Director
The HKFYG Leadership Institute
Miranda WONG

Miranda Wong is the Director of The Hong Kong Federation of Youth Groups Leadership Institute driving strategies of youth leadership development. With more than 15 years of experience in one of the largest youth NGOs, Miranda has a career spanning across youth leadership, entrepreneurship and social innovation. She has worked on flagship projects, including Global Youth Entrepreneurs Forum and Qianhai Shenzhen-HK Youth Entrepreneur and Innovation Hub. She has also advised on Growth Maximisation Group of Youth Business International.

In her current role, she oversees the revitalisation of the former Fanling Magistracy and sets it as the first talent development landmark. She spearheads initiatives like HSBC Future Skills Development Project and HKFYG Jockey Club School of Global Leadership, to enhance competence and social commitment of young people. Miranda holds a degree in Social Sciences from HKU and a master's degree in Corporate Communications from the CUHK. She is a candidate of Chicago Booth EMBA programme. She is a certified NLP Trainer and enjoys running.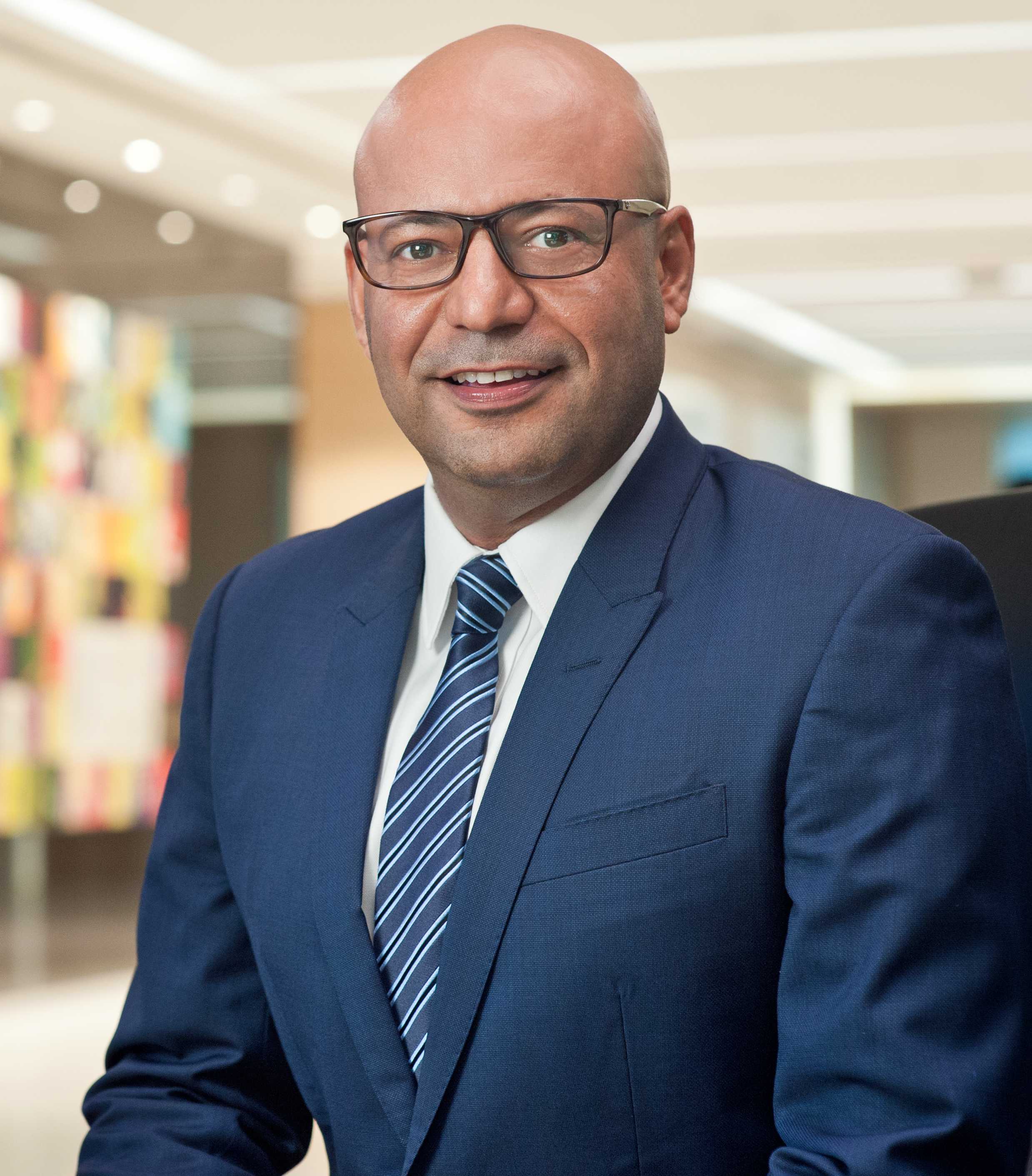 Mohit GROVER
Partner in Risk Advisory - Climate & Sustainability
Deloitte
Mohit GROVER

Mohit is the lead partner for sustainability services in Hong Kong and brings with him over 20 years of professional experience. He has led numerous engagements across different industries to help organisations develop sustainability strategies, carbon management plan, climate risk assessments and build organisation capabilities in sustainability & social impact. He has advised clients to develop and assure sustainability disclosures, and develop their transformation plans. These engagements involves deep research and analysis, stakeholder consultation and engagements, facilitation of workshops, and generation of thought leaderships.

As an expert in sustainability, Mohit has been invited to lead policy shaping initiatives in the areas of plastic waste management, green label programmes, sustainable supply chain, and sustainability & social impact strategies. Mohit also represented Deloitte Singapore in ISCA (Institute of Singapore Chartered Accountants) Sustainability committee, driving the awareness & capability building for Sustainability reporting.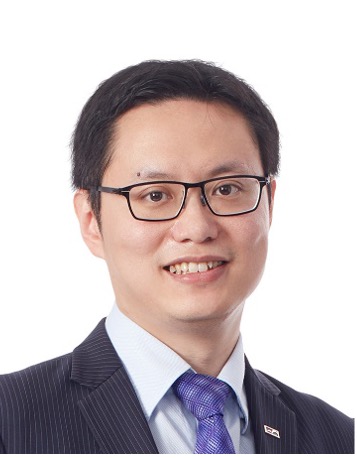 Dr Patrick LAU
Deputy Executive Director
Hong Kong Trade Development Council
Dr Patrick LAU

Dr Patrick Lau has been Deputy Executive Director of the Hong Kong Trade Development Council (HKTDC) since 2019. In this role, Dr Lau helps create opportunities and facilitates deals for Hong Kong businesses. His portfolio covers the promotion of Hong Kong's service sectors, merchandise trade and innovation, as well as the HKTDC's external relations, corporate communications and marketing and its network of 50 offices worldwide.

From 2001 to 2014, Dr Lau was based in Hong Kong where he worked as a lawyer at international law firms Baker McKenzie and Skadden Arps, and later became an investment banker at UBS AG and China Construction Bank (CCB) International where he held progressively senior posts until becoming Managing Director, Head of Mergers & Acquisitions and Assistant Head of Investment Bank. Between 2015 and 2018, Dr Lau was the CEO of a digital infrastructure company, Director of Investments at the Malaysian Government's sovereign wealth fund Khazanah Nasional, and Board Director and Investment Committee Member of venture and private equity fund Xeraya Capital.

Dr Lau has successfully handled numerous commercial transactions, joint ventures, restructurings and capital market exercises, and is recognised as a seasoned banker, investor and dealmaker in the region. He has deep knowledge of Hong Kong, Mainland China and ASEAN (Association of Southeast Asian Nations) markets and has also worked with many clients and parties from Europe, the Americas and Middle East.

Dr Lau graduated with Bachelor of Medicine and Bachelor of Surgery and Bachelor of Laws with first-class honours from Monash University in Melbourne, Australia, where he attended medical school and law school concurrently. He has been admitted as an advocate or solicitor in Hong Kong, Australia, England, Wales and Malaysia. He was Honorary Senior Lecturer at the Faculty of Business and Economics of Monash University and part-time Lecturer at the Law Faculty of the University of Hong Kong.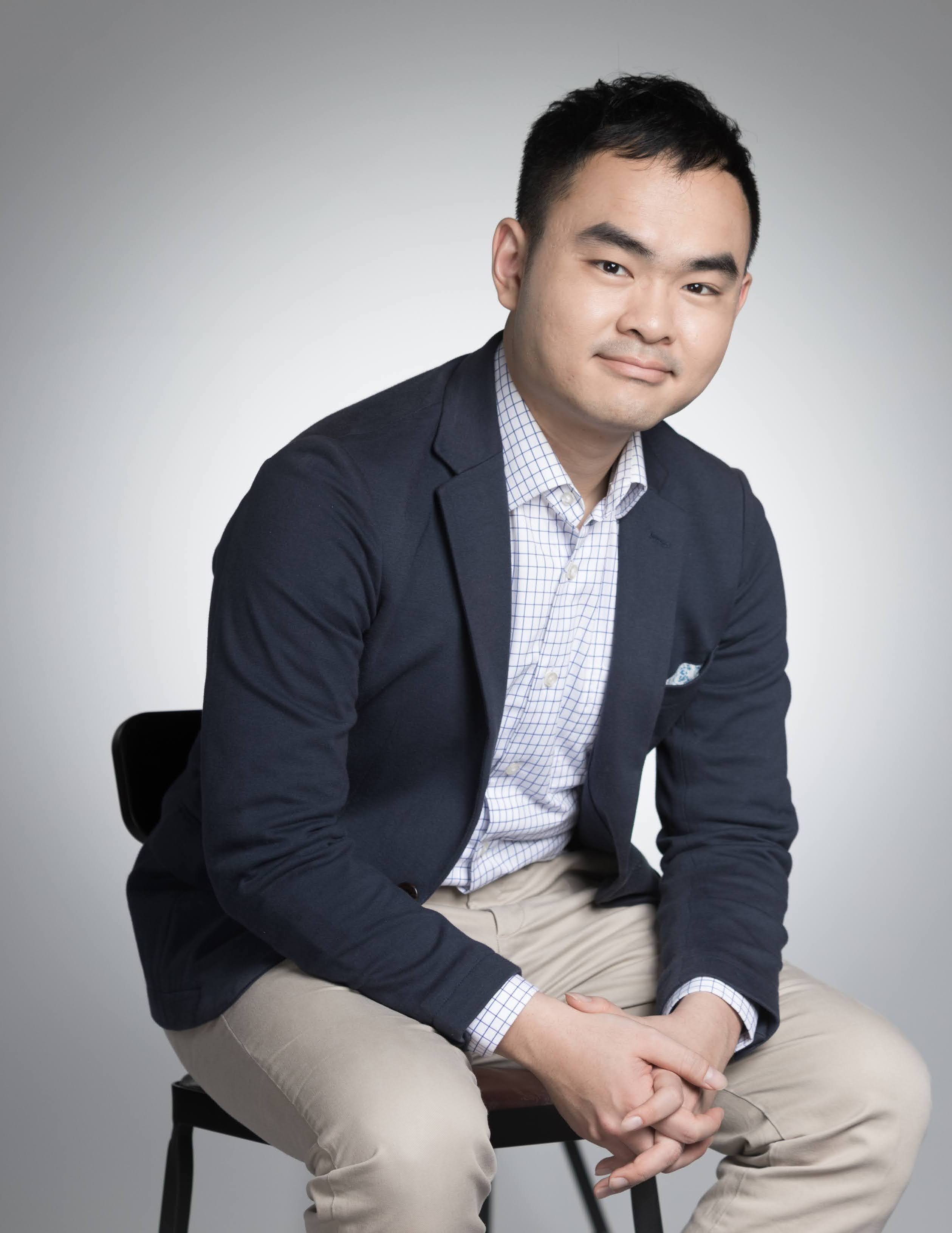 Henry KEUNG
Former Regional Program Manager, Enactus Hong Kong
Henry KEUNG

Henry Keung is previously the Hong Kong Regional Program Manager for Enactus, one of the largest international nonprofits promoting social entrepreneurship - improving the world through the positive power of business. Globally, Enactus works with 1,700+ universities in 36 countries/regions. He served in the Hong Kong SAR Government before and now works in the technology space as a user growth team leader. Born and raised in Hong Kong, Henry received a BBA in Global Business and BA in China Studies from the Chinese University of Hong Kong, and graduated from Tsinghua University as a Schwarzman Scholar.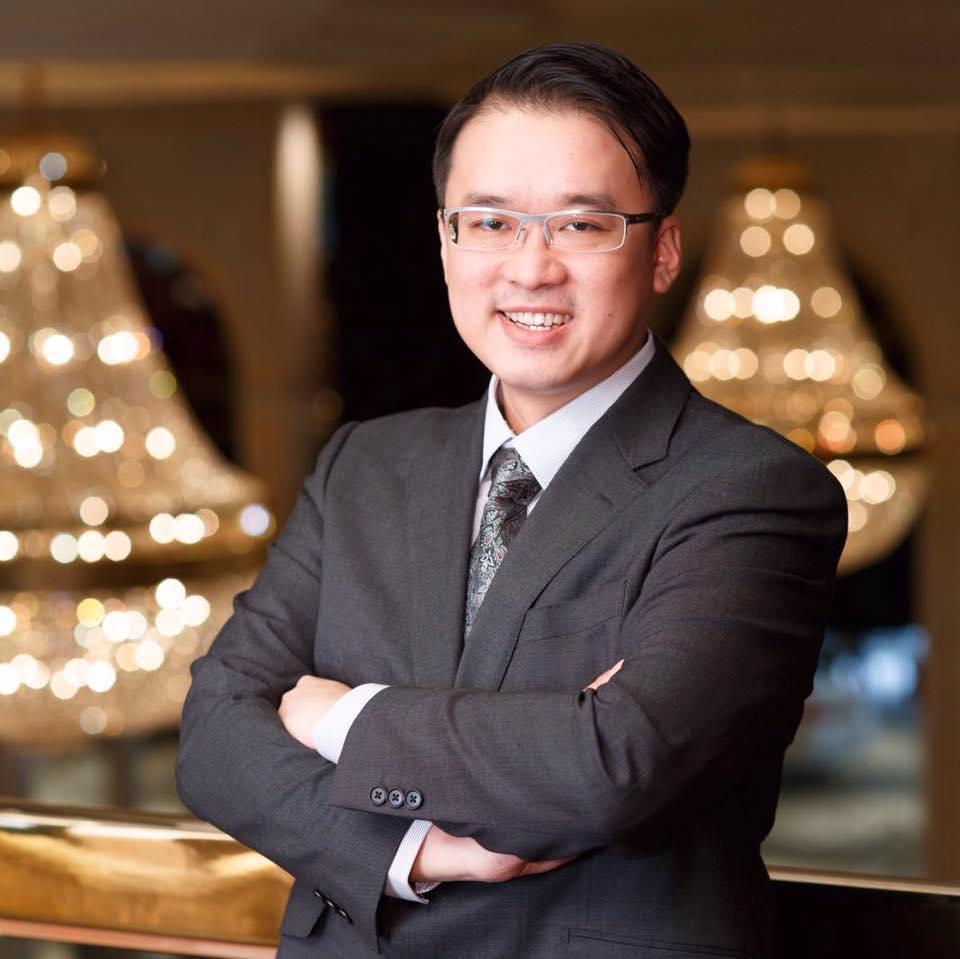 Clive LEE
Founder, Phoenix Foundation
Clive LEE

-Ph.D. candidate in Education at the University of Hong Kong
-EMBA Global Asia, Columbia Business School/London Business School/Hong Kong University Business School -Master of Social Science in Behavioral Health, the University of Hong Kong
-Master of Arts in Visual Arts, the Hong Kong Baptist University
​​​​​​​-Bachelor of Engineering, the University of Hong Kong

Mr. Lee has 20 years of experience in corporate and social sectors. He was the founding CEO of the Yidan Prize Foundation, the world's largest education award; founding President of DragoNation (the global Chinese youth network), Envision Hong Kong (a social enterprise Hong Kong) and GEILI (a global alliance of youth organisations); CLP Power Community Relations Manager.

Mr. Lee has also received many global recognitions, including Hong Kong Youth Service Award, Clinton Initiative University Scholarship, Nobel Peace Prize Laureate Professor Yunus Grameen Innovation Lab Incubatee, TEDx Summit Scholarship, EMBA Global Asia Scholarship, UGC Targeted Postgraduate Fellowship, Harvard University IMUSE fellow, Brown University Straits fellow, Tin Ka Ping Foundation Fellowship, Hong Kong Social Enterprise Challenge Champion and HKBU CampUS Connect Awards, and etc.
Sharing - Youth Lens on the Belt and Road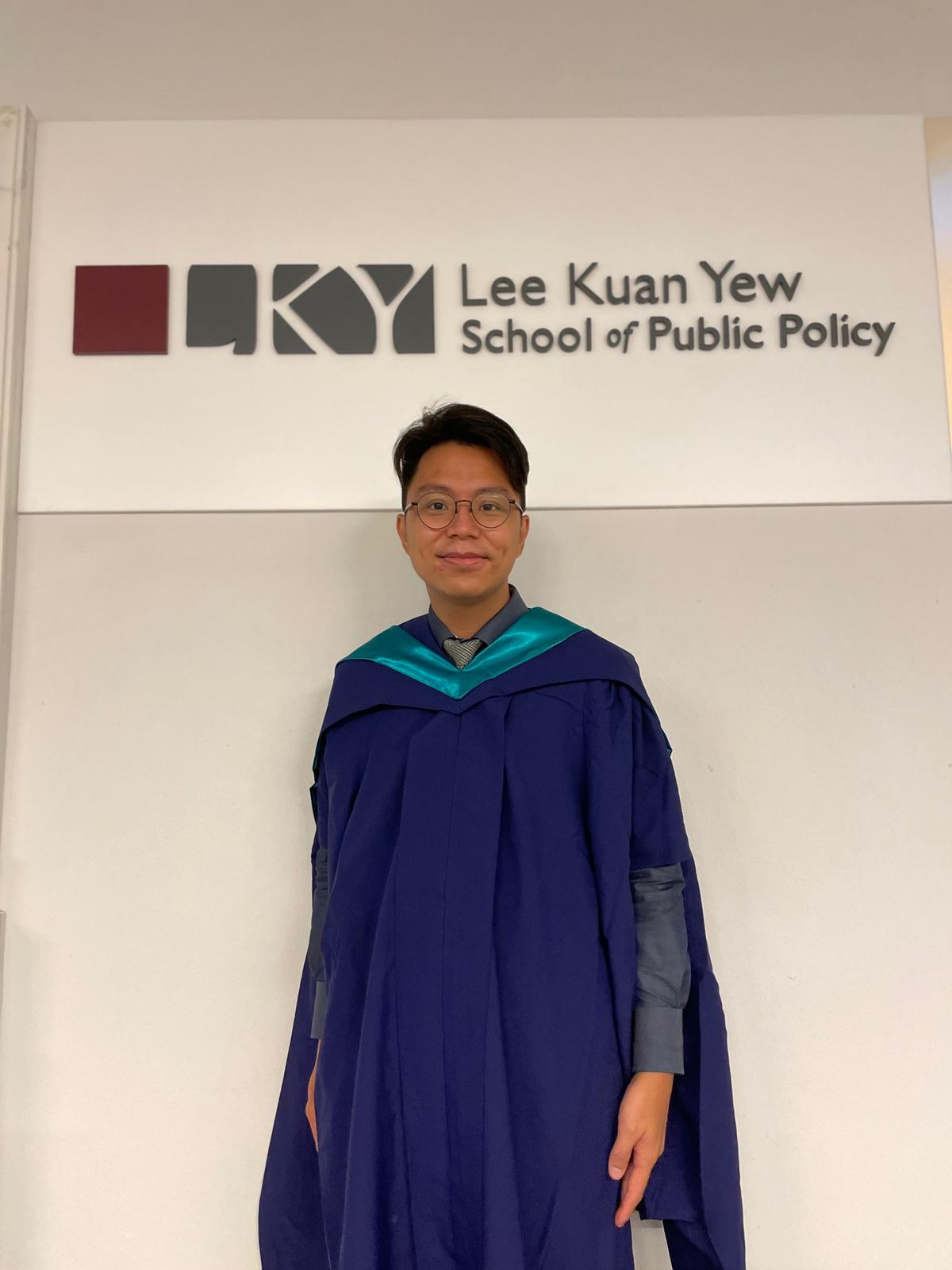 Dan CHEUNG
Co-Founder & Executive Director of Asia Pacific Youth Development Foundation
Dan CHEUNG

Dan is a management consultant who dedicated himself in the the non-profit sector's development. He has travelled to 30+ countries to search about the stories on social innovation. Dan holds a Master in Public Administration from the Lee Kuan Yew School of Public Policy, National University of Singapore.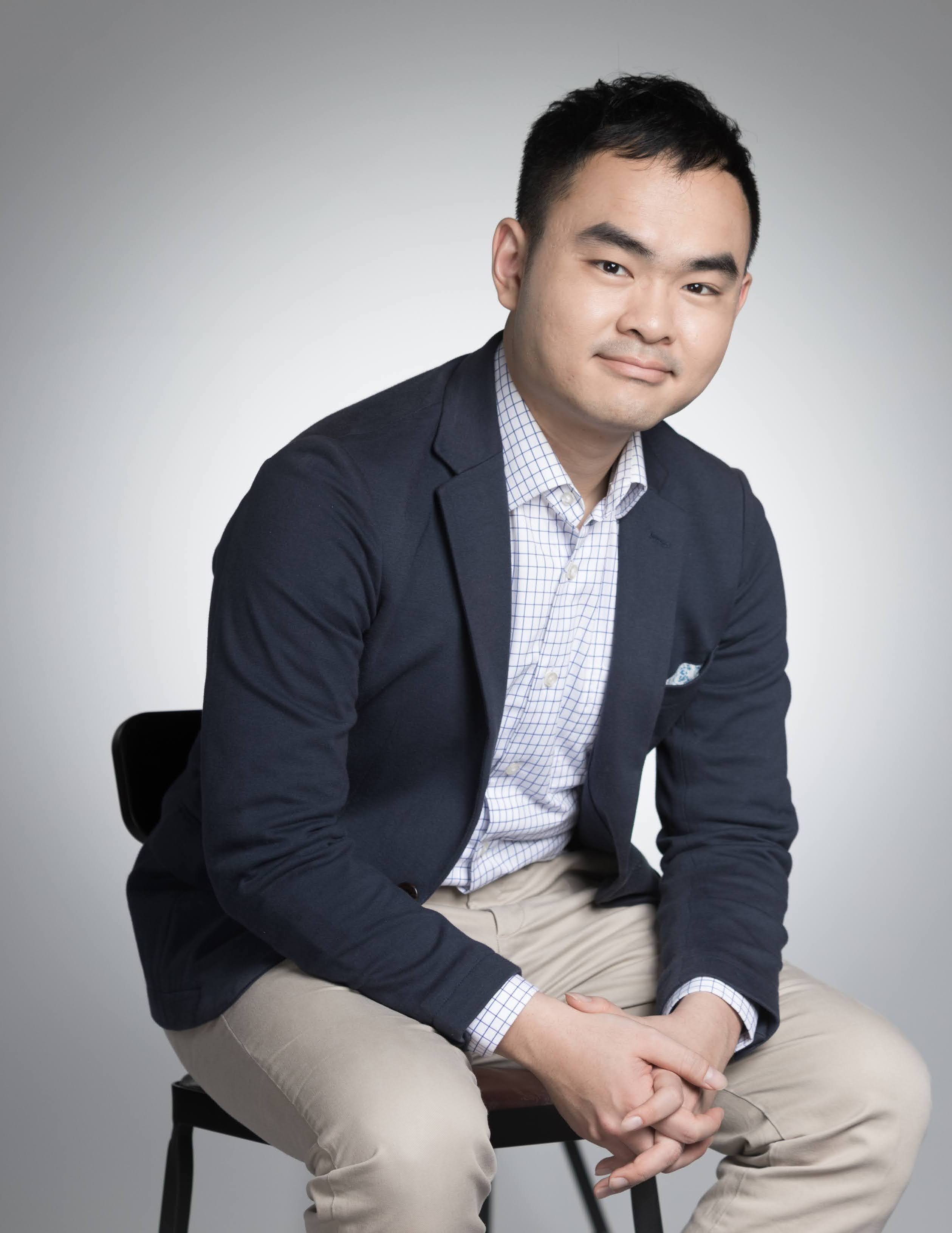 Henry KEUNG
Former Regional Program Manager, Enactus Hong Kong
Henry KEUNG

Henry Keung is previously the Hong Kong Regional Program Manager for Enactus, one of the largest international nonprofits promoting social entrepreneurship - improving the world through the positive power of business. Globally, Enactus works with 1,700+ universities in 36 countries/regions. He served in the Hong Kong SAR Government before and now works in the technology space as a user growth team leader. Born and raised in Hong Kong, Henry received a BBA in Global Business and BA in China Studies from the Chinese University of Hong Kong, and graduated from Tsinghua University as a Schwarzman Scholar.