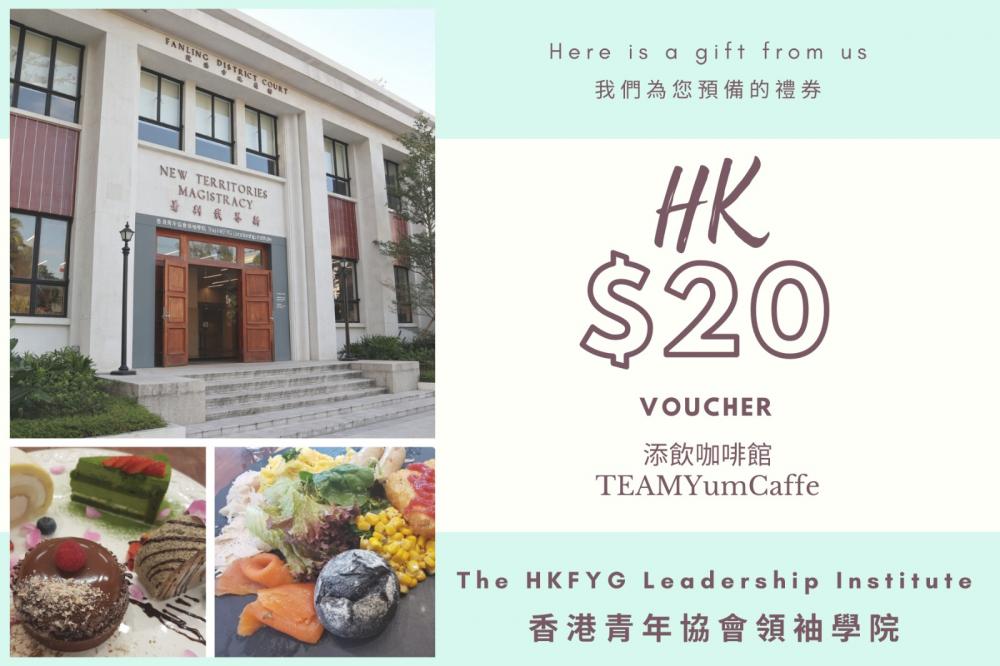 【重開|Court!】
It's time for the never-ending cultural adventure… HKFYG Leadership Institute (HLI) has experienced an extraordinary period with you. From today, 15 May, HLI will reopen and welcome you back to appreciate this grade 3 historic building (former Fanling Magistracy). We have always put safety of staff and customers on top priority. Hygiene measures have been strengthened with emergency plans so that you can visit with no worries.

1. Like or follow the Institute Facebook or Instagram. Upload your photo of / taken in HKFYG Leadership Institute with hashtag #FFMtoHLI or tag @leadershipinstitutehk
2. Show us the record in reception to get a voucher.
3. You can have HK$20 discount when eat-in at TEAM Yum Caffe!
A cash coupon of HK$20 has been meticulously prepared for you to enjoy special gourmet served at the popular Team Yum Caffe at the premises. Explore heritage. Enjoy social media check-in spot. Enjoy dining. All at HLI!