Z【Exclusive Nomination】Scholarship to study a Master's Degree in Singapore 2021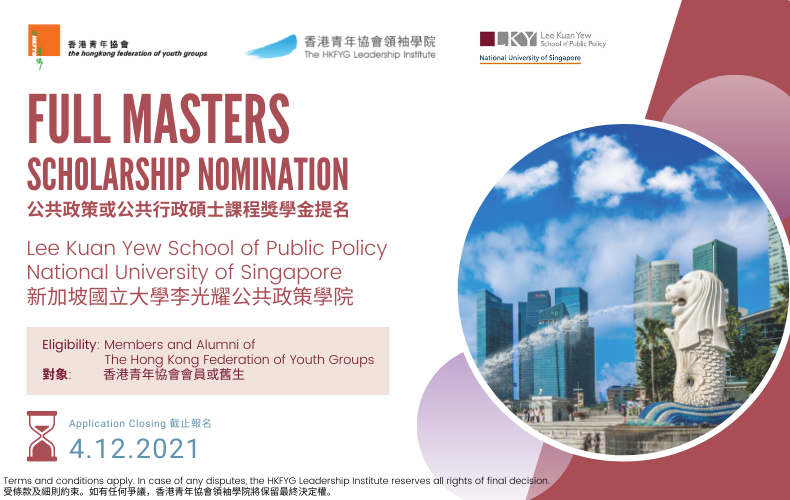 Lee Kuan Yew School of Public Policy National University of Singapore
University Students
Young Executives
Youth
FULL Scholarship to study a Master's Degree in Singapore
The HKFYG Leadership Institute and Lee Kuan Yew School of Public Policy (LKYSPP) at the National University of Singapore, ranked 1st in Asia and 22nd in the world, are happy to join hands again this year to nurture Asia's next generation of public service leaders through equipping young talents professionally with a wider vision and international exposure to tackle challenges of the future and Hong Kong better.
The Scholarship nomination application welcomes ALL members or alumni of The HKFYG. Exclusive pre-assessment and assistance will be provided by LKYSPP to our nominees to submit the best application and stand a better chance in admission and for scholarship application. Applications for scholarships awarded are fully based on merit.
Up to 2 shortlisted candidates nominated by The Institute who are successful in their applications and admitted to LKYSPP will receive Full Scholarship for their studies in the LKYSPP covering:
Monthly stipend

Tuition fee waiver

One-time travel allowance to and from home country One-time to-from travel

One-time book and settling-in allowance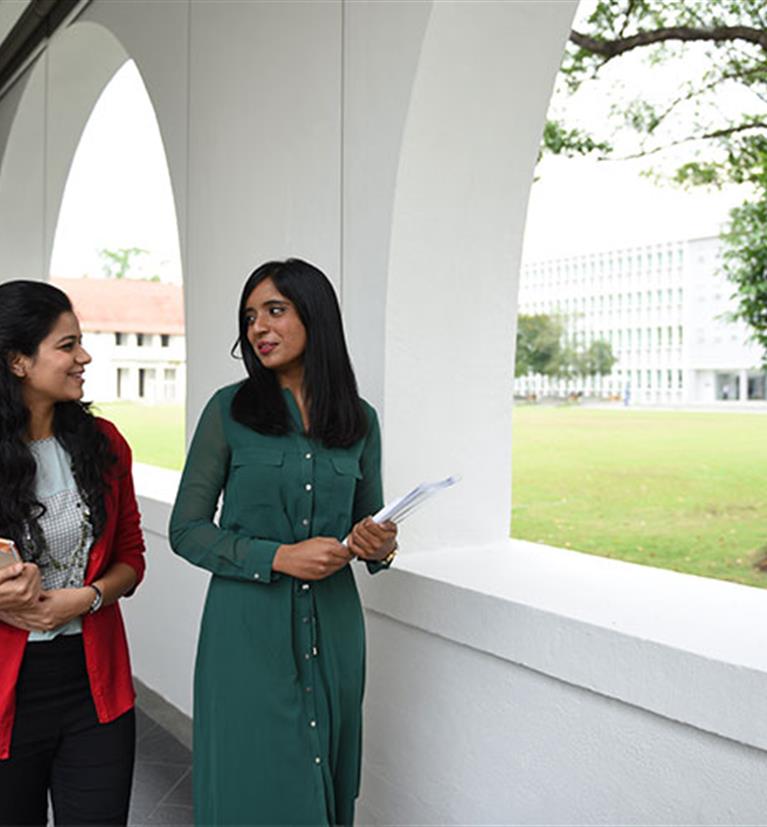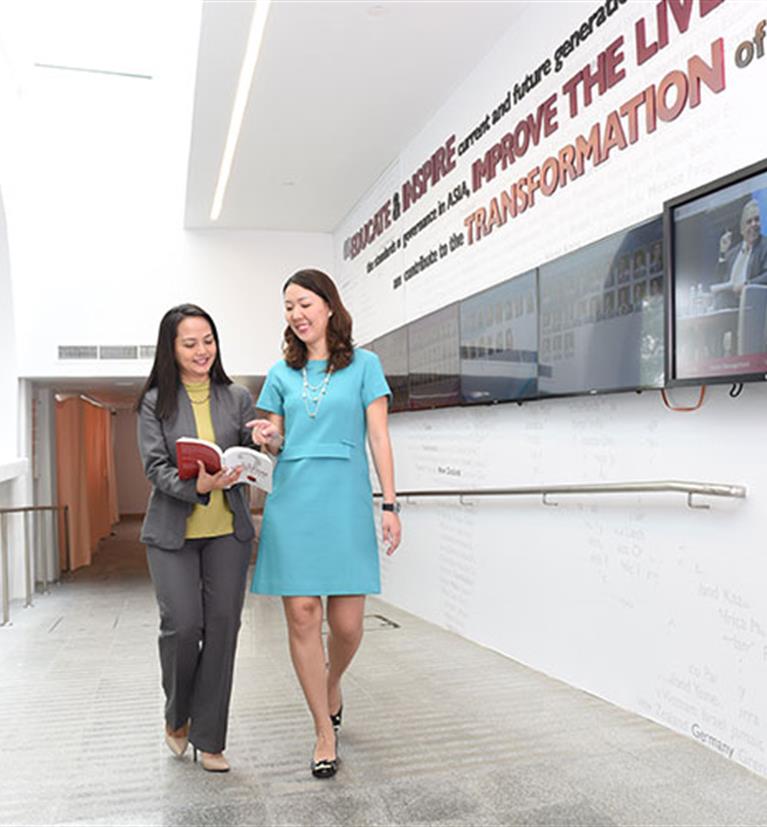 Master of Public Policy (MPP)
A two-year full-time rigorous training for a strong foundation in economics, political science and policy analysis to meet the demand for skilled policymakers and analysts in the public, private or not-for-profit sectors.
Target
Young professionals with up to 5 years of work experience

Fresh graduates are welcome
Scholarship Value:
S$98,000 plus
Master of Public Administration (MPA)
A one-year full-time interdisciplinary course of study for professionals who wish to work on increasingly complex issues shaping national, regional and global policies and projects.
Target
Mid-level professionals with at least 5 years of work experience who aspire to take on senior management roles or make a career change
Scholarship Value:
S$57,000 plus
Application Deadline: 4 December 2021 (Saturday)
Interview Date (for shortlisted applicants): 8 December 2021 (Wednesday)
Email sd@leadershipinstitute.hk if you have any questions about the Programme or Scholarship.
Sharing Session
Eager to get some tips of successful scholarship applications and the real-life exposure of master's students in Singapore? Join the sharing session this Friday to learn more!
Date: 26 November 2021 (Friday)
Time: 6:00-7:00pm
Format: Zoom
Sharing Guests:
Jay Chan (Recipient in 2018; Co-founder, Tree3 Health)

Dan Cheung (Executive Director, Asia Pacific Youth Development Foundation)

​​​​​​​