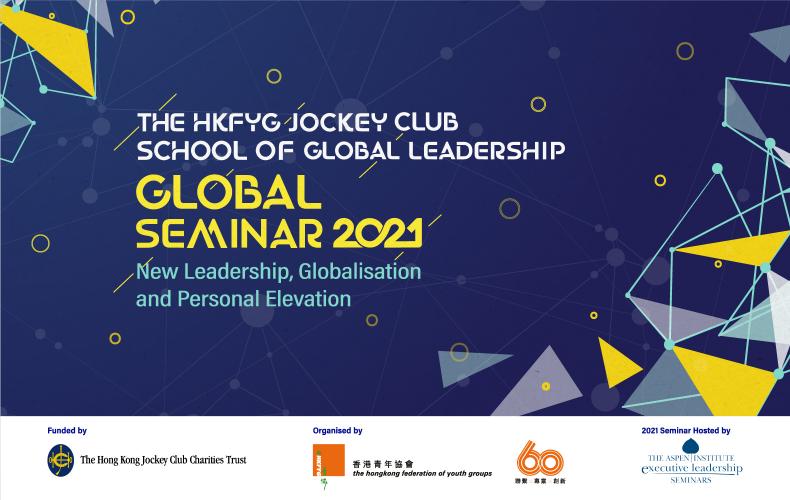 Online Platforms/ Leadership Institute
2021年3月20日 | 9:30 - 12:00
2021年3月21日 | 8:30 - 11:45
2021年3月22日 | 8:30 - 11:45
2021年3月26日 | 19:30 - 22:45
2021年3月27日 | 20:00 - 22:30
2021年3月28日 | 19:30 - 22:45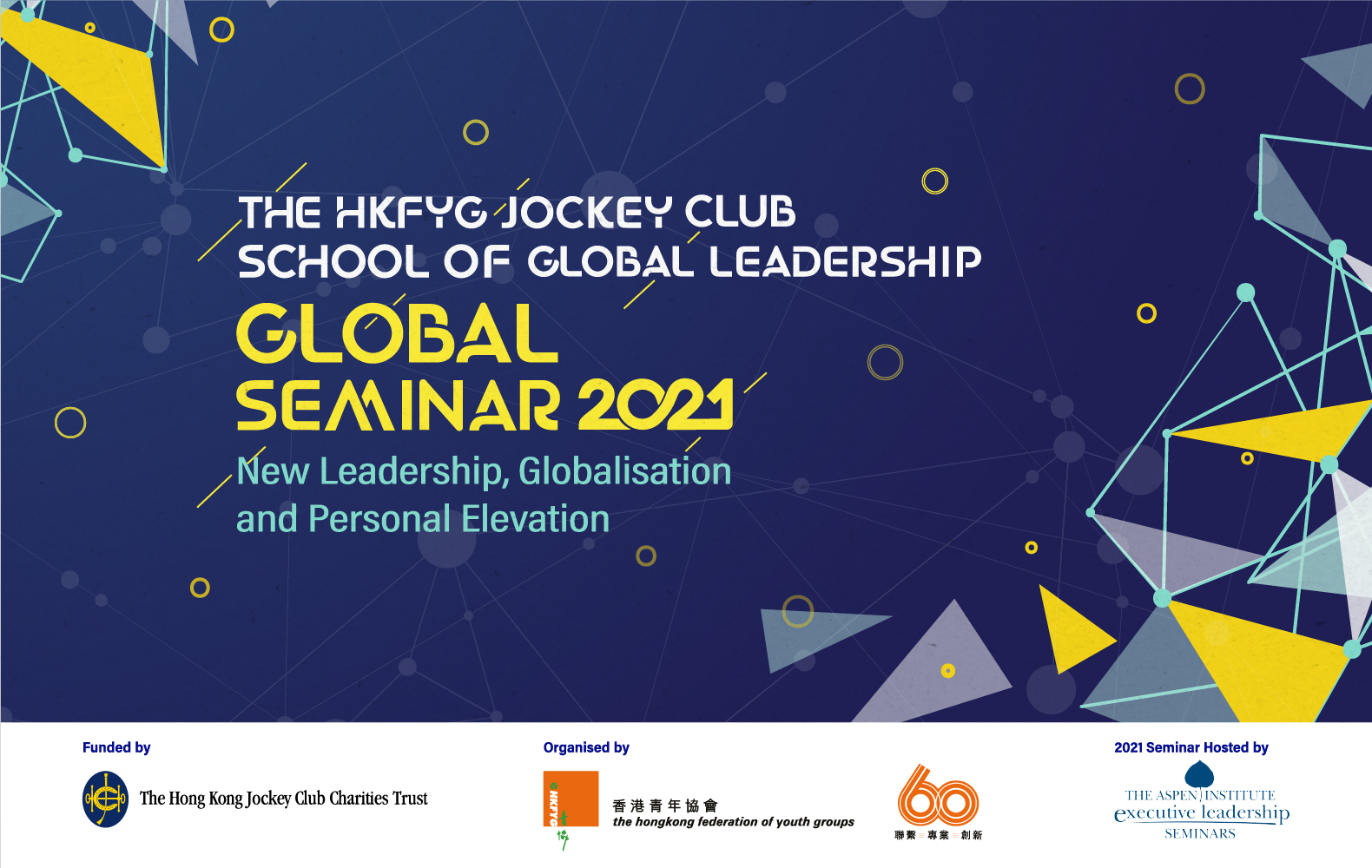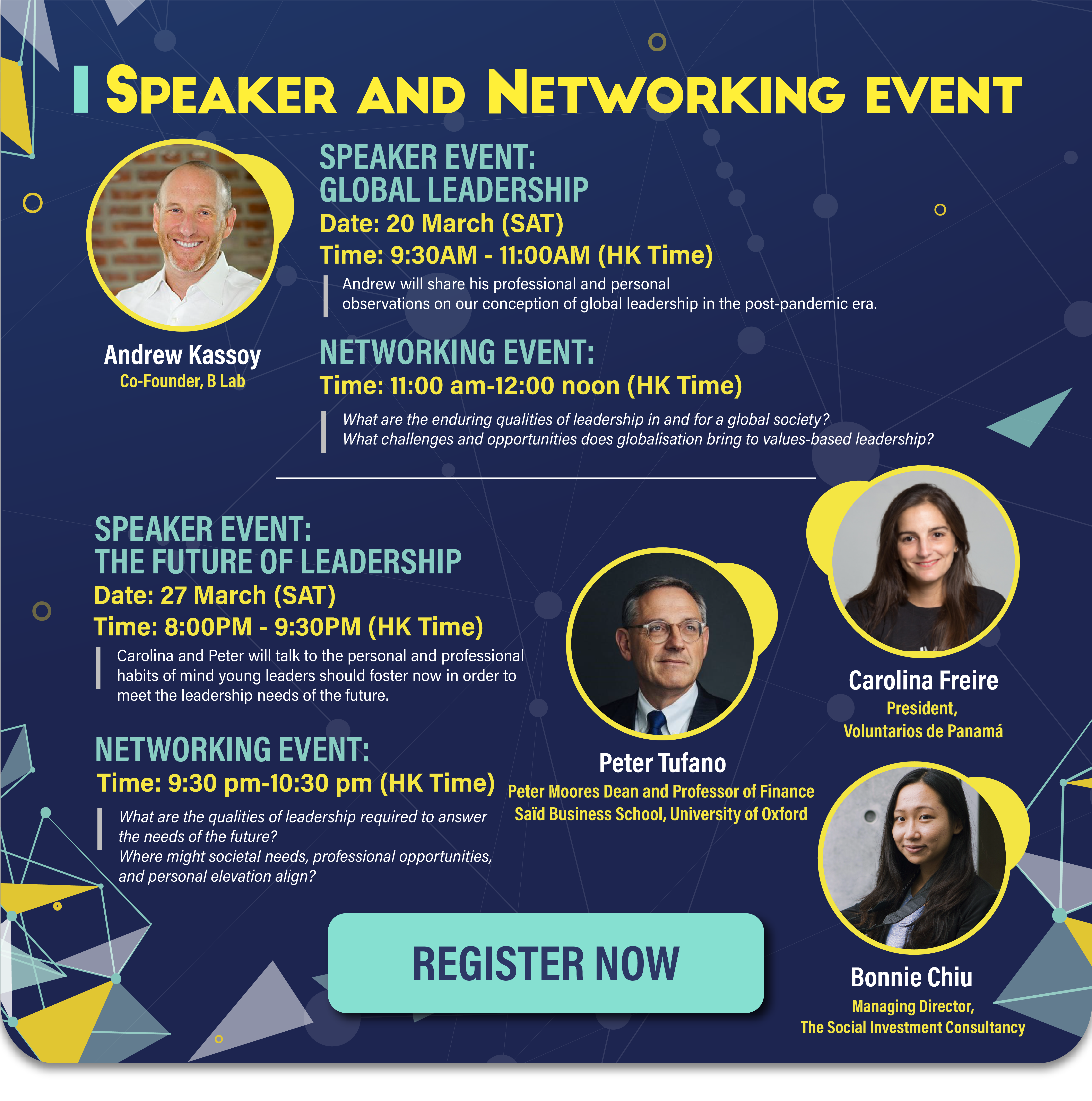 Know Yourself, Shape the Future
The world is your oyster, and it begins with knowing yourself and others.
In collaboration with The Aspen Institute in 2021, the Global Seminar themed "New Leadership, Globalisation and Personal Elevation" is designed to equip Hong Kong's rising talents aged 25-40, across the public, private and civil society sectors, with higher self-awareness, authenticity as well as decision-making abilities, sharpening their tools in organising and aligning diverse value systems in organisations to prepare for the upcoming social challenges in the post-pandemic era.
Join us at our first-ever virtual Global Seminar, along with over 30 local and global leaders, for an intensive executive leadership programme, extensive networking and partnership building. Connect with cohorts awarded Forbes 30 under 30, Queen's Young Leaders Award and such for future collaboration opportunities.
What Past Participants Say


SEMINAR DETAILS
Date: 20 March to 28 March 2021
Venue: Online Platforms and HKFYG Leadership Institute
Number of Participants: 30
Medium of Instruction: English​​​​​​​



Application Information
Before filling in the online application form, please prepare the following documents:
1. Completed motivation form (Please download the form HERE)
2. Recent headshot portrait of yourself (240 (w) x 300 (h) pixel; min. 300 dpi)
3. Resume

Scholarship Application:
If you wish to attend on scholarship, please upload the completed scholarship application form (Please download the form HERE) at the online form above for our consideration.
SEMINAR HIGHLIGHTS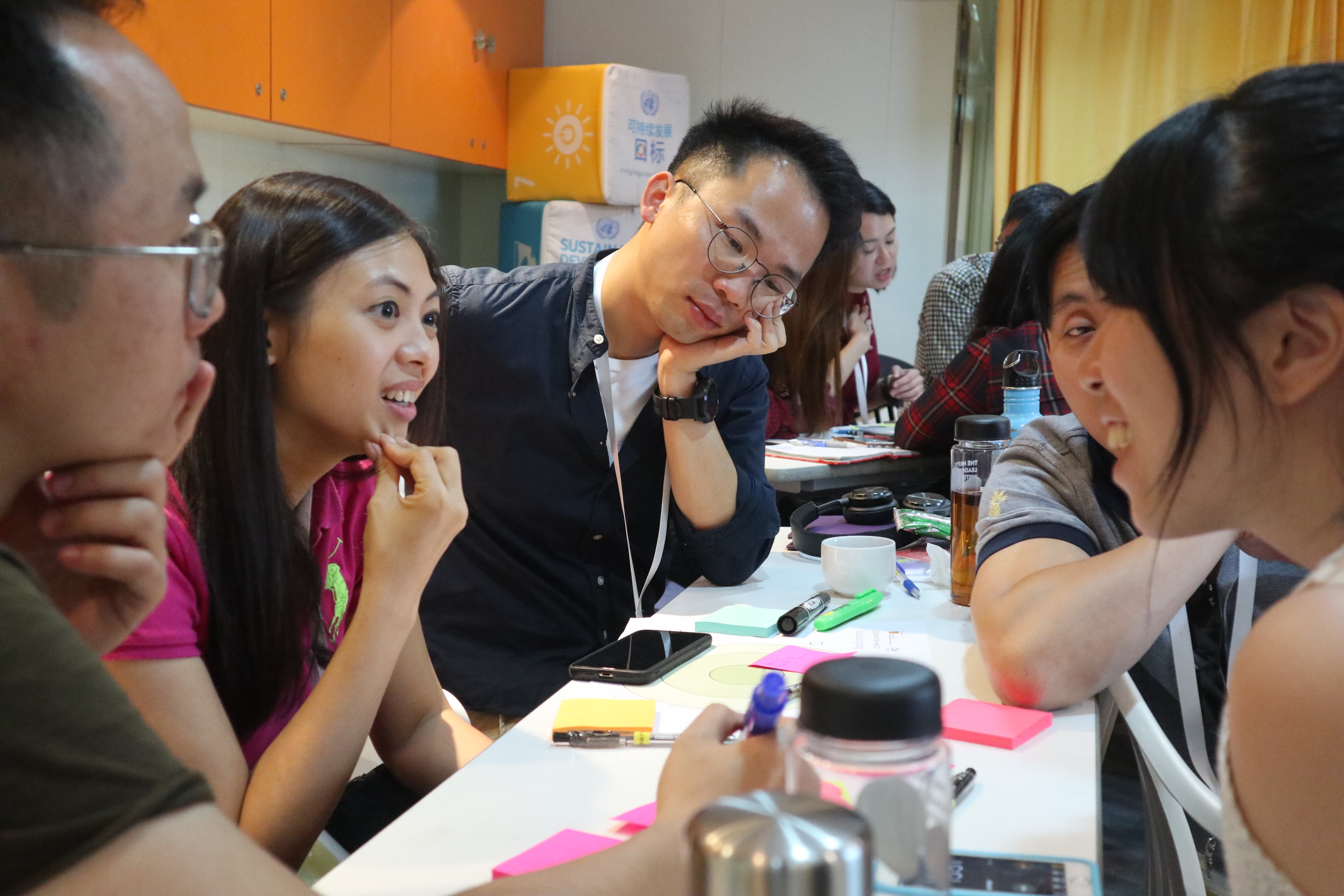 Value-added Leadership
Grounded by "Aspen Method of Leadership Development", which is a trademark of The Aspen Institute with a 70-year track record of empowering participants to solidify a new leadership model with a self-driven, value-based and global perspective.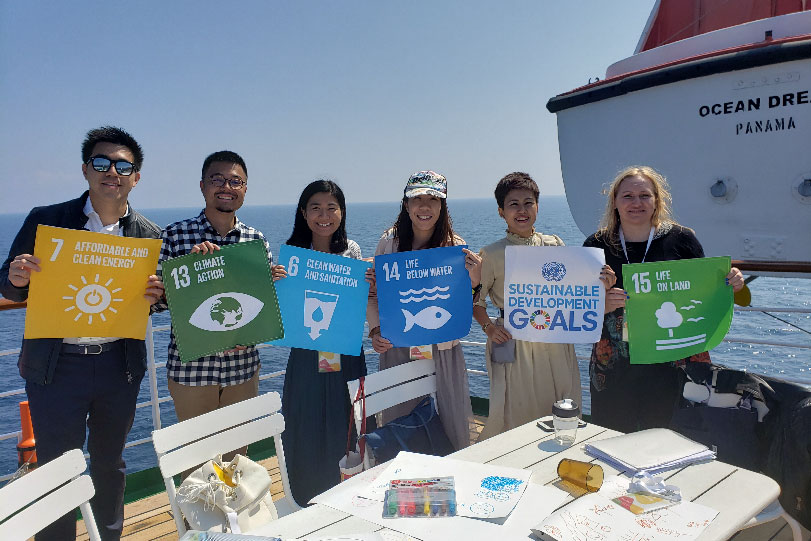 Regional Network
Connect with 30 tri-sector experts in Asia and internationally recognised cohorts on economic, social, and environmental issues; civic engagement; and global communication and negotiation around the world for future cross-field collaboration opportunities.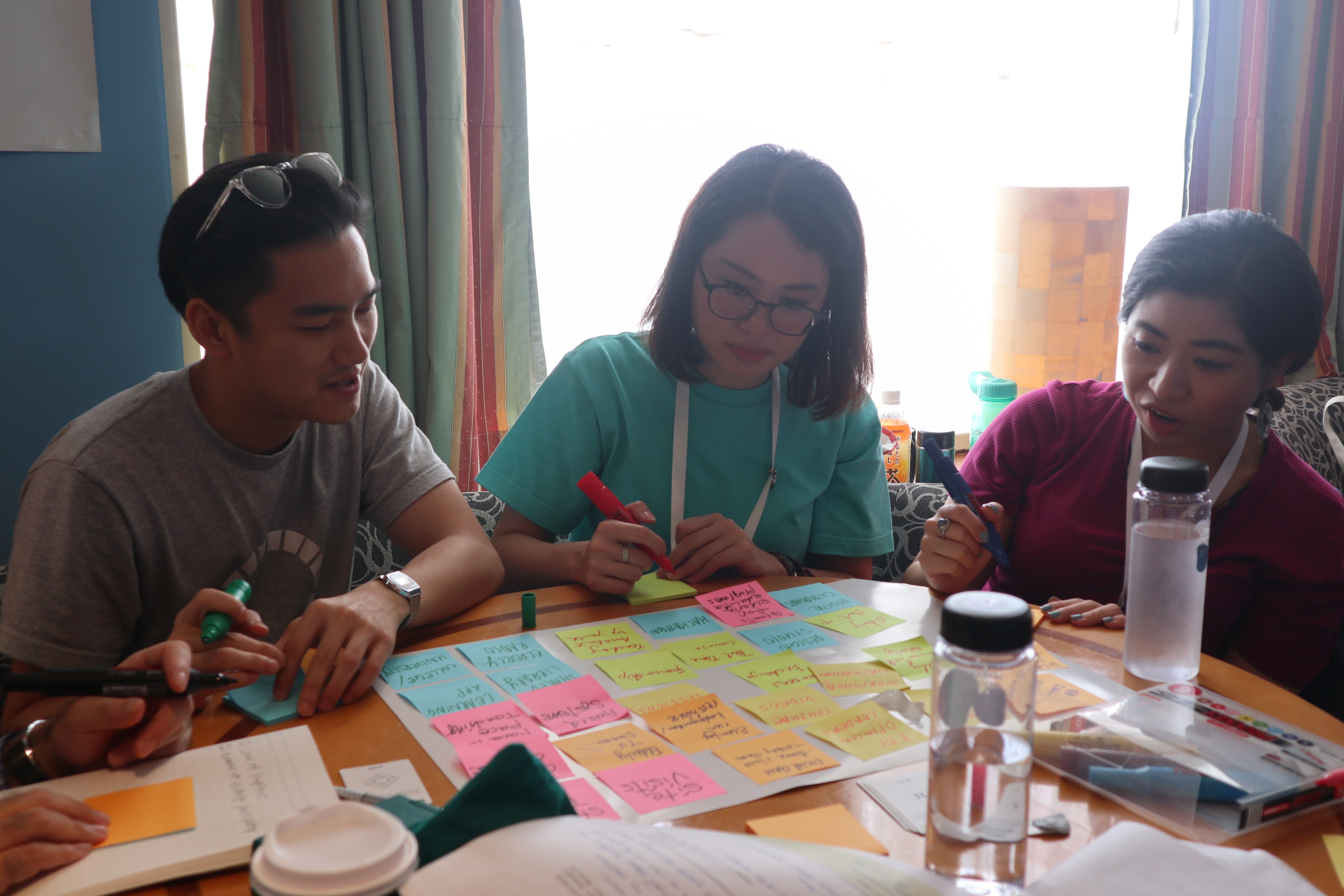 Self-Capacity Building
With the right tools to sharpen self-awareness, authenticity, and decision-making skills, as well as foster a deep understanding of values to find common ground in differences, this seminar offers a one-way ticket to the next level of leadership.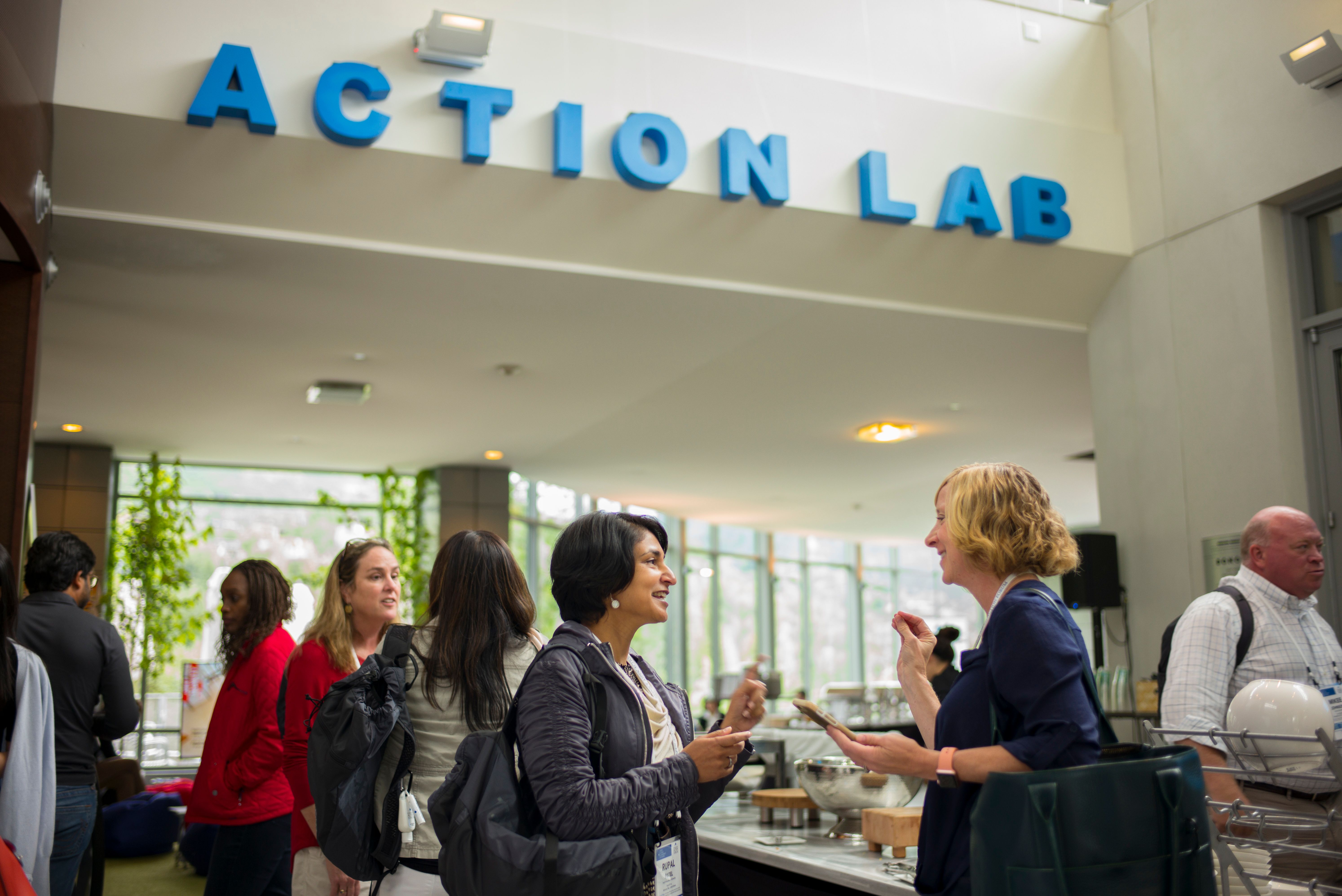 Co-Creation
Building common values with top tri-sector gurus and leaders to develop a shared outlook and understanding of strategic challenges and opportunities amidst scepticism around globalisation in the post-pandemic world through a dynamic conversation.
SPEAKERS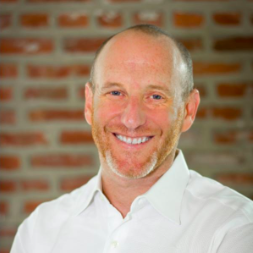 Andrew Kassoy, Co-Founder of B Lab
Prior to co-founding B Lab, Andrew spent 16 years in the private equity business; as a principal at MSD Capital, the $12 billion investment vehicle for Michael Dell, and as Managing Director in Credit Suisse First Boston's Private Equity Department, and a founding partner of DLJ Real Estate Capital Partners. He is a Board Member of Echoing Green, was a member of the G8 Social Impact Investing Task Force, and a winner of the McNulty Prize and the Skoll Award for Social Entrepreneurship. Andrew was raised in Boulder, Colorado and graduated with Distinction from Stanford University where he was a Truman Scholar. Andrew lives in New York City with his wife, Margot Brandenburg, and four children, Max, Jed, Etta, and Xavier. Andrew is a 2001 Henry Crown Fellow of The Aspen Institute and a member of the Aspen Global Leadership Network.
Managing Director,
The Social Investment Consultancy
Bonnie Chiu, Managing Director, The Social Investment Consultancy
Bonnie Chiu is the Managing Director of The Social Investment Consultancy, a global network of consultants specialised in impact measurement, social investment and diversity and inclusion strategies. Since joining in 2014, Bonnie has supported over 70 clients including charities, social enterprises, corporates and foundations, such as UNICEF, Tata Consultancy Services and British Council. TSIC has also incubated and accelerated many social innovations, including the Diversity Forum in the UK to achieve inclusive social investment, and Women in Social Finance to elevate the role of women in social finance.

Bonnie's background is in social entrepreneurship - she is the Founder of an award-winning social enterprise which empowers marginalised women and girls in 23 countries through photography and digital skills. She has received multiple accolades for her work, including winning the Humanitarian Grand Challenge, Facebook Social Entrepreneurship Award in 2019 and Hivos Social Innovation Award 2015. She is named Asia21 Young Leader and Forbes 30 Under 30 Social Entrepreneur, and writes on Forbes as a Senior Contributor.

Bonnie also serves strategic governance roles. She is a member of the Flexible Finance Committee of the Access Foundation for Social Investment, a member of the Expert Review Committee of the World Benchmarking Alliance's Gender Benchmark and sits on several Boards. Bonnie holds a Master in International Relations at the London School of Economics, and a Bachelor of Business Administration with First Honours from the Chinese University of Hong Kong.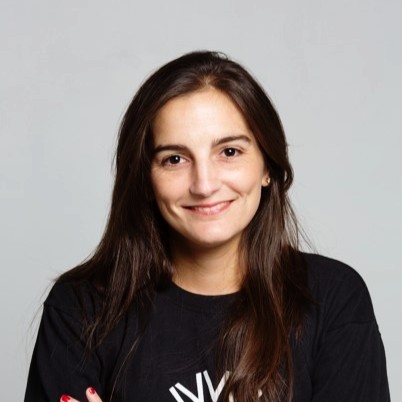 President,
Voluntarios de Panamá
Carolina Freire, President of Voluntarios de Panamá
Panama's national volunteer centre that inspires and mobilizes citizens to transform lives and communities through service. She is a Senior Specialist in Social Protection and Health for the Inter-American Development Bank. She attended Georgetown University's Edmund A. Walsh School of Foreign Service, majoring in international politics. She earned her master's degree in public affairs from the Lyndon B. Johnson School of Public Affairs at The University of Texas at Austin. She is a Young Global Leader of the World Economic Forum and Fellow of the sixth class of the Central America Leadership Initiative (CALI) of the Aspen Global Leadership Network.
Peter Moores Dean and
Professor of Finance
Saïd Business School,
University of Oxford
Peter Tufano,
Peter Moores Dean and Professor of Finance
Saïd Business School, University of Oxford
Panama's national volunteer centre that inspires and mobilizes citizens to transform lives and communities through service. She is a Senior Specialist i

Peter is a prolific scholar and course developer, a seasoned academic leader, a social entrepreneur, and an advisor to business and government leaders. His ongoing work focuses on household finance, financial innovation, and fintech.

As Dean, Peter has championed the concept of a 'business school embedded within the University'. While this connection begins with the membership of all business school students in Oxford Colleges, it is embodied in a number of initiatives that differentiate the School from other business schools: our joint degree programmes including our 1+1 MBA programme, whereby students can combine an MBA with scores of other Masters Programmes at Oxford; our Global Opportunities and Threats: Oxford (GOTO) programme, whereby students and alumni study disruptive global phenomena and their impact on business over the next quarter century; our Engaging with the Humanities Programme, whereby our students learn from humanities scholars and teachers primarily about leadership and values; our Oxford Foundry, a facility opened in 2017 to support all 23,000 Oxford students interested in entrepreneurship; and the extensive research conducted by the faculty with colleagues around Oxford. All of these activities produce a richer and more effective business school and university.

Peter is also a social entrepreneur. In 2000, he founded, and now chairs, a non-profit called Commonwealth (formally Doorways to Dreams Fund). This organisation works with partners to help low income households successfully manage their financial needs. Peter's research on consumer finance, and the work of Commonwealth, contributed to the passage of the American Savings Promotion Act in December 2014, which removed federal barriers to sale of prize linked savings products in the US.

Peter earned his AB in economics (summa cum laude), MBA (with high distinction) and PhD in Business Economics at Harvard University.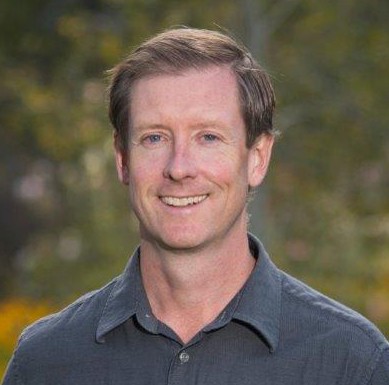 Managing Director, Seminars,
The Aspen Institute
Todd Breyfogle
Managing Director of Seminars for the Aspen Institute
Overseeing a number of seminar offerings, including the Aspen Executive Seminar on leadership, values and the good society—since 1950 the heart of the Aspen Institute's humanities-based executive leadership development programs.

Todd moderates seminars for the Aspen Institute and has published and lectured widely on the great books, political philosophy, theology, literature, and liberal education. He serves on several non-profit boards, is a recipient of research and curriculum grants from the National Endowment for the Humanities, the Arts and Humanities Research Board (UK), and the Templeton Foundation, and is editor emeritus of The American Oxonian, the quarterly publication of the Association of American Rhodes Scholars. He is the editor of Literary Imagination, Ancient and Modern (University of Chicago Press) and Philosophy, Politics, and the Conversation of Mankind (Colorado College Press). Before joining the Aspen Institute, Todd was a Fellow and Program Officer at Liberty Fund (where he gained extensive experience organizing and facilitating great books discussions) and taught in and directed the Honors Program at the University of Denver. He has taught as an adjunct professor at the Iliff School of Theology and as a visiting lecturer in philosophy and religion at the University of Tulsa. He has lectured at universities in the US, UK, Canada, Romania, and India, including Oxford, Cambridge, Princeton, Dartmouth, Concordia, Wesleyan, and the University of Chicago. He currently chairs the board of the American Academy for Liberal Education and in 2012 was elected to the Senate of the Phi Beta Kappa Society. In 2015 Todd was appointed by Queen Elizabeth II to the Order of St. John, an 11th century Order of Chivalry of the British Crown. His most recent book, On Creativity, Liberty, Love and the Beauty of the Law (Bloomsbury) appeared in 2017.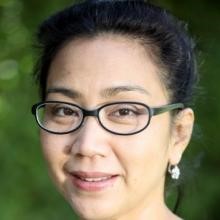 Board Director
PTT Global Chemical Thailand
Watanan Petersik
Board Director, PTT Global Chemical Thailand
Watanan Petersik is a senior advisor for TPG Capital and has been in the financial industry for over 30 years. During her banking career, she held senior management positions in research and banking for a series of European and American banking firms in Bangkok and Hong Kong. Her last positions before leaving full-time banking in 2006 were managing director of investment banking and chief of staff/COO Asia ex-Japan for Goldman Sachs. Watanan sits on the boards of CIMB Thai Bank and PTT Global Chemical in Thailand, and CIMB Group Holdings in Malaysia, She is also on the board of the Lien Centre for Social Innovation at Singapore Management University. Watanan is a Fellow of the second class of the Africa Leadership Initiative-South Africa as well as a member of and senior moderator for the Aspen Global Leadership Network.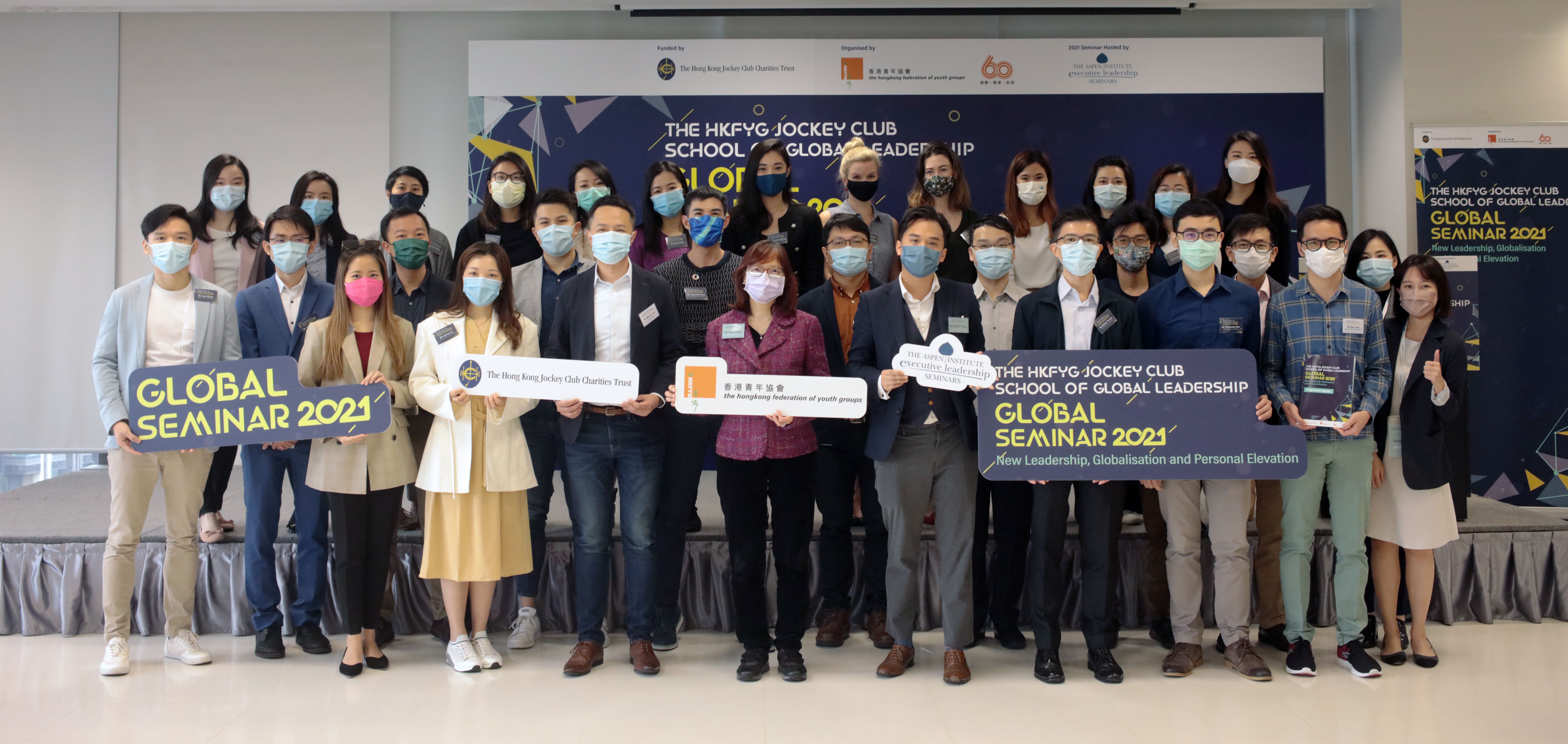 Pre-Seminar Induction
Date: 13 March (Sat)
Time: 10:00 am - 11:30 am (HK Time)​​​​​​​
Day 1 - Inaugural Session
Speaker Event: Global Leadership
Date: 20 March (Sat)
Time: 9:30 am-11:00 am (HK Time)
Guest: Andrew Kassoy, Co-Founder, B Lab
Explore qualities of global leadership and challenges globalisation brings to values-based leadership, with distinguished leaders speaking on their own experience.
Networking Event
Date: 20 March (Sat)
Time: 11:00 am-12:00 noon (HK Time)
Networking event by invitation only. Interested parties please email sgl@leadershipinstitute.hk.
DAY 2 - Session I: The Challenge of Leadership
Date: 21 March (Sun)
Time: 8:30 am-11:45 am (HK Time)
Expand capacity with learnings of different leadership values and ways to apply and adapt the appropriate strategies in personal leadership challenges.
DAY 3 - Session II: Leadership in an Age of Globalisation

Date: 22 March (Mon)
Time: 8:30 am-11:45 am (HK Time)
Learn how to mediate between the sometimes competing forces of local and global, and transform cultural differences into strength in leadership.
DAY 4 - Session III: Global Values and Leadership

Date: 26 March (Fri)
Time: 7:30 pm-10:45 pm (HK Time)
Understand what and how universal and cultural values intersect and may give rise to conflict, and discover resolutions to the challenges of the next decade, even century.
DAY 5 - Closing Session
Speaker Event
Date: 27 March (Sat)
Time: 8:00 pm-9:30 pm (HK Time)
The Future of Leadership
Guest: Carolina Freire, President, Voluntarios de Panamá
​​​​​​​
Take a deep look at the qualities required in a leader to embrace the future and explore the enduring values that allow us to adapt to new circumstances.
Networking Event
Date: 27 March (Sat)
Time: 9:30 pm-10:30 pm (HK Time)
Networking event by invitation only. Interested parties please email sgl@leadershipinstitute.hk.
DAY 6 - Session IV: Leading with Purpose and Values
Date: 28 March (Sun)
Time: 7:30 pm-10:45 pm (HK Time)
Discover why core values and purpose matter in a personal and organisational context, and find alignment in career success and social significance that underscores long-lasting impact.
Post-Seminar Community Mingling
Date: 1 April (Thur)
Time: 7:00 pm-9:00 pm (HK Time)
*All sessions of the Seminar will be conducted in English.
*Speakers, topics and sessions are subject to change without prior notice.
WHAT PAST PARTICIPANTS SAY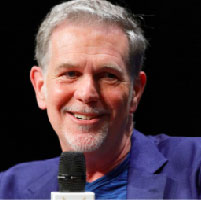 Founder & CEO, Netflix

Aspen Executive Leadership Seminars Participants
"As a CEO, taking time to sharpen the saw is critical.
The Aspen Executive Seminars is the best whetstone out there."
---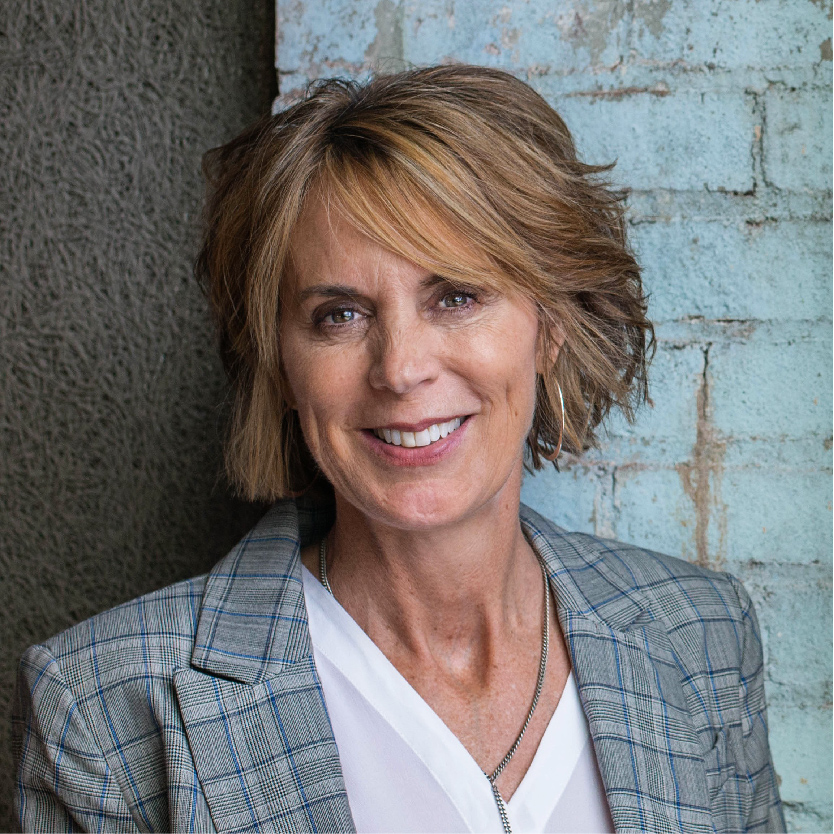 Founder, Mitchell
Former CEO, Dentsu Aegis Public Relations Network
Aspen Executive Leadership Seminars Participant
"The tactical leadership programmes are a dime a dozen. You can find them on every street corner, but if you want a programme that will help you see through a different lens and feel the guidance of timeless literature and timeless thinking, the insights are profound."
---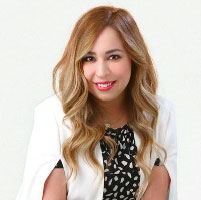 CEO & Founder, Globalyl

Global Seminar 2019 Delegates
"If you believe you can make the world a better place, I recommend this programme to you to learn how to become more solution-driven professionally while being surrounded by amazing people."
---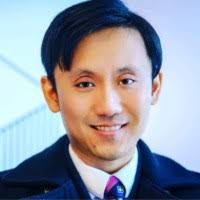 Programme Manager (Business & Policy), Asia Society

Global Seminar 2019 Delegates
"I will definitely recommend any youth to join the HKFYG Global Seminar.
​​​​​​​Being around leaders in Asia and from around the world has allowed me to establish a network for future collaboration. It is a once in a lifetime opportunity that is not to be missed."
---
ABOUT US
SCHOOL OF GLOBAL LEADERSHIP
For the past 20 years, the HKFYG has been committed to nurturing Hong Kong young leaders through "Leadership 21". Comprehensive leadership training is provided for young people aged from 15 to 34, in order to ensure there is a pool of high-quality leaders for the development of Hong Kong for the 21st Century. Since 2000, nearly 150,000 student leaders have been trained. Flagship programmes like the HSBC Financial Dialogue Series, The Hong Kong Youth Service Award and Salzburg Global Seminars have been held to nurture high-calibre young leaders to tackle future challenges and to serve the community.


Building on its solid foundation of leadership training, the HKFYG Leadership Institute is celebrating the start of a new chapter with the move of a core service to the premises of the revitalised Former Fanling Magistracy. It consists of five Schools that emphasise on instilling leadership skills, developing communication abilities, broadening horizons in China and global issues and encouraging public engagement. Located at a historic building, the Institute will also carry the mission to preserve the archaeological and built heritage of Hong Kong and to promote awareness among young people.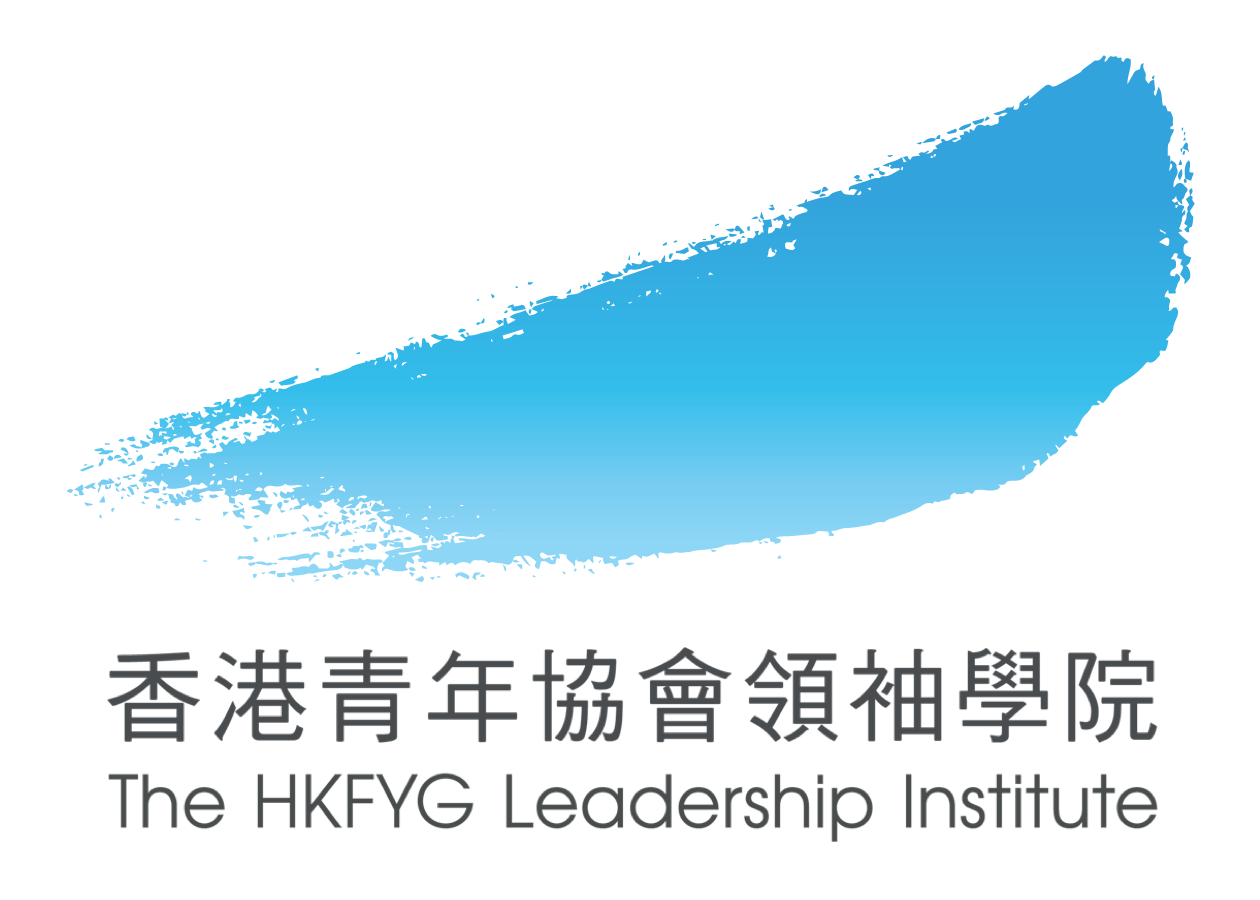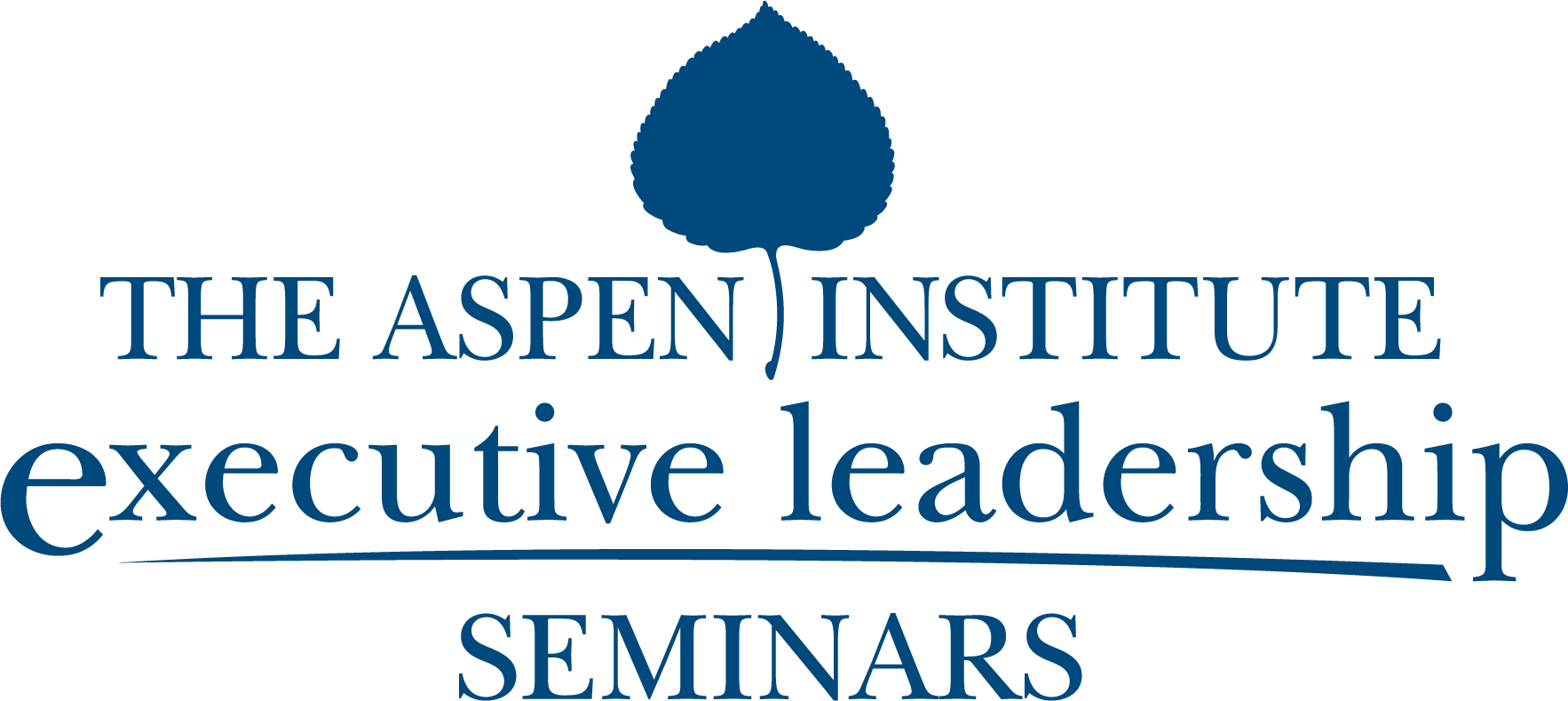 ASPEN INSTITUTE
The Aspen Institute is a global nonprofit organisation committed to realising a free, just, and equitable society. Founded in 1949, the Institute drives change through dialogue, leadership, and action to help solve the most important challenges facing the United States and the world. The Aspen Institute brings together leaders and policymakers from diverse ideologies and backgrounds, turns compelling ideas into action and results, and cultivates the next generation of changemakers with values-based, purpose-driven leadership to solve our world's greatest challenges.
The Aspen Institute has earned a reputation for gathering diverse, nonpartisan thought leaders, creatives, scholars, and members of the public to address some of the world's most complex problems. But the goal of these convenings is to have an impact beyond the conference room. They are designed to provoke, further, and improve actions taken in the real world.
CONTACT INFO
Ms Sharon Tang
Tel: (852) 2169 0255
WhatsApp: (852) 4643 9940
Email: SGL@leadershipinstitute.hk
Disclaimer:
The organiser reserves all rights to change, modify, add or remove elements or contents of the Programme at any time without prior notice.
The organiser reserves all rights of final decision and interpretation when disputes arise.