Public Engagement
Young leaders should be seen and heard, out on the streets, engaged and active. The HKFYG School of Public Engagement gathers pioneeres who make postiive social impact and serve as role models, inspiring others' efforts and improving the society in which we live. The School's aims are: - To foster public recognition for young leaders through award and outreach campaigns - To collaborate across sectors, institutions and individuals, transforming ideas into action:
To build community engagement through strategic cross-sector partnerships

To reinforce civic mindedness and willingness to meet community needs

To equip young people as future leaders at all levels of community affairs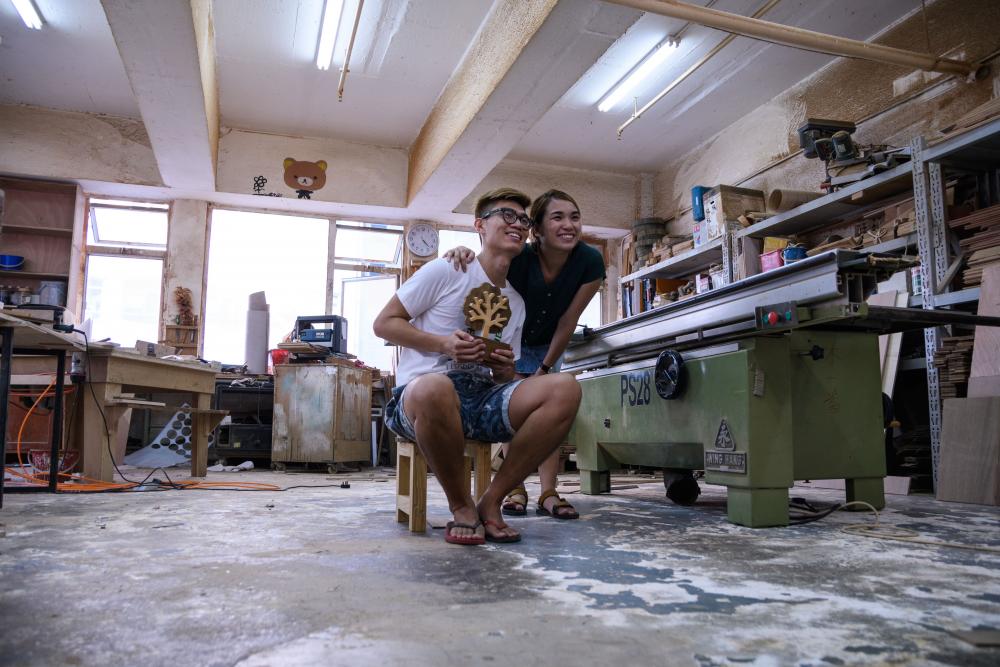 Key Achievements
local young emerging leaders honoured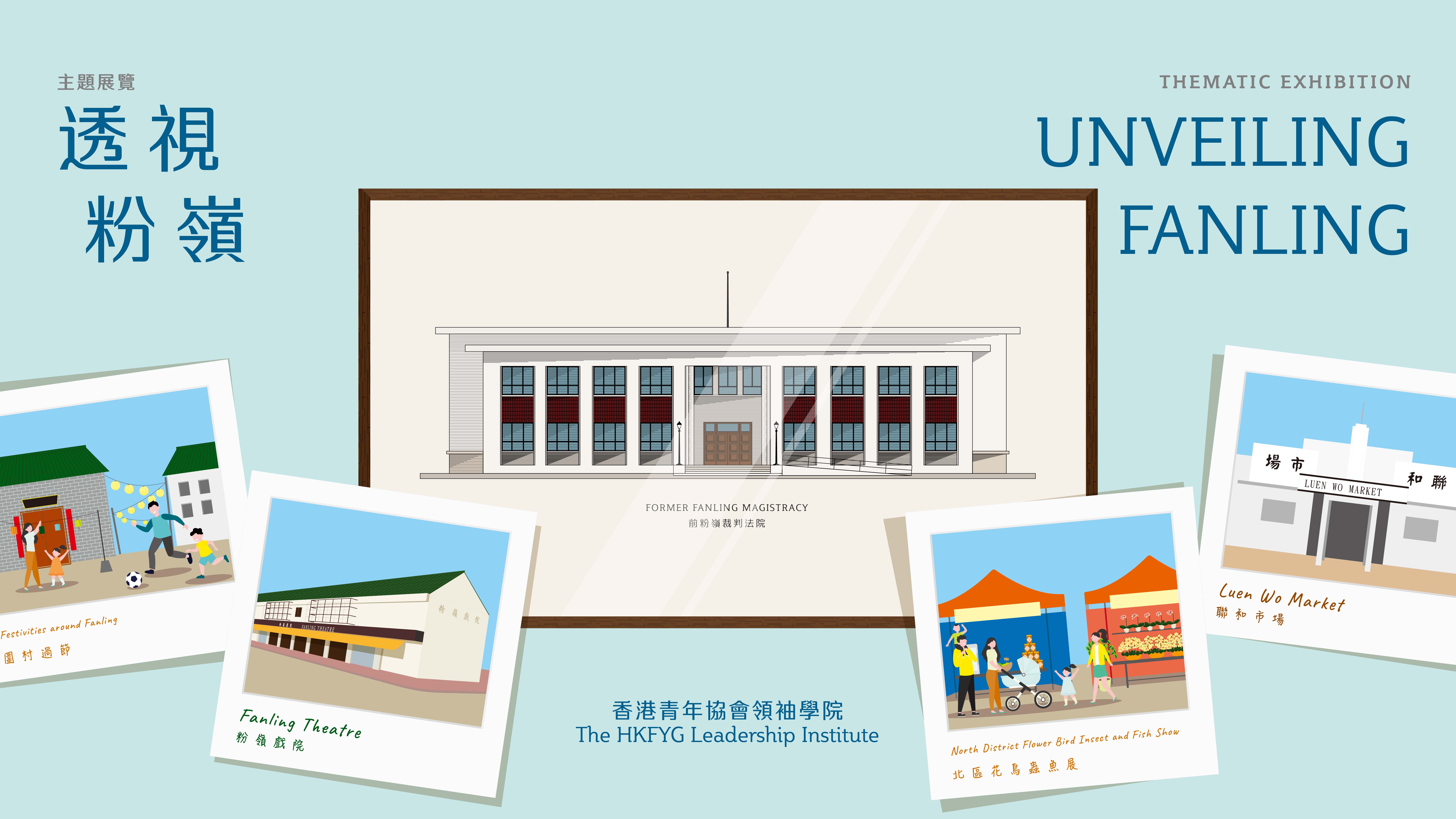 "Unveiling Fanling" Thematic Exhibition is Coming Back!
"Unveiling Fanling" thematic exhibition will begin at the former Fanling Magistracy and focus on people's daily lives, inviting visitors to unveil the stories of former Fanling Magistracy, Luen Wo Hui and past-time leisure activities. With a set of Frame Cards, visitors are encouraged to explore the heritage and local culture of Fanling through different lenses. Shedding light on the nature and tradition of Fanling, visitors are also welcomed to join the thematic tours and workshops to understand the community in greater depth.
Exhibition details
Date: from now to 31 May, 2022
Time: 10am - 6pm
Venue: The HKFYG Leadership Institute (Former Fanling Magistracy)
Featured Programmes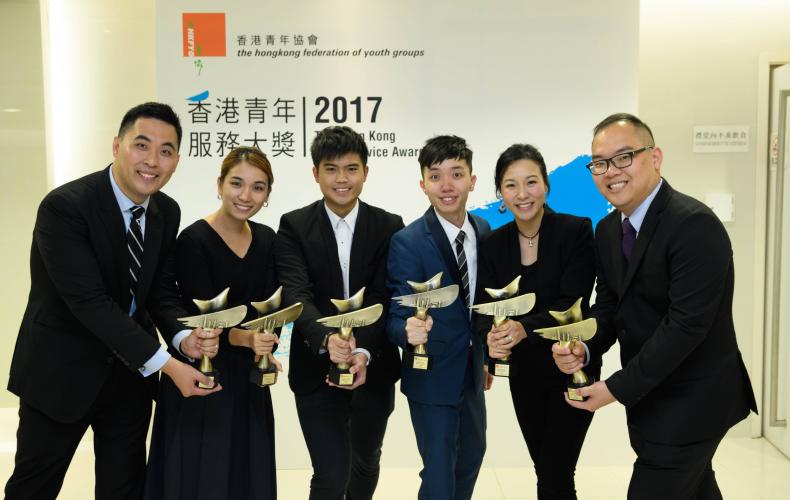 An annual award which honours those who go beyond individual achievement and exemplify the core values of service, which include dedication and commitment to Hong Kong.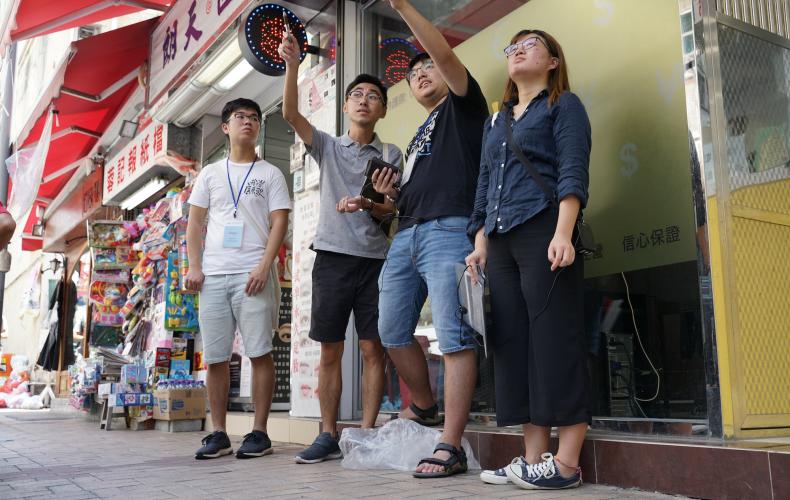 Cultural Ambassadors
The Cultural Ambassador Programme aims to nuture future leaders in heritage conservation through systematic training and experience. Supported by the American Express, the Cultural Ambassador Programme will equip youth with future skills, engage culture and conservation enthusiast and encourage cross generation collaboration to push forward social sustainability.

​​​​​​​More details in Chinese version.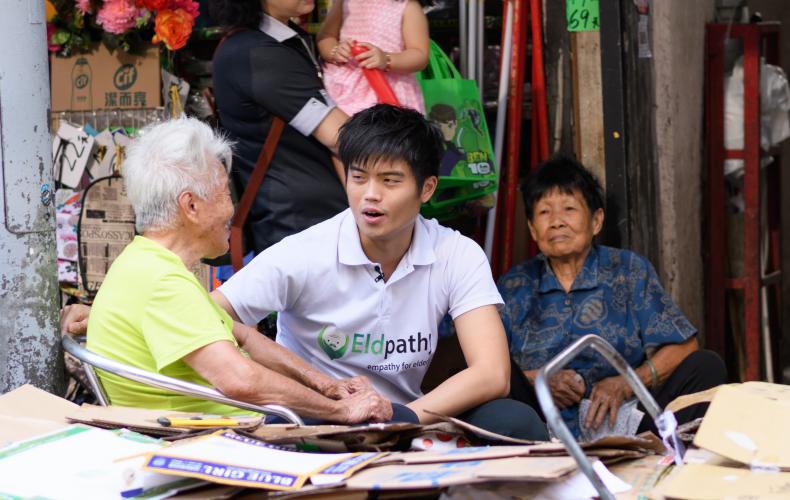 Community Outreach
Imagining future is creating the future, and we challenge our youth to be imaginative. By bringing local young leaders from different backgrounds into the community for unorthodox workshops and dialogues, it is hoped that youth will inspired to imagine their own version of future.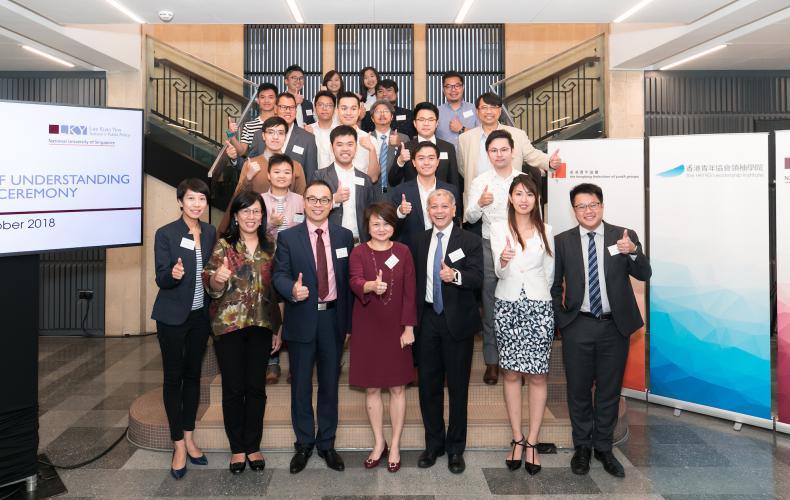 Enrichment Programme
Partnering with top institutions to offer exclusive access to opportunities and scholarships to outstanding young leaders, enriching their leadership experience and thus enabling them to contribute to Hong Kong.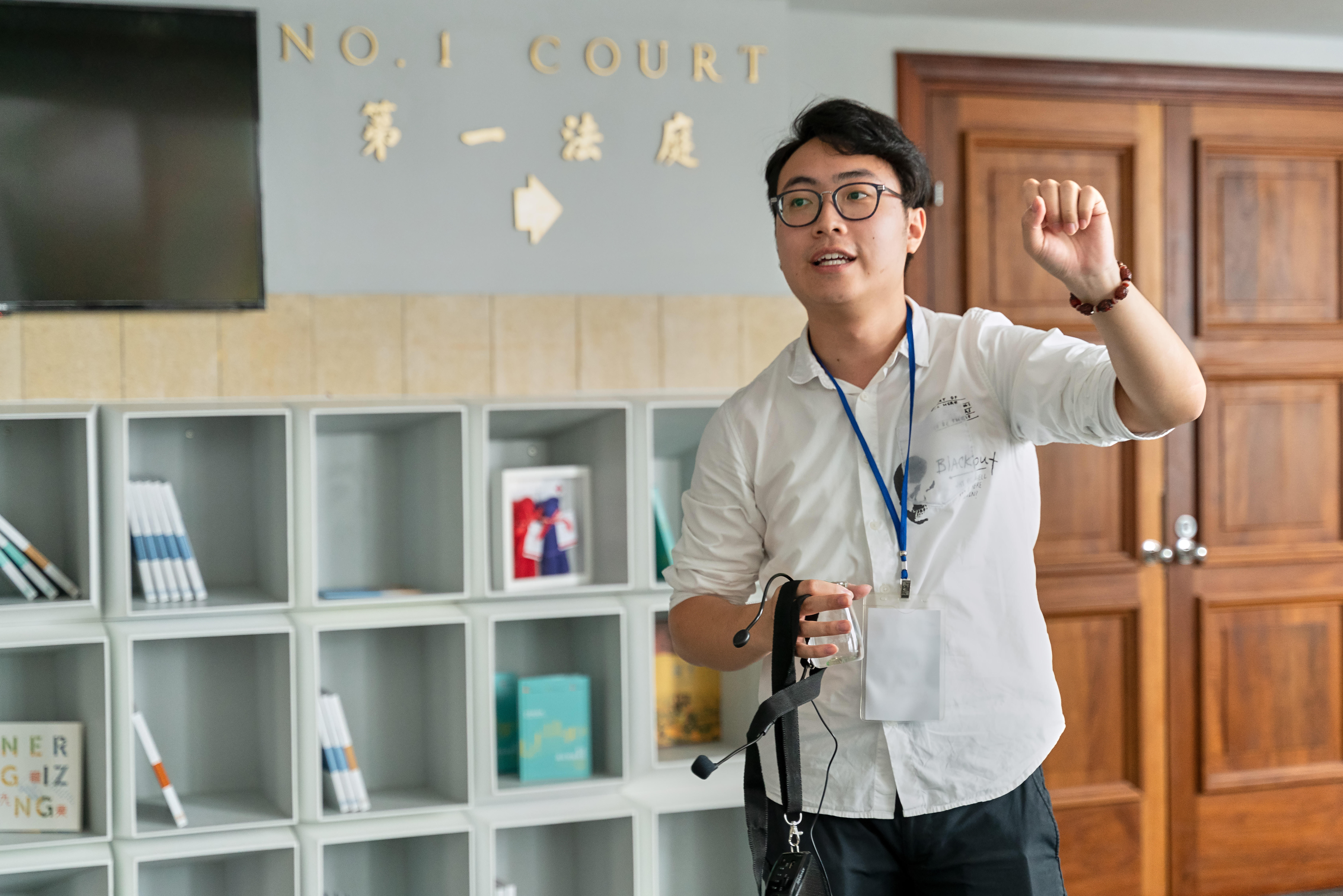 Guided Tours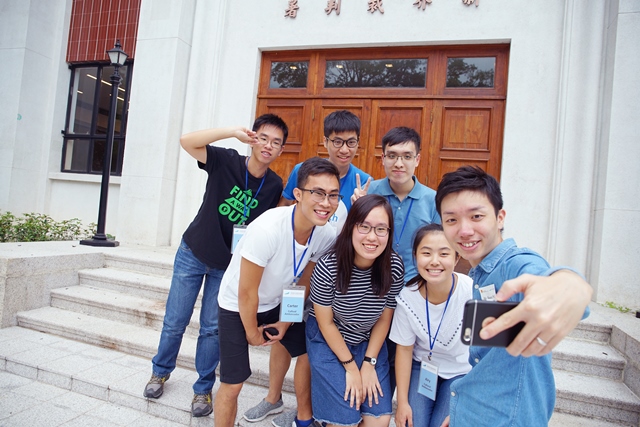 Self-Guided Tours​​​​​​​​​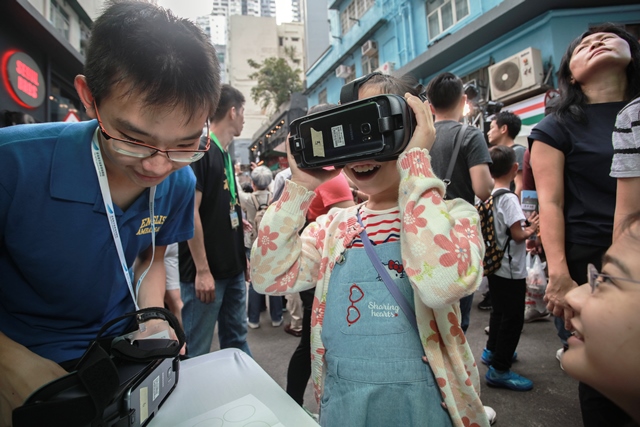 Digital Conservation Trail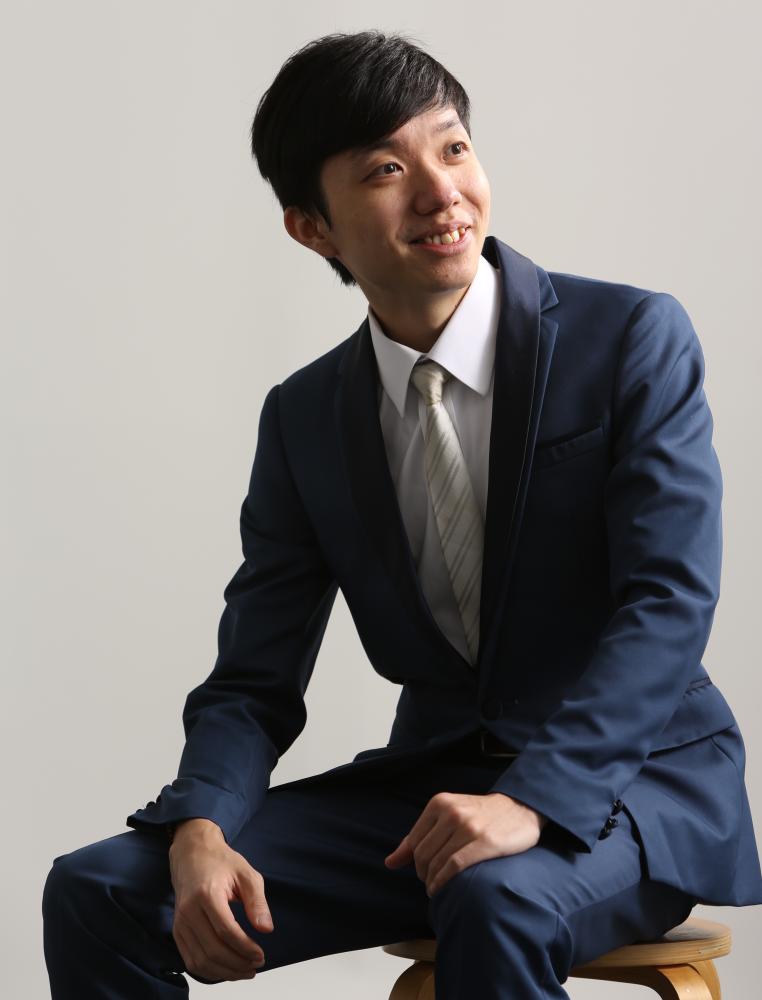 ---
Bosco NG Chung-lun
​​​​​Bosco believes that multicultural education can bridge the cultural gap that exists in Hong Kong between the different communities. Having long been concerned with multicultural education, even before he graduated from university, Bosco established WEDO GLOBAL in 2011. Through workshops, walking tours and overseas experiential tours, WEDO GLOBAL seeks to narrow the cultural gap by empowering ethnic minorities to share their own cultures and stories with the local Chinese community. By engaging with each other, Bosco hopes a bridge of understanding can be crossed. Over the past year, WEDO GLOBAL has organised 105 theme-based community walking tours and cultural workshops to over 2,600 teachers and students from 73 school, with 42 ethnic minority young people recruited and trained to be cultural ambassadors. By advocating cultural harmony, Bosco lives out his passion to connect local Chinese and ethnic minorities to build Hong Kong together, embracing their common home as they share in their cultural diversity.
---
Jasmine LAU Ching Yu
Jasmine believes that charity is something everyone can be involved in, especially young people, and service too is a responsibility for the entire community. After Jasmine graduated from university, she set up Philanthropy in Motion (PIM) to enable young people get more involved in charitable giving. PIM also provides resources and programmes, opening up the world of charities. Since 2013, PIM has trained over 1,000 students in venture philanthropy and social innovation which has led to the expansion of over 15 social enterprises and non-profit organisations. This charity education is breeding a new generation of philanthropists. On a platform of charitable giving, Jasmine hopes that young people will rethink and redefine the meaning of success.